Here are our responses to our inaugural Hashtag game: #MyBirdTaughtMeTo …  Thank you to all who responded!
  @elvisbird_dean -Jun 22
Today marks 1 year since Elvis flew away. I miss him everyday. With his craziness and funny antics, he taught me to love and appreciate birds. He led me to Twitter where I found wonderful friends who love their birds as I do.
#MyBirdTaughtMeTo 

  Tandi (Tandz) Glaser -@Takkiewax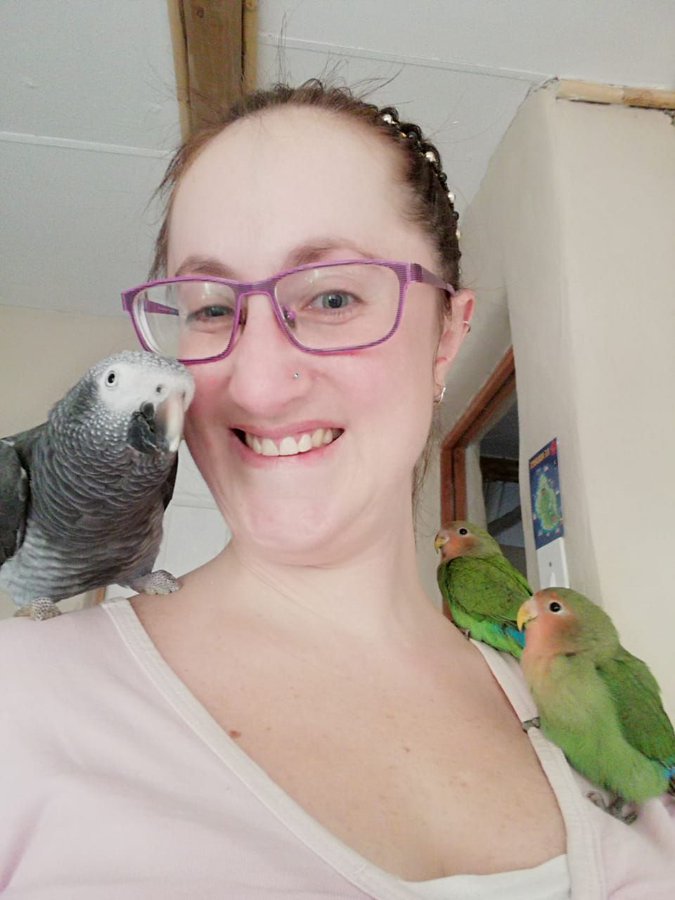 Tiel Lover -@tiellover
#MyBirdTaughtMeTo
slow down and be present in the moment. There's nothing like giving a bird a head skritch to pull one's attention away from oneself and outward onto another living creature. No feeling sorry for oneself around a bird!
#TheRoost
@TheRoost10
El Groucho -@BaldspeccyRob
Replying to
@tiellover @AviaryEquinox and @TheRoost10
pollitokawai










Replying to
@tiellover and @TheRoost10
#MyBirdTaughtMeTo
love and be kind and patient to a living being who takes time to warm up to me
Oscar and Pauline – @paulineporter16

Julie Atwood – @jmatwood
and
Traven Dunn – @TravenDunn
  TupeckRappingParrot – @TupeckParrot
#MyBirdTaughtMeTo
swear like a gangsta rapper… we really hadn't intended this to happen.


Oh we also taught her patience… LOTS of patience.
Caspar von Sader – @MutinusTitinus