Wind energy and birds: The two can co-exist, but only if turbines are sited properly. The United States is now the world's leading producer of wind energy, with tens of thousands of wind turbines in operation and many more planned. As a result, bird mortality from collisions  is escalating every year, especially in areas where turbines and their associated power lines and towers have been poorly sited from the perspective of bird conservation.

The annual loss of birds from wind turbines was estimated as high as 573,000 in 2012. However, vastly more turbines are in operation now, and more than 1.4 million bird deaths are projected by 2030 or earlier if the U.S. meets its goal of producing 20 percent of electrical energy with wind. If that figure reaches 35 percent, as new Department of Energy projections suggest, up to 5 million birds could be killed annually. These estimates do not include birds that are killed by collisions with associated power lines and towers, which could be in the hundreds of thousands or even millions annually.

Alternative energy is critically important to address pollution and climate change, but we strongly believe that renewable energy sources should not be embraced without question. Our Bird-Smart Wind Energy Program's primary goal is to protect U.S. native birds from the rapidly growing threat of poorly sited and managed wind turbines.

Our work on wind energy and birds is an important component of our efforts to "eliminate threats" and "conserve habitats."
In 1987 Asian wolf snakes appeared on Christmas Island and by 2012 four species of lizard were extinct in the wild. Photograph: David Frohlich

In November 2018 the owners of the huge Ocean Monarch oil rig, towed into Hobart waters for maintenance, refused to let the Tasmanian Environment Protection Authority (EPA) inspect the hull for marine pests. One of the EPA's concerns was a foreign sea squirt that had appeared in Western Australia in 2010, invading seagrass meadows in Perth's Swan River.

In January the rig's owners, Diamond Offshore, said they would inspect the rig themselves and submit their findings. The EPA's impotence in this incident prompted calls for reform of biosecurity laws.

Australia is not as safe as it should be from invasive species, especially those that harm the environment. In 2017 an independent review of Australian biosecurity reporting to the government found that little had changed since the 2008 Beale review of quarantine, saying: "Australia has a relatively poor knowledge of the biosecurity threats to its natural environment. This is largely a function of the absence of commercial incentives to research and monitor environmental pests and diseases."

The stakes have never been higher, given that invasive species are one of the main threats to Australia's biodiversity, according to research by the Threatened Species Recovery Hub.

And in today's globalised world, people and products are travelling more than ever, affording unprecedented openings for animals, plants and pathogens to spread and wreak havoc.

Up to 1960, some 20 mammal species were lost to foxes and cats, with rabbits contributing in some cases. In the 1980s, six frogs went extinct from chytrid fungus, a virulent pathogen from Korea. The southern corroboree frog would have joined their ranks had some not been brought into captivity.

A feared South American disease, myrtle rust, arrived in 2010 and three rainforest trees, namely native guava, scrub turpentine and main range myrtle, are already suffering so badly they have been recommended for listing in New South Wales as critically endangered. The main range myrtle is down to 10 trees surviving in the wild. More than 240 plant species show signs of infection and dire impacts are expected on more of these in future.

In 1987 Asian wolf snakes appeared on Christmas Island and by 2012 four species of lizard were extinct in the wild. One of these – the blue-tailed skink – vanished from its last refuge just weeks after three of them were found inside dissected snakes. Some blue-tails were captured in time, so they survive behind glass, but the less fortunate Christmas Island forest skink is gone forever.

Also extinct is the Christmas Island pipistrelle, a tiny bat, and while its demise was a complicated tragedy, wolf snakes and introduced giant centipedes are implicated.
Read the full article from The Guardian here.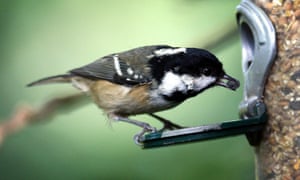 The garden of 1979 was filled with glossy gangs of starlings, the atonal chirp of sparrows and the tap-tap of song thrushes breaking open snail shells.

In 2019, you're more likely to hear the screech of a ring-necked parakeet, the "coo" of a collared dove or the "woo" of a woodpigeon.

The Big Garden Birdwatch is marking its 40th year this weekend, with half a million people expected to spend an hour counting the birds in their garden or local green space in what is the world's biggest wildlife citizen science project.

The RSPB survey reveals sharp vicissitudes of fortune for our garden visitors over the years. Starlings have fallen by 80%, song thrushes by 75% and house sparrows by 57%. Even ubiquitous garden heroes the robin (-31%) and blackbird (-41%) have become more scarce.
Read the full article from The Guardian here.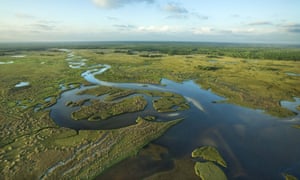 Barely a week after positioning himself as the new champion of Florida's polluted waterways and beaches, the new Republican governor, Ron DeSantis, is facing an early test of the environmental credentials that have put him at odds with his predecessor, Rick Scott.

DeSantis has called for the mass resignation of Scott's hand-picked team of water policy managers, after they defied his request to delay awarding an eight-year land lease extension to the sugar industry giant Florida Crystals in the fragile Everglades wetlands. The land, south of Lake Okeechobee, is earmarked for a $1.6bn clean-water storage reservoir that DeSantis wants completed within four years, to hasten restoration of the state's famous River of Grass

But several of the directors of the South Florida water management district, which is responsible for water quality from Orlando to the Florida Keys, are continuing to refuse his demand that they step down, setting the stage for DeSantis to forcibly remove them from office over a snap November land lease vote that environmental groups criticised as "illegal, shameful and undemocratic".

The fight with Scott's panel of industry-friendly representatives highlights DeSantis's desire to seize control of Florida's water policy in the wake of the red tide epidemic of toxic algae that swamped the state, wrecked tourism and killed tens of thousands of marine animals last year.
Read The Guardian's full article here.
Thousands of birds at risk as wetland is threatened by overexploitation
1-February 2019
Doñana National Park, in Spain, is a crucial stopover point for thousands of migrating birds. However, over-intensive irrigation is threatening these valuable wetlands.
Original article from Birdlife International can be found here.
This remarkable bird flies from Siberia to Australia and back every year, but we must save the unglamorous mudflats if it is to survive.
Read the full article from The Guardian here.
Insect collapse: 'We are destroying our life support systems'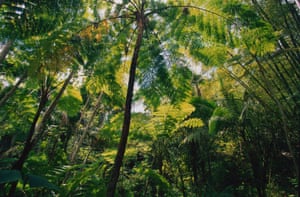 Read the full article from The Guardian here.
Skeletons fetch thousands, but sales put swathes of environmental and climate data out of reach of scientists
Read the full article from The Guardian here.
Beach hoods: guarding nests of hooded plovers a job for us all
As hundreds of runners pound along the sand, another race is on – to protect the young of this dapper but vulnerable bird.
by Sean Dooley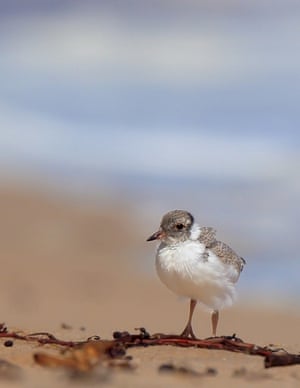 Australians love the beach. Every summer hundreds of thousands of us descend upon our beaches in a pilgrimage that is both a rite of passage and a ritualistic confirmation of national identity. But is there a down side to this passion, especially for the animals that call the beach their home?

The Rip to River Classic is one of the oldest fun runs in Australia, held along the beach between Point Lonsdale and Ocean Grove in Victoria after Christmas for the past 39 years. Hundreds of people choose to shake off festive season hangovers and run 10km of ocean beach to raise funds for the Ocean Grove Surf Lifesaving Club.

The scene at the finish line is chaotically festive. A PA blares in front of the surf club, which is going through a major reconstruction. A throng of spectators mill about the tired runners. There are even food trucks. Local MP and Victorian minister for police, Lisa Neville, is there to hand out prizes and hold a press conference to open an observation tower on what she says is Victoria's most heavily visited beach. Her announcement is overshadowed by questions from the media contingent about violence on city beaches.

But the beach can be a harsh place for other reasons too.

Take hooded plovers – dapper little birds that skitter across the sand of our southern surf beaches. With dainty orange legs that whirr underneath as if they were a child's wind-up toy, hooded plovers seek out small bugs and tiny sea creatures hidden among the seaweed on the tideline left by the surf, or venture into the wash left by the crashing waves.

They nest on the beaches too, though nest is a relative term. It's more a shallow scrape in the sand with perhaps a sprinkle of seaweed or shells here for disguise. It's a hazardous – and to us seemingly ridiculous – nesting strategy, exposed to the elements, tidal surges and passing predators. The parent birds place their faith in the ability of the eggs and chicks to blend in to their surrounds, and head off in the other direction, often pretending to be injured in an attempt to distract nest raiders away.

On a hot summer's day, the parent birds wet their feathers in the water and scurry back to sit on their eggs to cool them down. If we are sitting on a towel near the nest, or just walking too close, they won't approach, and the eggs will bake. That's if they're not discovered by a gull, a raven or a wandering dog first. To be honest, it's a surprise that any hooded plovers have survived on our crowded beaches at all.
Read The Guardian's full article here.
January 19, 2019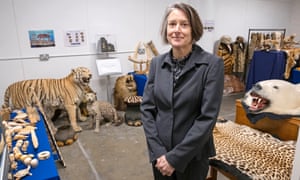 Row upon row of primate skulls sit in a glass case, jaws stuck forever in a grimace. Rhino horns big and small rise from a table, a depiction of Jesus on the cross in ivory lies on a table, as does a polar bear skin; in the corner a rack is laden with fur coats; another glass case contains mounted butterflies.

The items – a mix of the achingly beautiful and the macabre – sit in a storeroom in south London. They are all items seized by Scotland Yard's wildlife crime unit and behind most is a story showing how greed, obsession and the yearning for profit collide.

This week the small unit made headlines with its investigation of Stephanie Scolaro, a London heiress and Instagram model who imported and sold hats made of python skins. She pleaded guilty and was sentenced to community service and in a later interview the heiress questioned what harm she had done.

DC Sarah Bailey has an answer: "Illegal wildlife is the fourth-biggest illegal market in the world behind drugs, guns and human trafficking."

The trail that led to Bailey knocking on Scolaro's door, started in Indonesia where poachers killed and skinned the snakes to order.

The skins were sent via Germany where their customs intercepted them wrapped in a travel bag addressed to a woman in Mayfair.
Read the full article from The Guardian here.
As they fly to their roosting sites in the tropical dry forests in which they inhabit, the echoing calls of Yellow-naped Amazons seem to be fading. This is a logical repercussion of the findings of recent research, which showed that the populations of this species, which is classified as Endangered, are markedly low and rapidly declining in Costa Rica and Nicaragua.
In partnership with NGOs in the country, Loro Parque Fundación is committed to trying to reverse this situation in south-west Nicaragua, with two projects underway dedicated towards the conservation of the species. One project is being conducted in the Paso del Istmo together with Paso Pacífico, and the other in the Ometepe islands in Lake Nicaragua with Fauna & Flora International and the community group Loreros Observando y Conservando Ometepe (LOCO).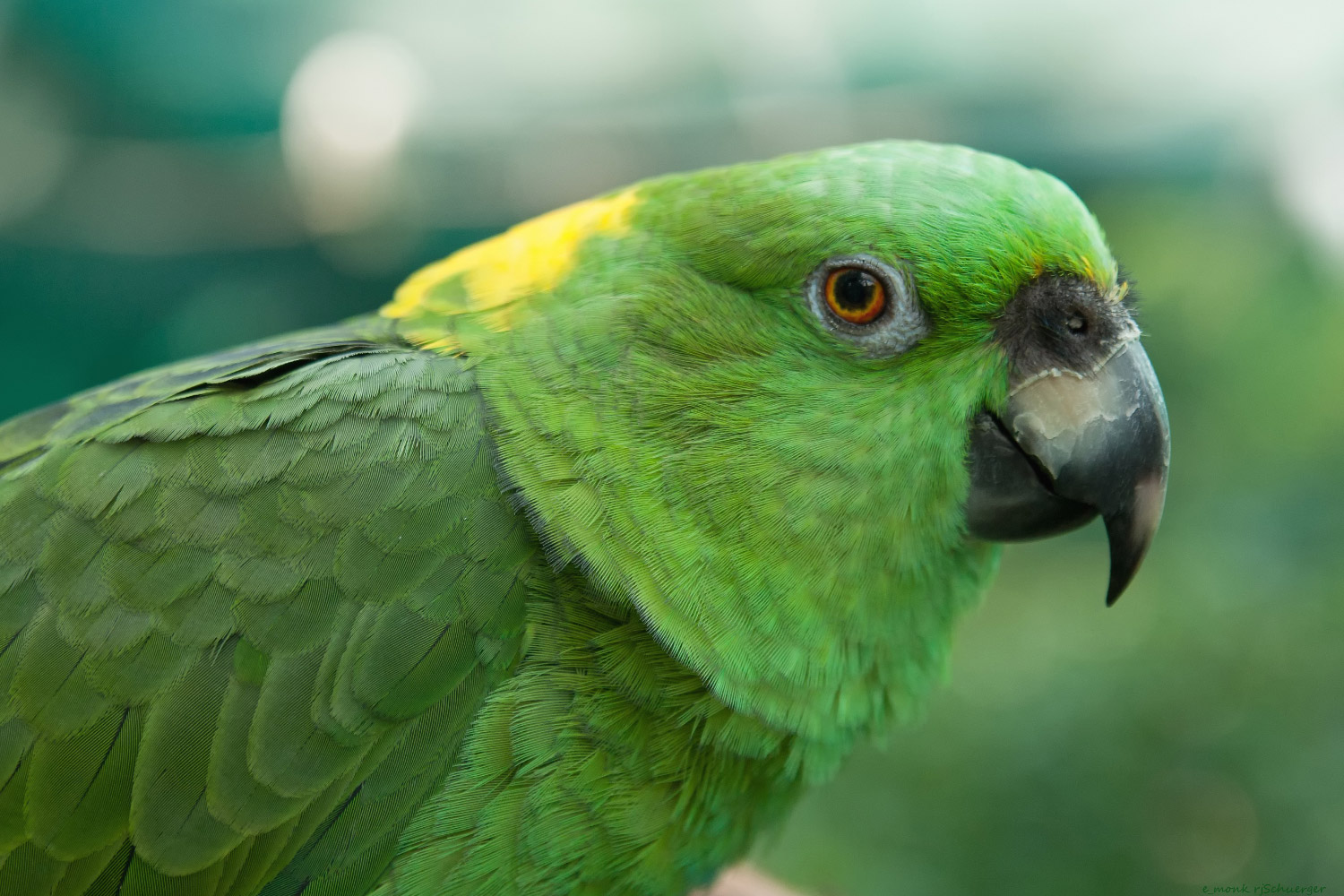 Trump's environmental rollback rolls on
Published on BBC News – 6 December 2018 – link to page and article here.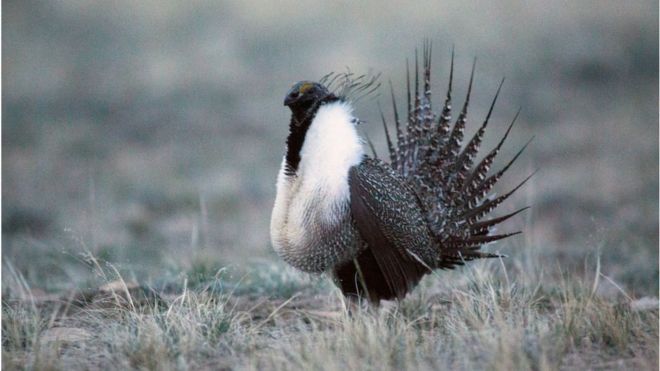 The Trump administration has dealt a double blow to Obama-era environmental policies in an ongoing rollback that has targeted scores of rules.

The Department of the Interior unveiled plans to allow oil drilling on millions of acres that have been off-limits to protect the greater sage grouse.

And the Environmental Protection Agency (EPA) said it would end rules limiting carbon emissions on new coal plants.

The rollback continues despite the US' own dire warnings about climate change.

Interior department documents said Thursday's order would protect sage grouse "while also ensuring that conservation efforts do not impede local economic opportunities".

The interior department plan is expected to be finalised in 2019.

The greater sage grouse, a chicken-like bird known for its striking plumage and mating dances, has a habitat spanning parts of 10 states from California to the Dakotas.

But less than half a million of the birds remain, making the species near threatened.

Nada Culver, of conservation group The Wilderness Society, said in a statement about the policy: "The sum total of these changes may well be more than the species can bear."
Swift parrot polyamory a new threat to critically endangered species' survival
From The Guardian – link to full article here.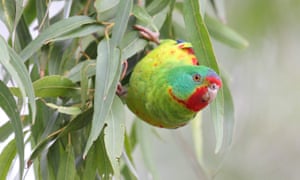 Tasmania's critically endangered swift parrots are facing a new threat to survival – polyamory.

A study by researchers at the Australian National University, published in the Journal of Animal Ecology, has found that a chronic shortage of female swift parrots caused by intensive predation by sugar gliders has wreaked havoc on the bird's usually monogamous breeding habits and lowered the survival rate for young hatchlings.

Lead researcher Prof Rob Heinsohn said the unusual behaviour was caused by a significant disparity in the number of males and females in the parrots' breeding grounds of the blue gum forests in south-east Tasmania. Surplus bachelor males were pressuring paired-up females for sex and getting into fights with paired males.
The city's floating gardens are a prime party spot – but pollution has driven the axolotl population to the verge of extinction. Can a radical plan save them?

Like many residents of Mexico City, my experience of the floating gardens of Xochimilco has mostly been tinged with alcohol. After all, every weekend, this Unesco world heritage site turns into a bacchanal, with groups aboard the canals' iconic boats celebrating everything from high school graduations to engagements and weddings.

But this is a weekday morning, and Carlos Sumano, who is steering my canoe through the floating gardens, or chinampas, says that sort of unfettered use has taken its toll on the ecosystem. During his six years working in Xochimilco, Sumano has come across everything from pushchairs to television sets in canals.

Water pollution has also affected the region's most unique creature: the axolotl.

When the Aztecs established themselves in the nearby city of Tenochtitlan, they found in Xochimilco what appeared to be the larva of a salamander. Fascinated, they called the animal "water monster" and incorporated it into their mythology as the mischievous and renegade brother of the god Quetzalcoatl.

Its divine character didn't keep the Aztecs from eating it but, thanks in large part to the low-impact agriculture of Xochimilco, human and amphibian thrived.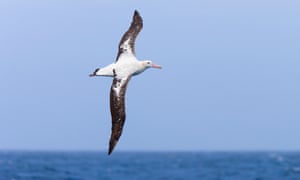 Populations of threatened bird species in Australia halved in the past 30 years, according to a new national Threatened Bird Index.

The index is the first part of a large data consolidation project being undertaken by the Threatened Species Recovery Hub, along with the University of Queensland and Birdlife Australia.

It consolidated more than 180,000 surveys from 35 monitoring programs on 43 bird species that are listed as vulnerable, endangered, and critically endangered and found an average population decline of 52% between 1985 and 2015.

Populations of migratory shorebirds species dropped by an average of 70% over the same period.

The index will be updated annually and be expanded to a broader threatened species index, covering mammals, plants and freshwater species, over the next few years.
Alexander Zaidan of Fundação Biodiversitas photographed this female Stresemann's Bristlefront on Dec. 12, 2018 re-confirming the species' existence. Additional photos and a recording of the bird are available for download; please credit Fundação Biodiversitas when using these files.

(Washington, D.C., December 20, 2018) An individual Stresemann's Bristlefront, one of the world's most endangered birds, was recently observed in Brazil after months of searches had come up empty. Sightings of the female bristlefront on December 12th and 14th in fragments of habitat in Bahia, Brazil, have renewed hope that there is still time to save this remarkable, ground-nesting songbird from extinction. With only one currently known individual, this may well be the world's rarest bird — although researchers do hope to find more individuals in the near future.

American Bird Conservancy (ABC) and its partner organization in Brazil, Fundação Biodiversitas, have been on high alert about the species' population, which numbered as few as 15 in recent years. In a bid to assess the current population, Fundação Biodiversitas, supported by ABC, sent a team this fall to scour the species' remaining habitat, which includes forest within and outside of the Mata do Passarinho, or "Songbird Forest," Reserve.  After several unsuccessful searches, the female bristlefront was seen outside the reserve's boundaries by Alexander Zaidan of Fundação Biodiversitas and researcher Marcos Rezende Peres.  The team also obtained a recording of the bird.
November Edition
Clever crows reveal 'window into the mind'
Clever, tool-using crows have surprised scientists once again with remarkable problem-solving skills.
In a task designed to test their tool-making prowess, New Caledonian crows spontaneously put together two short, combinable sticks to make a longer "fishing rod" to reach a piece of food.
The findings are published in the journal Scientific Reports.
Scientists say the demonstration is a "window into how another animals' minds work".
Go to https://www.bbc.com/news/science-environment-45968935 to read the BBC's full article about these clever birds.