Scotland faces climate 'apocalypse' without action to cut emissions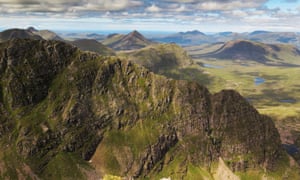 The head of Scotland's nature conservation agency has warned the country faces an "apocalyse" of flooded towns, dead forests and polluted rivers unless urgent action is taken to cut CO2 emissions.

Francesca Osowska, chief executive of Scottish Natural Heritage, said the world had barely a decade to shift to a low carbon economy before the effects of global heating were irreversible and catastrophic. She said there were very clear threats facing Scotland, and by implication the rest of the UK, unless radical action was taken by 2030.

"Imagine an apocalypse – polluted waters; drained and eroding peatlands; coastal towns and villages deserted in the wake of rising sea level and coastal erosion; massive areas of forestry afflicted by disease; a dearth of people in rural areas; and no birdsong," she told the Royal Society of Edinburgh on Thursday evening.
Read the full article from The Guardian
here
.

IUCN UK Peatlands – @IUCNpeat
Out Now: Conserving Bogs: The Management Handbook, 2nd Edition, is a practical manual: a cookbook of methods and techniques to help people effectively manage and conserve
#bogs
:
iucn-uk-peatlandprogramme.org/resources
#peatlands
A huge congratulations to the authors & everyone that contributed!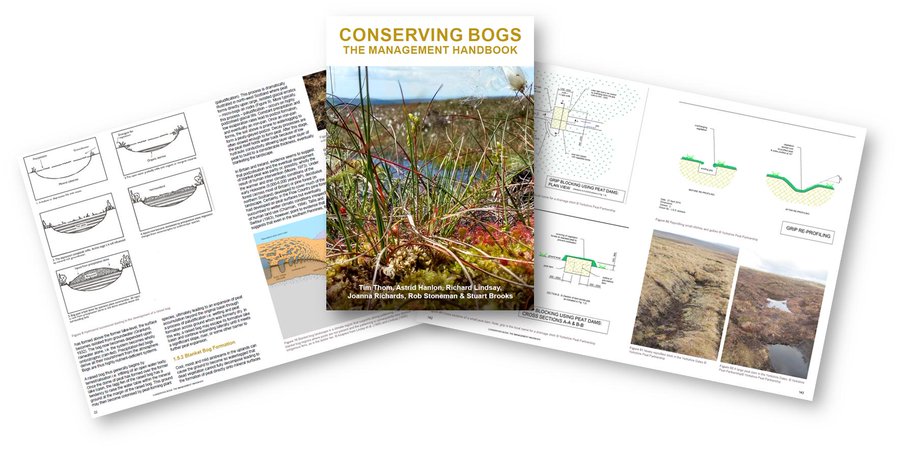 Steve Ormerod – @SteveOrmerod
Derbyshire Wildlife Trust – @DerbysWildlife
It's the perfect time of year to follow a bee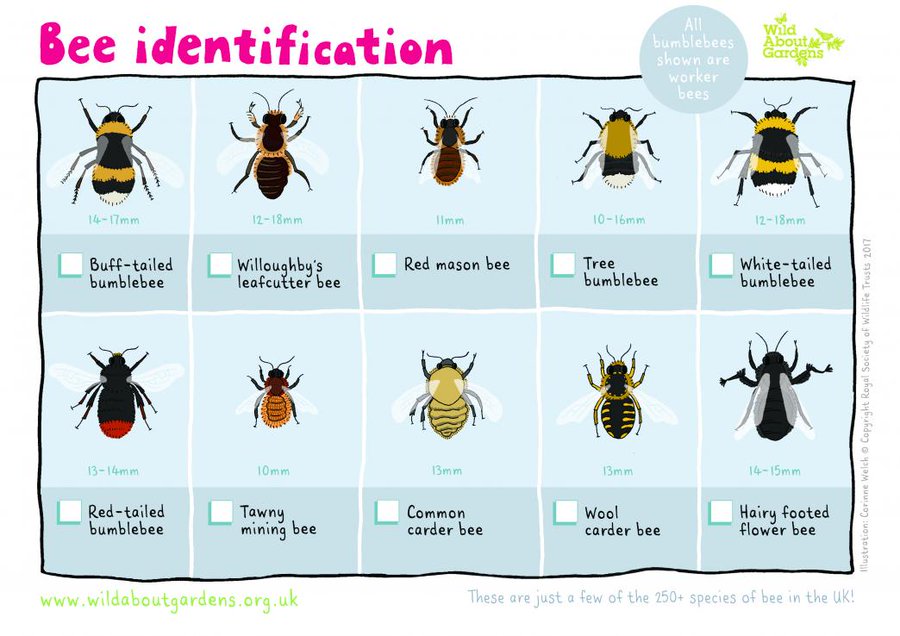 Chris Charles

It lifts me up when Sand martins arrive and make home in the cliffs
#NorthEast
#UrbanBirding
(400mm lens and cropped pics to avoid disturbance

Audubon Society – @audubonsociety
Feeding birds—for photography or simple enjoyment—can be a thorny issue. For guidance, ask yourself these three questions.
ow.ly/O8kP30kaxzh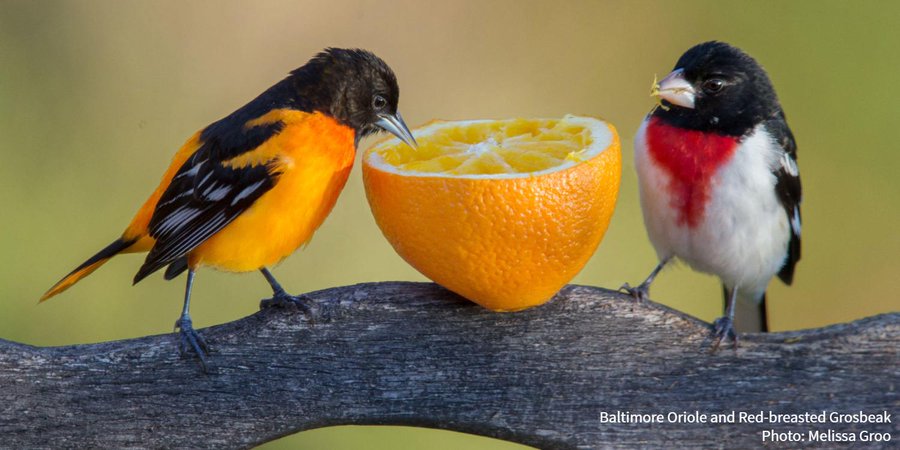 A secretive marsh bird faces existential threat from rising seas
Louisiana wetlands are eroding faster than almost anywhere in the world – and endangering the wildlife that call them home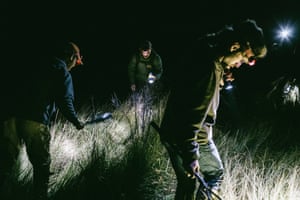 Biologists crouched in the mud squint past their headlamps at the secretive marsh bird.

They have tramped through tall cordgrass for two hours, trying to stir the creature up by shaking cans of bolts and metal pellets. A few hundred feet away, the stretch of Louisiana marshland gives way to the Gulf of Mexico. Closer to their faces, mosquitoes swarm.

Now they have their prize in hand and are carefully measuring and weighing it: a small eastern black rail with piercing red eyes – a female, they think. She's been caught before. A thin wire transmitter attached with fake eyelash glue juts off her back.

Erik Johnson, director of bird conservation for the Louisiana Audubon Society, is gentle with the animal, knowing its kind may not be around forever.

"It's sort of like, the privilege of a lifetime to be able to, one, see it, and, two, hold it in your hand and feel its heartbeat," Johnson said. He jokes that he was cautious about taking on this project – a partnership with the state and the US Fish and Wildlife Service – because he thought black rails might be a myth.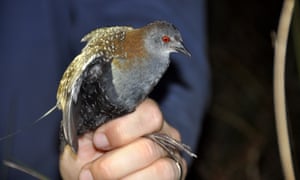 There may be fewer than a few thousand of the eastern black rail left. Its habitat is shrinking because of development, pollution and global heating. In time, the salty gulf will inundate this field in south-west Louisiana. In nearby Texas, some black rails probably lost their homes to Hurricane Harvey, which

dumped more rain

because of rising temperatures.
Read The Guardian's full article here.
Defenders of Wildlife – @Defenders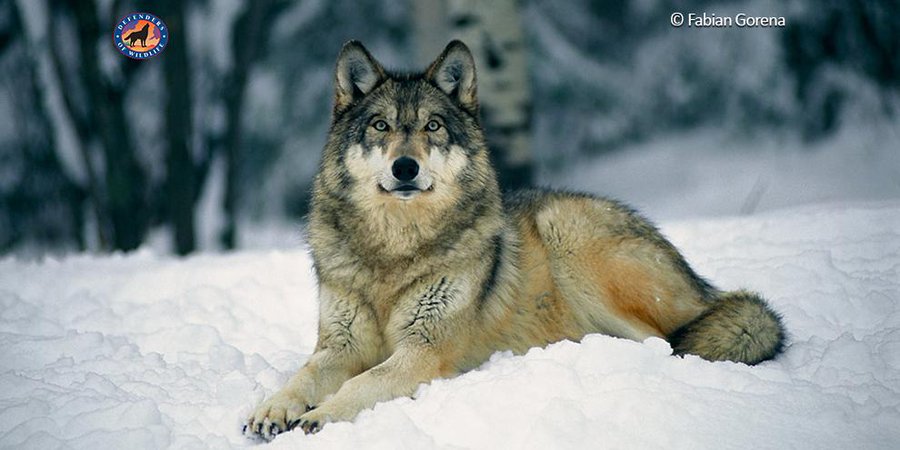 Audubon Society – @audubonsociety
Birds and native plants are made for each other, thanks to millions of years of evolution. Here's a quick guide on selecting
#PlantsForBirds
that common backyard birds depend on:
ow.ly/c74T30oR6dw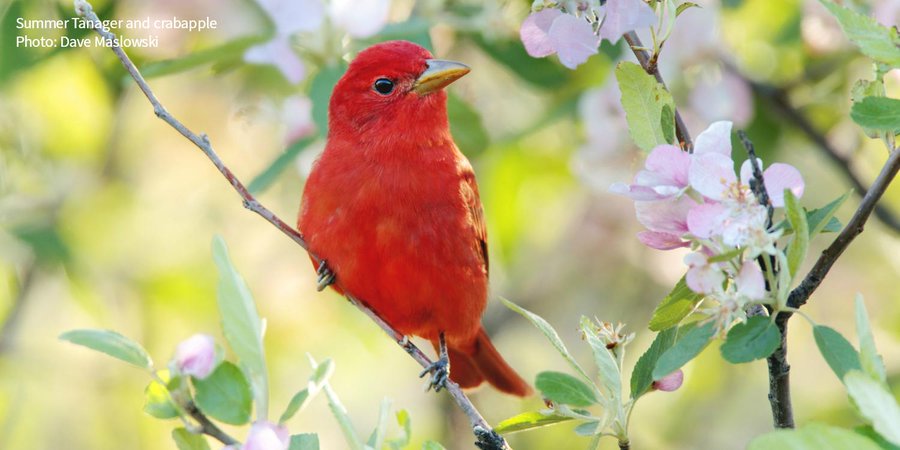 The Nature Conservancy – @nature_org
Let's integrate more nature into our cities

. A new platform from CitiesWithNature's is helping all cities to mainstream nature into urban planning. (link: https://links.nature.org/w3yva) links.nature.org/w3yva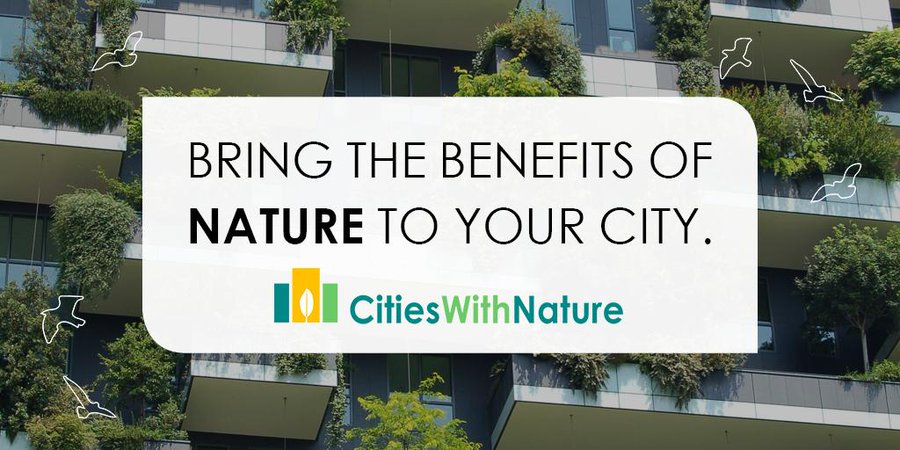 Ocean Conservancy – @OurOcean
Dreams are made of sun, sand and the ocean.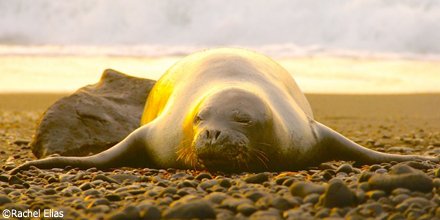 Sylvia A. Earle – @SylviaEarle
I think one of the biggest discoveries that has been made in my lifetime is recognition that humankind is absolutely dependent on the natural world.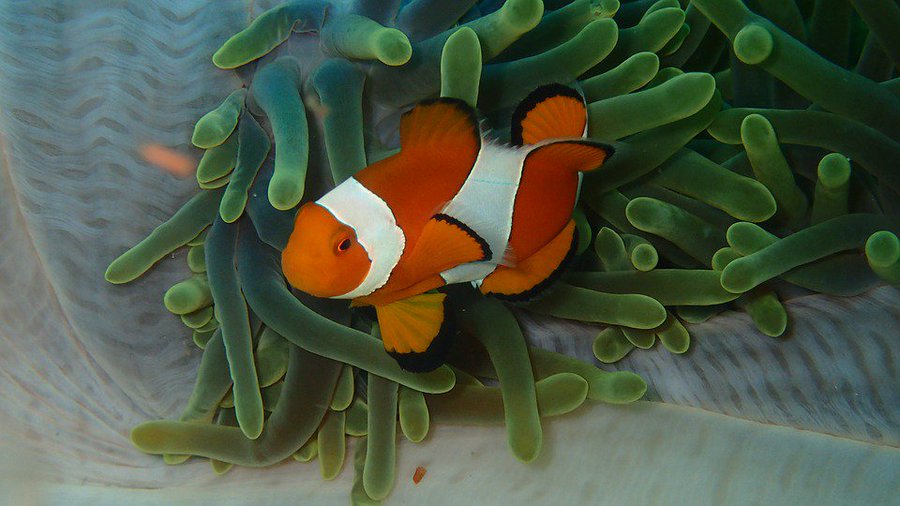 Oxford Botanic Garden and Arboretum – @OBGHA
Flowering in the Water Lily House is the fox nut (Euryale ferox). Native to eastern and southern Asia this prickly plant is cultivated for its seeds which are eaten as a delicacy.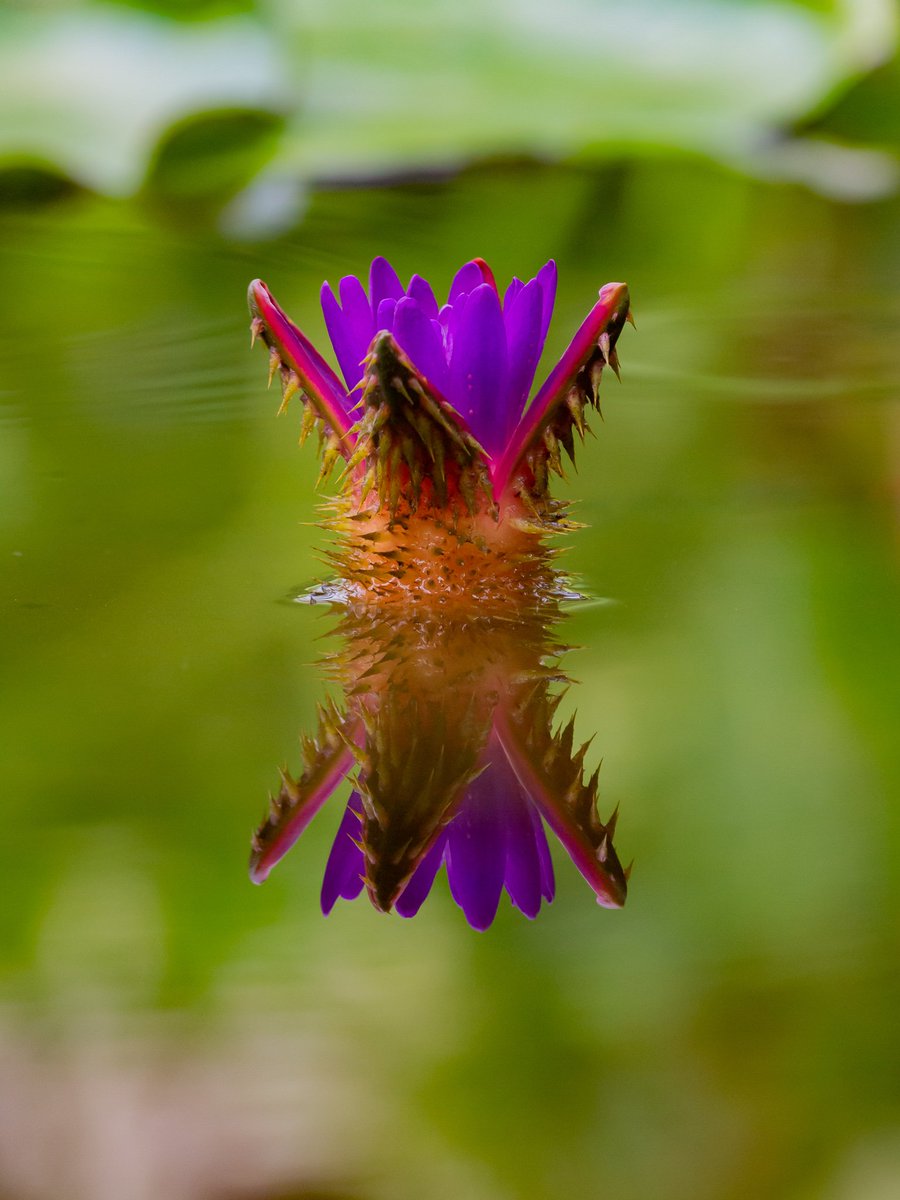 SEEDBALL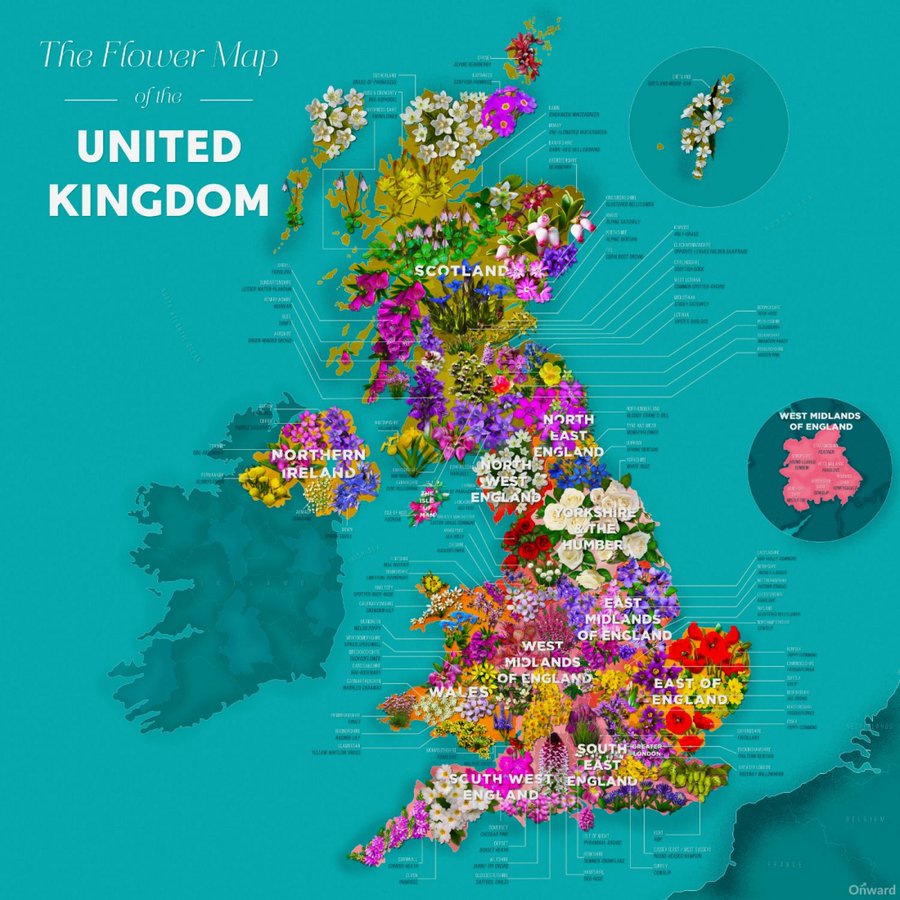 Little Green Space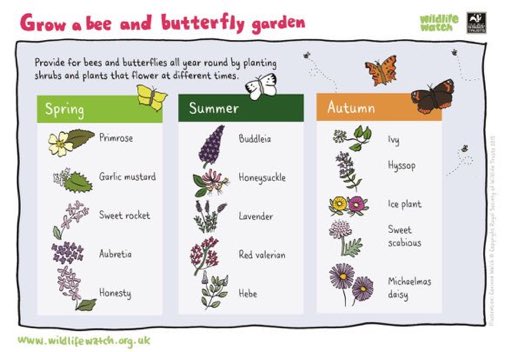 Brigit Strawbridge Howard – @B_Strawbridge
Caught in the act! This buff tailed
#bumblebee
has a short tongue, so can't reach the nectar through the flower's entrance. Instead, she's nibbled a hole directly into its base, and is robbing it of its nectar without pollinating it in return. This is called 'larceny'…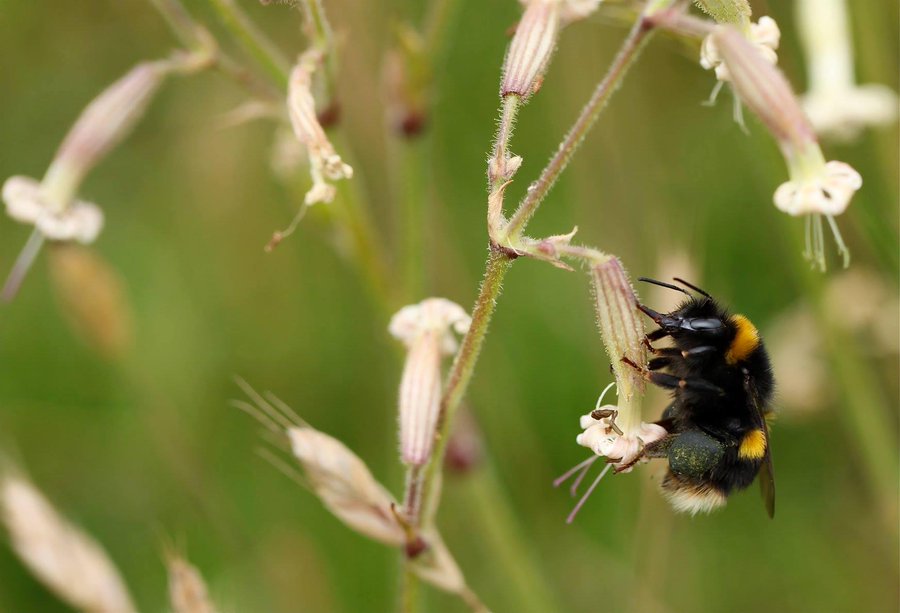 BTO Garden BirdWatch – @BTO_GBW
Despite suffering a large decline on a countrywide scale (shown by BBS results), Foxes are being seen more regularly within gardens. Last January saw the highest ever recording rate for Foxes in gardens, with 10% of GBW gardens reporting a Fox.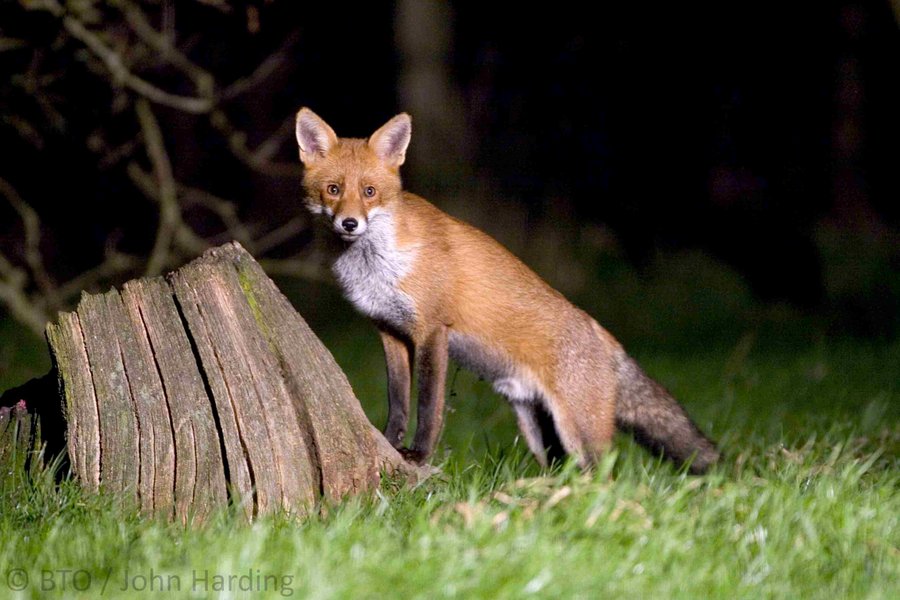 Butterfly Conservation – @savebutterflies
You can play your part in preventing the destruction of peatland by choosing peat-free alternatives for your garden or creating your own compost!
butterfly-conservation.org/gopeatfree
If buying, remember to always check the bag for
#PeatFree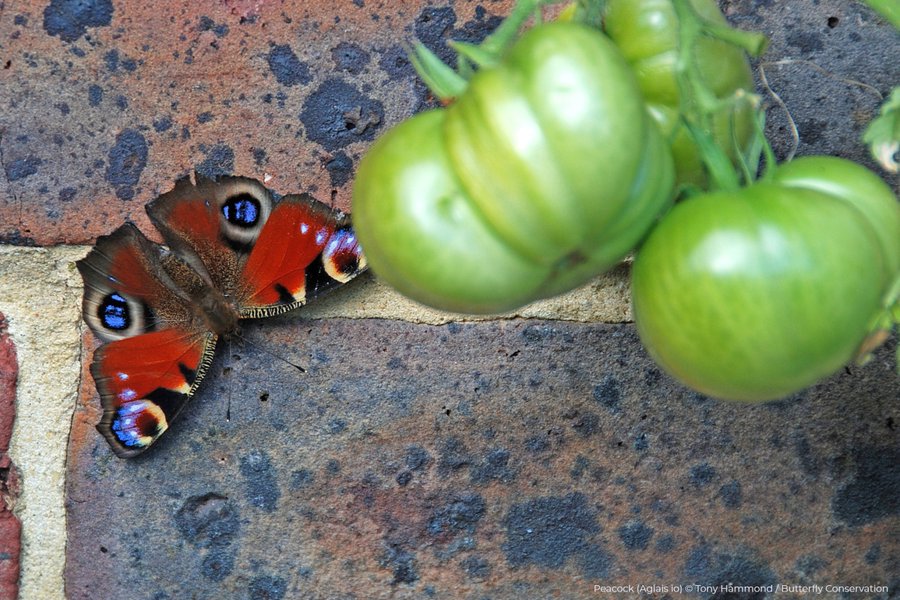 RSPB Scotland – @RSPBScotland
One of Scotland's wildlife superstars, Ospreys, have us on the edge of our seats every year waiting to delight in their return and the antics that follow. RSPB Scotland's Jen Mullen shares five facts about these impressive birds
bit.ly/30Zjdqb
#Springwatch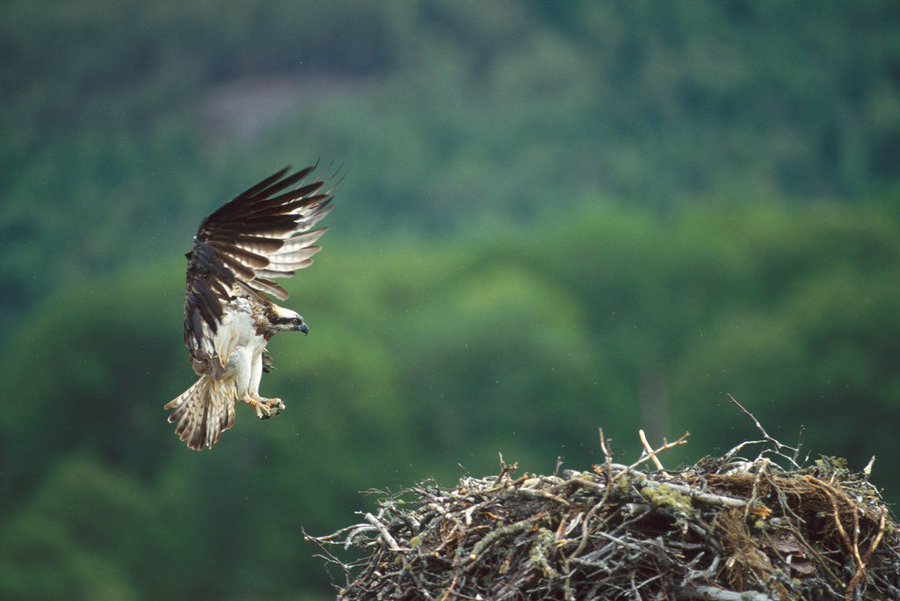 Woodland Trust – @WoodlandTrust
Late May sees British hedgerows blushing a delicate pink with one of the nation's favourite wildflowers, the
#DogRose
. Have you seen any beginning to flower yet? Let us know on
#NaturesCalendar
!
woodlandtru.st/Z6euR
Woodland Trust – @WoodlandTrust
The small blue
#butterfly
(Cupido minimus) is making a big comeback at our site of Warren Farm, Surrey, with a 20 fold increase in numbers on average over last five years!
woodlandtru.st/OhShy
#WTPress
Barn Owl Trust – @BarnOwlTrust
Young Tawny Owls go through a phase called 'branching', when they walk, climb, jump & flutter around in trees at night! During this phase, it is not uncommon for owlets to spend time on the ground & they are surprisingly good climbers! Find out more here:
ow.ly/3YuY50utzuF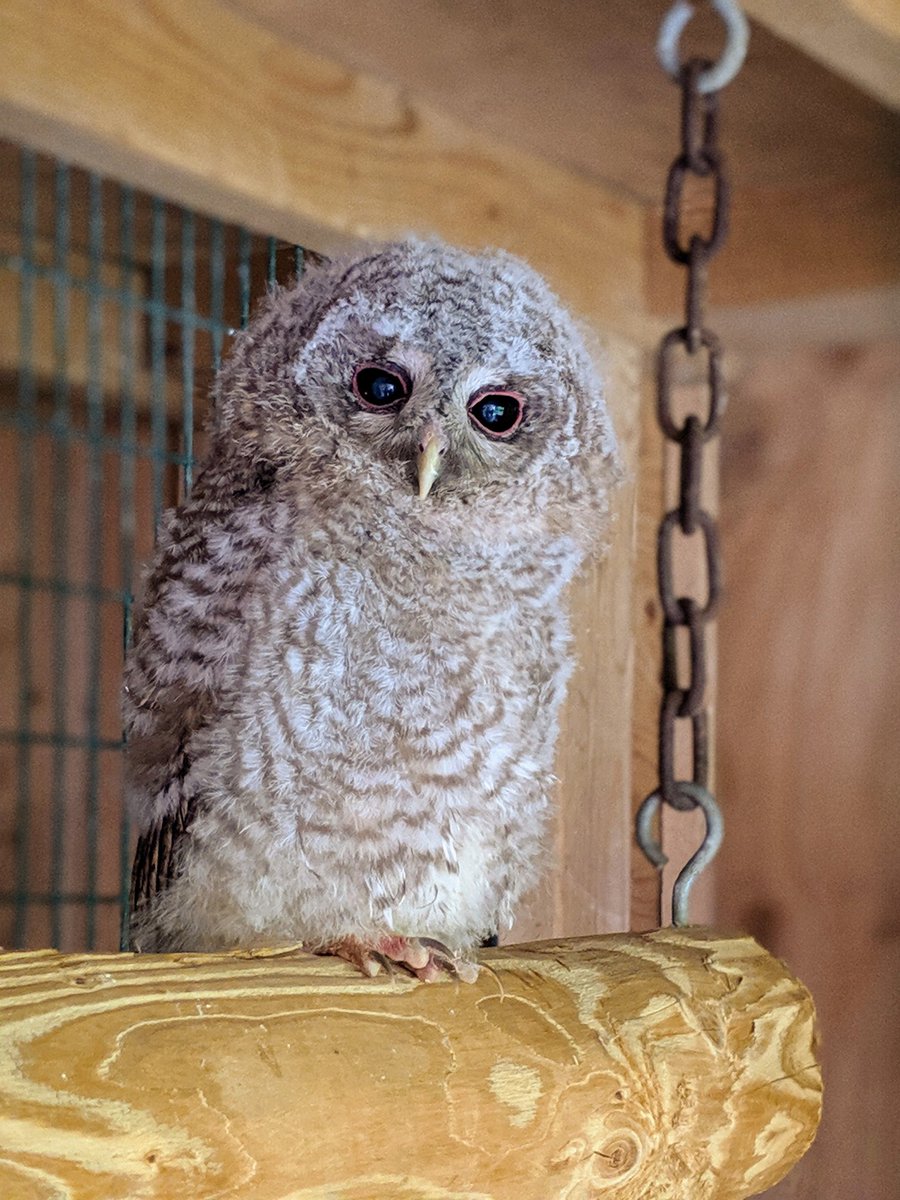 Large expansion to 'blue belt' of UK's protected marine areas announced
Conservationists say protection helps stop marine-damaging activities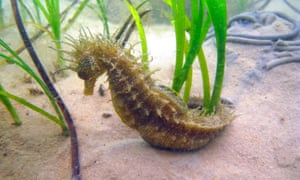 An area nearly twice the size of England will become a "blue belt" of protected waters after the government created 41 new marine conservation zones.

The short-snouted seahorse, the ocean quahog, ross worm reefs and blue mussel beds are among the species and habitats that will benefit from the new protections, although dredging and other damaging activities can only be halted in zones that lie within inshore waters, up to 12 nautical miles from the coast.

The newly-protected areas ranging from Studland Bay, near Bournemouth, to the Goodwin Sands off the Deal coast in Kent will cover 4633 sq miles (12,000 sq km) of marine habitat, eight times the size of Greater London, bringing the total number of marine protected areas around the British coastline to 355.

The environment secretary, Michael Gove, said: "The UK is already leading the rest of the world by protecting over 30% of our ocean – but we know there is more to do. Establishing this latest round of marine conservation zones in this year of green action is another big step in the right direction, extending our blue belt to safeguard precious and diverse sea life for future generations to come."

Critics have in the past dismissed marine conservation zones as "paper parks" with few creating "no-take" zones that prevent all fishing, but conservationists said these zones had begun to make a real difference, with some damaging activities halted.

Joan Edwards, director of living seas at The Wildlife Trusts, said: "They are not paper parks. Many of the sites here in Devon have had scallop dredging banned so the most damaging activities have been stopped.

"The pressure of fishing has been removed from a very large part of our seabed which is good for nature conservation, and good for fishermen because if you have areas that are left alone they will produce more fish."

After scallop dredging was banned in Lyme Bay in 2008, the seabed's sea fans, sunset corals and ross corals have flourished.
Read the full article from The Guardian here.

Audubon Society – @audubonsociety
Indigo Buntings are long-distance migrants—they fly about 1,200 miles each way between their breeding grounds and wintering areas.
ow.ly/I5zY30oRcbf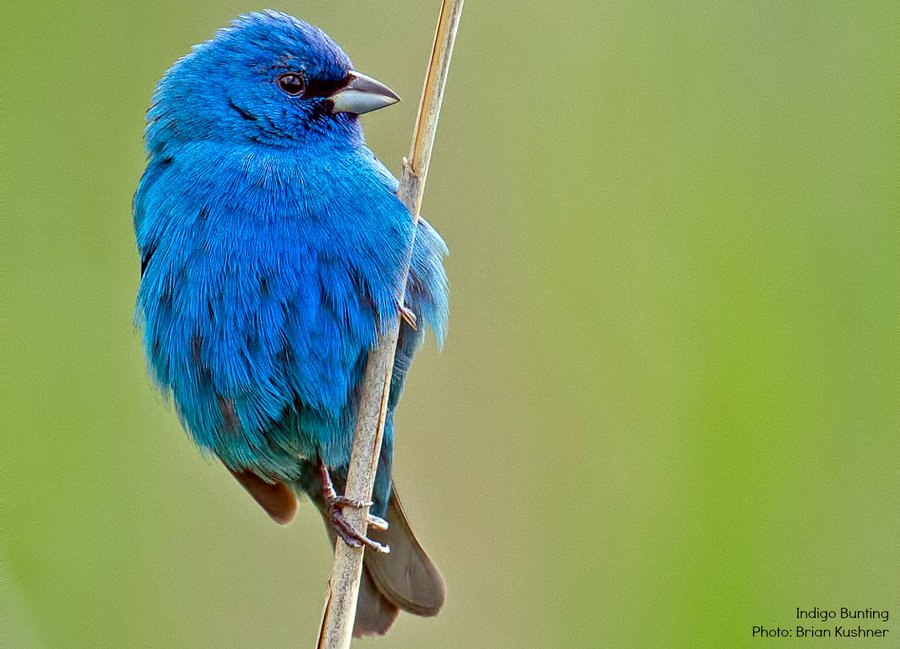 Sussex Wildlife Trust – @SussexWildlife
Did you know we have seahorses in
#Sussex
? This short-snouted seahorse was spotted off Selsey & will now be protected by the newly-designated Selsey Bill & The Hounds Marine Conservation Zone!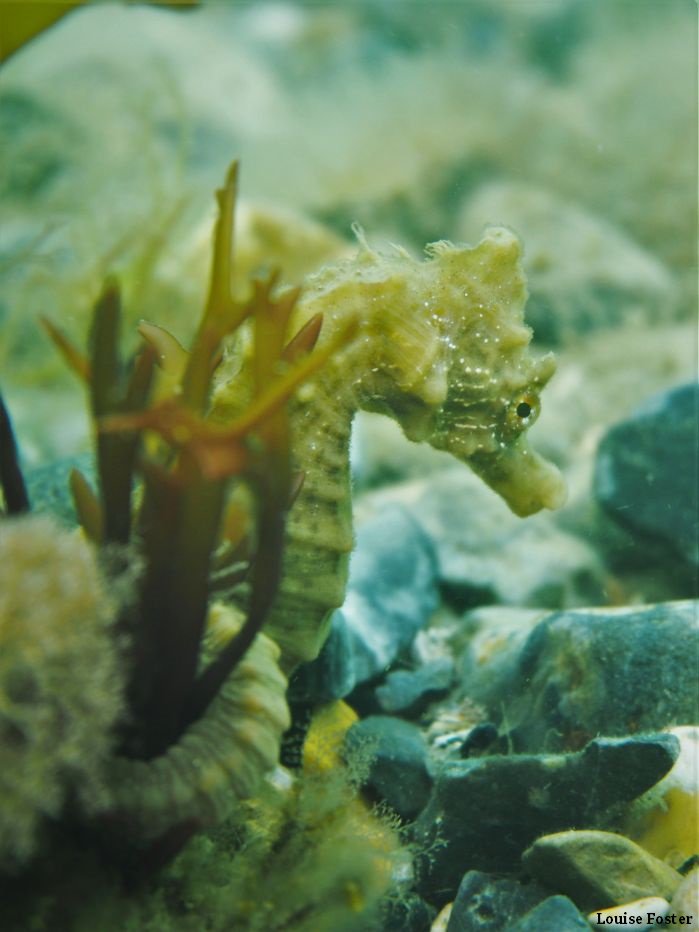 White Storks breeding in Britain for first time in 400+ years:
White Storks nesting in West Sussex
The incubating pair at the Knepp Estate could become the first to successfully breed in England for 400 years.

Audubon Society – @audubonsociety
Think your family is strange? Meet the pair of Sandhill Cranes in Michigan raising a goose this year, documented by Jocelyn Anderson (
First Common Crane chick at Wicken Fen for 120 years
A Common Crane chick has hatched at the National Trust's Wicken Fen in Cambridgeshire for the first time since the conservation charity acquired the nature reserve in 1899. However, the Trust suspects that it could actually be the first chick to be born at the reserve in more than 500 years.

Common Crane is an impressive species, with adults growing to more than a metre in height. It is on the UK's Amber conservation list and is one of Britain's rarest breeding birds, with only around 54 pairs recorded in 2018. There is a small nesting population in Norfolk and a reintroduction scheme has been established in the West Country. Smaller numbers have also gained toeholds in west Suffolk and Cambridgeshire in recent years, and cranes can be seen at any time of year at Wicken Fen.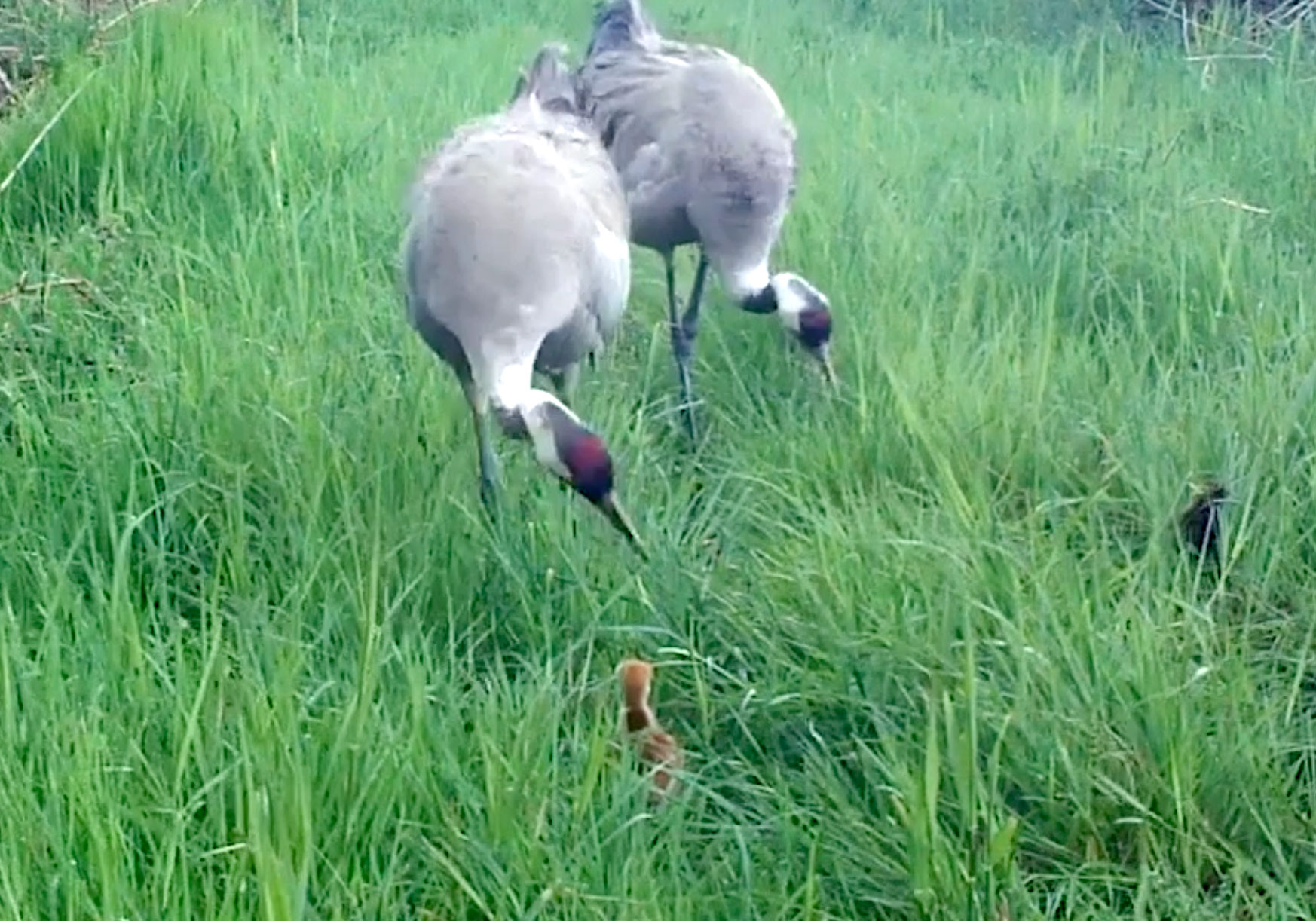 The two parent Common Cranes with their young chick (Michael Holdsworth/National Trust).
Martin Lester, Countryside Manager at Wicken Fen, said: "UK cranes typically nest in wetland habitats using materials found in the area. As with most species, the female carries out most of the incubation and cares for the chicks when they're young.

"The successful breeding of this chick is a reflection on the conservation work that we have been carrying out, particularly over the last 20 years. This work includes extending the reserve, and allowing diverse habitats to evolve that have resulted in the return of other species such as otters and water vole."

Visitors to the reserve should be able to see the new crane family in a few weeks once the young crane grows and becomes more mobile.
Downloaded from BirdGuides
The Wildlife Trusts – @WildlifeTrusts
We want to tell you a little bit about the important journey that has led to the fantastic announcement today that the Government are designating a further 41 Marine Conservation Zones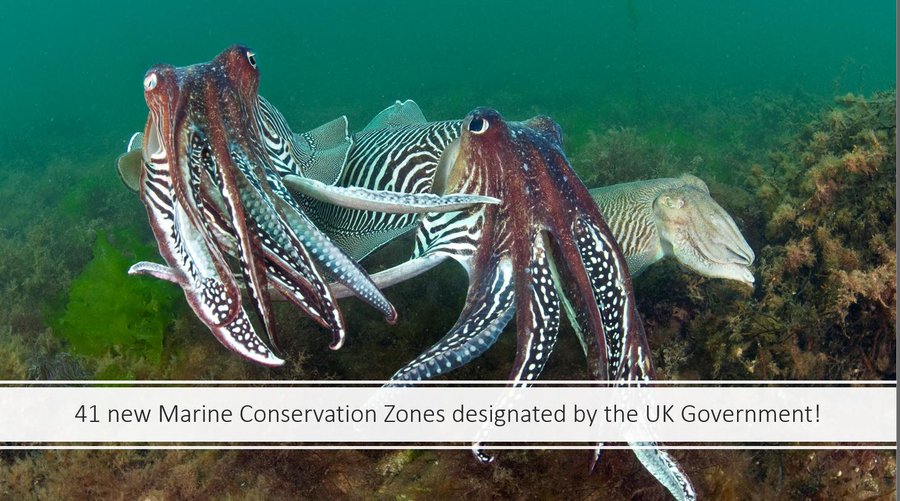 The Wildlife Trusts – @WildlifeTrusts
We are delighted that today the Government is designating a further 41 Marine Conservation Zones! These special places support the stunning diversity of marine life found in our seas








(link: http://www.wildlifetrusts.org/news/new-wave-protection-sea-announced-today) wildlifetrusts.org/news/new-wave-… #MCZs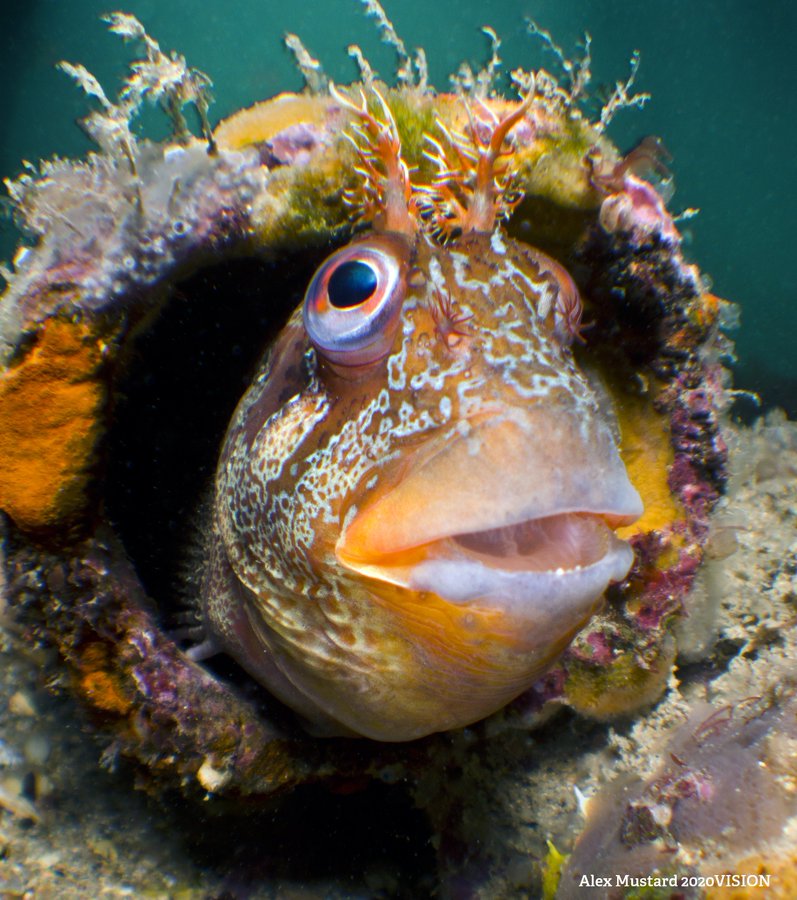 RHS Garden Wisley – @RHSWisley
We've exciting events in our new Wisley shop from 10th Jun.
Fiona Davison,
Tom Stuart-Smith, Mark Diacono will run demos,talks and Q&As and much more! Limited tickets available here (link: http://bit.ly/2I74Es3) bit.ly/2I74Es3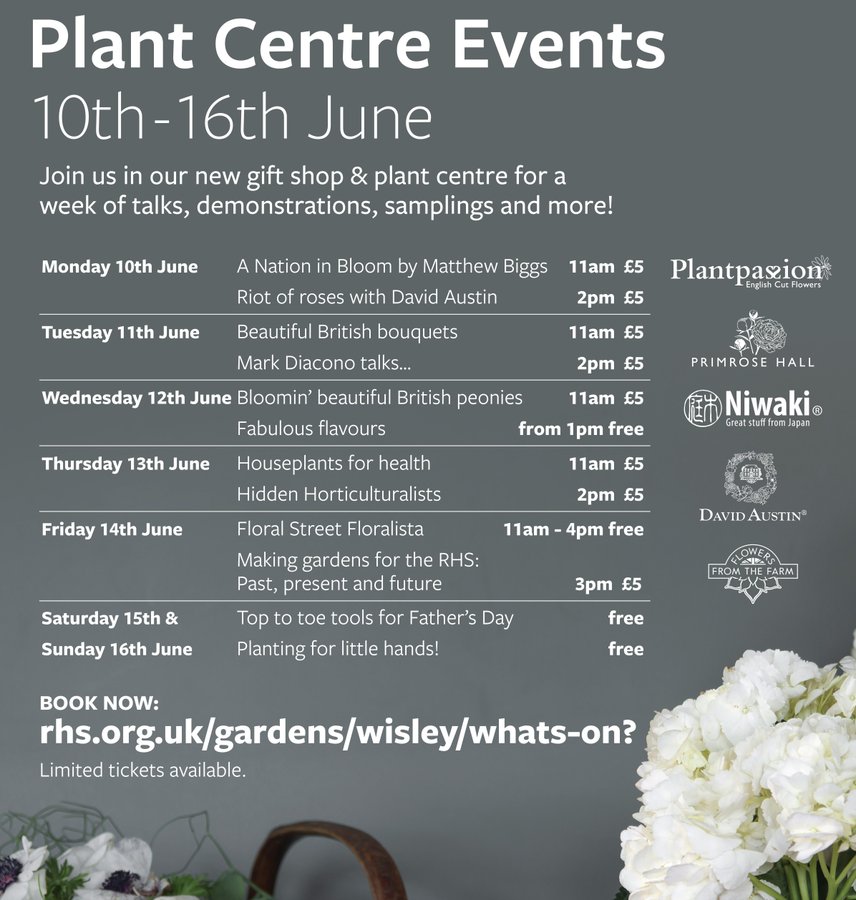 The English Garden – @TEGmagazine
Late April to June is the best time of year to bask in the blazing beauty of rhododendrons. The following public gardens boast particularly impressive collections of the acid-loving, woodland flower:
bit.ly/2IXxjC2
#gardens
#ThursdayThoughts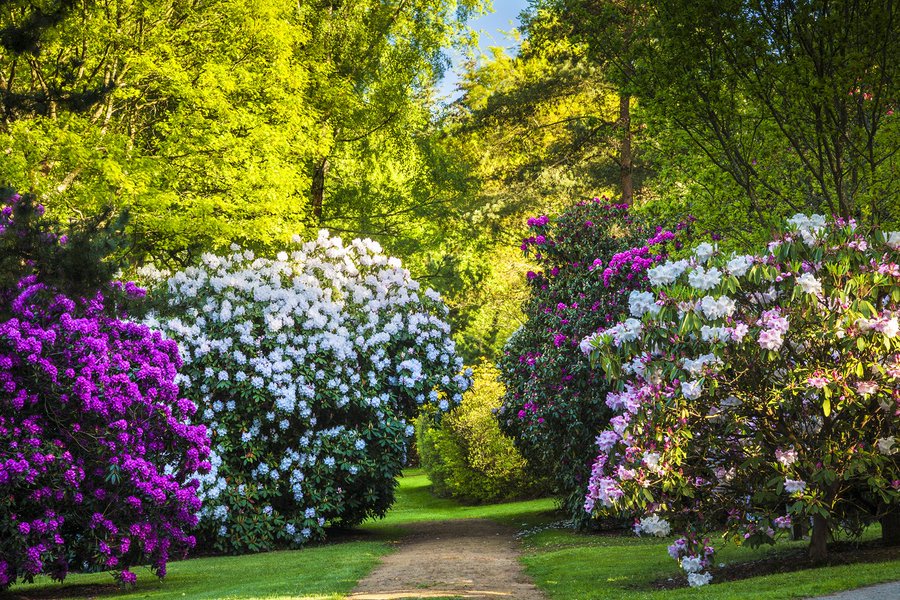 Telegraph Gardening – @TeleGardening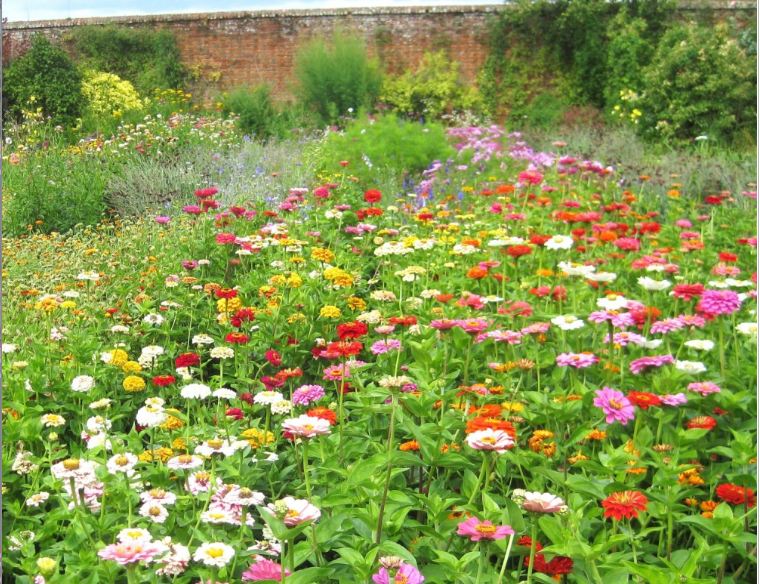 Landscape Dept – @LandscapeSheff
"How is it possible that in a period where climate warming is one of the major issues affecting humanity that street trees are not considered a vital part of the urban ecosystem & integrated into political debate?" Discuss at 2 day conference 19 & 20 Sept:
bit.ly/2K8aPyO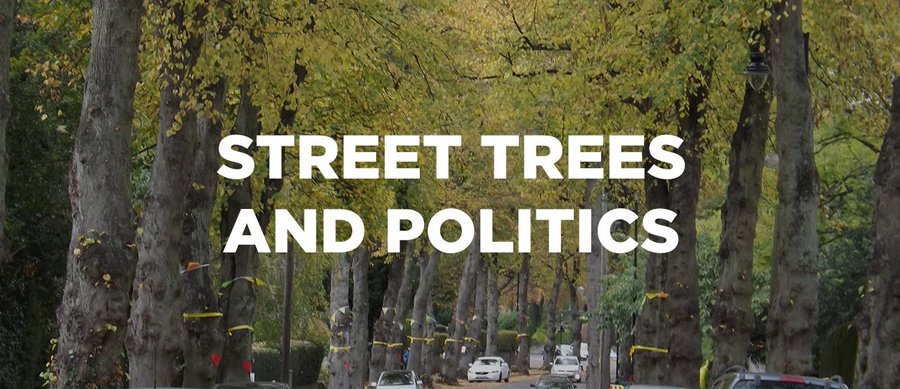 Gardeners' World Mag – @GWmag
Butterflies are declining and need our help. Use our garden wildlife identifier to learn how to identify species visiting your garden, and then find out what to grow for them:
bit.ly/2WZXBrv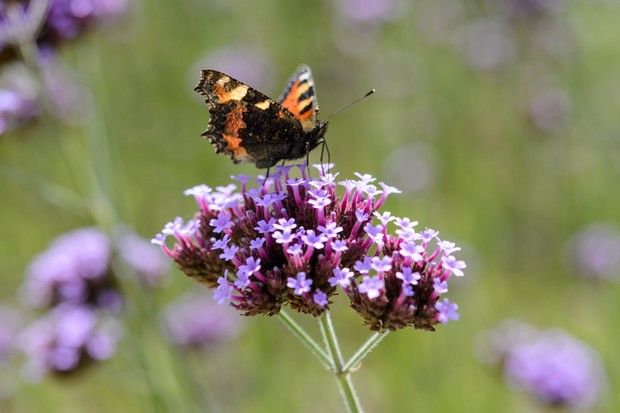 SEEDBALL

Why not choose a hedge over a fence – you'll make a huge difference for wildlife! Offering food, shelter, roosting and nesting sites for birds and mammals…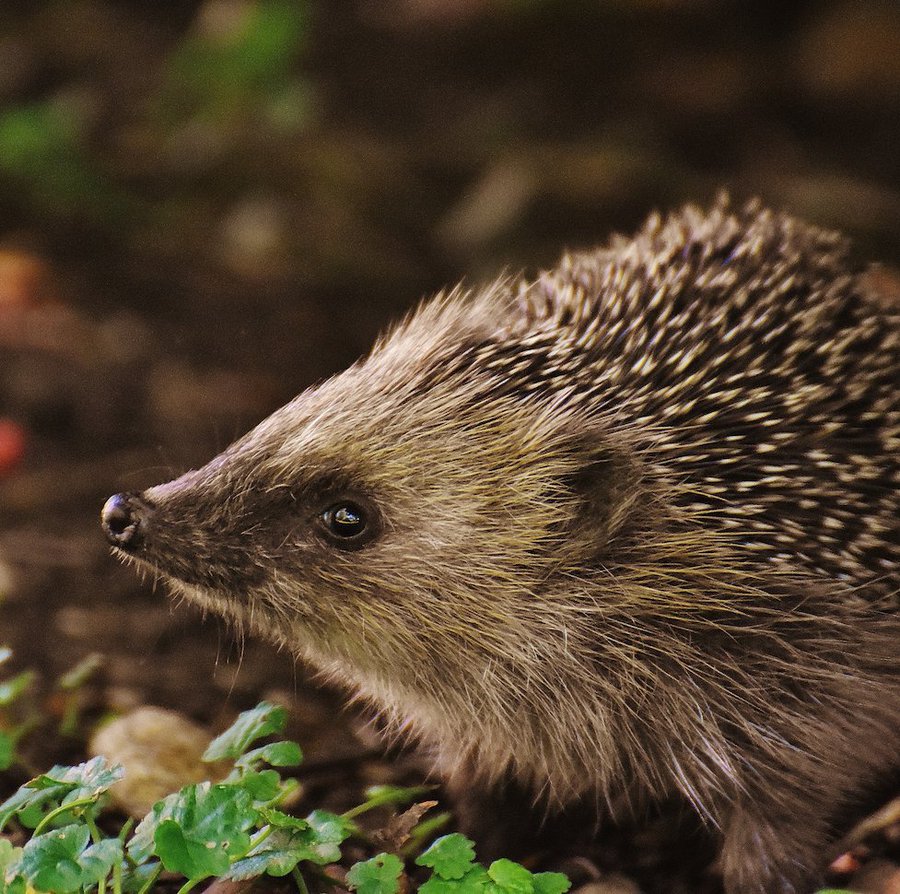 Millions 'lack access' to parks and green spaces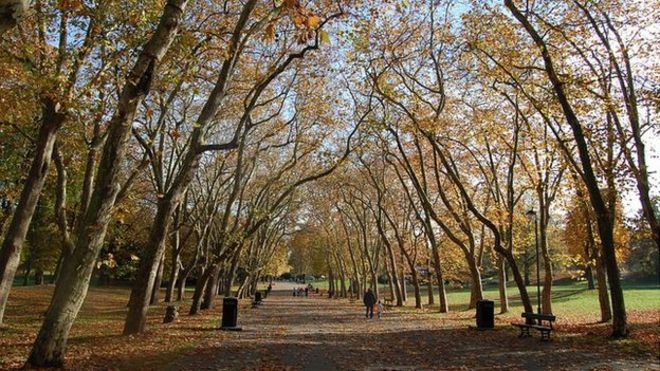 Millions of people in Great Britain do not have access to a nearby park or green space, a study suggests.

The Green Space Index by Fields in Trust found that more than 2.5 million people lived more than a 10-minute walk from the nearest area.

The charity has calculated that the average amount of green space per person is less than half of a six-yard-box on a football pitch.

A growing body of research links parks and green spaces to wellbeing.

"We actually found that 2.6 million people did not live within a 10-minute walk of a green space," explained Field in Trust policy and insight manager Alison McCann.

"In Great Britain, there is no statutory protection for green spaces," she told BBC News.

"At the moment, we protect about 6% of our parks and green spaces, so we are calling for the Green Space Index to be used as an early warning system as we should be doing more to protect what we have got because of the multiple benefits they bring."
We released our 2019
#BeeWalk
report yesterday, if you didn't catch our feature on Channel 5 News you can watch it here:
ow.ly/9Liw50usBV7
Our Science Manager, Richard Comont, & CEO, Gill Perkins, explain how the UK's
#bumblebees
are doing after last year's extreme weather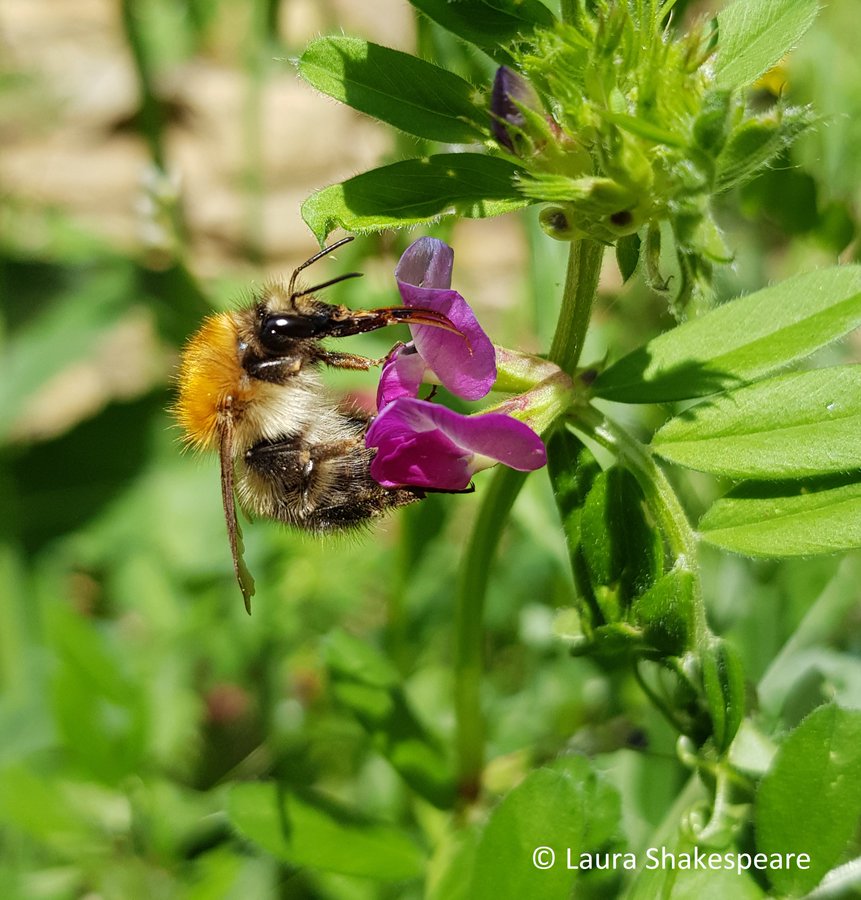 Have a go at building a cosy hedgehog home, and encourage these prickly yet adorable creatures to rest, hibernate and raise their hoglets in your garden!
bit.ly/2QvNs3r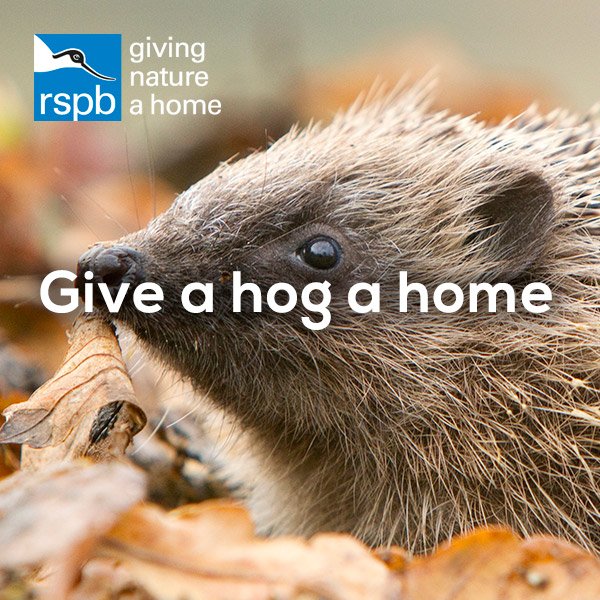 RSPB South West – @RSPBSouthWest
Spotted a baby bird on the ground? Stop! Follow this guidance before you leap to the rescue…in most cases they don't need saving 🙂
BBO Wildlife Trust – @BBOWT
Hitching a lift on the river Thames! Mute swan cygnet at Chimney Meadows nature reserve by Colin Williams.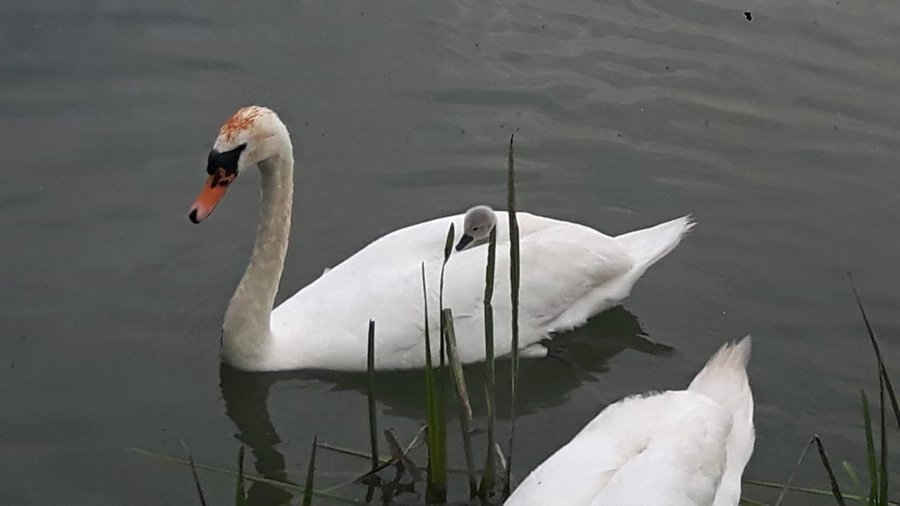 The Wildlife Trusts – @WildlifeTrusts
Bilberries, rowan berries and blackberries make up much of a pine marten's summer diet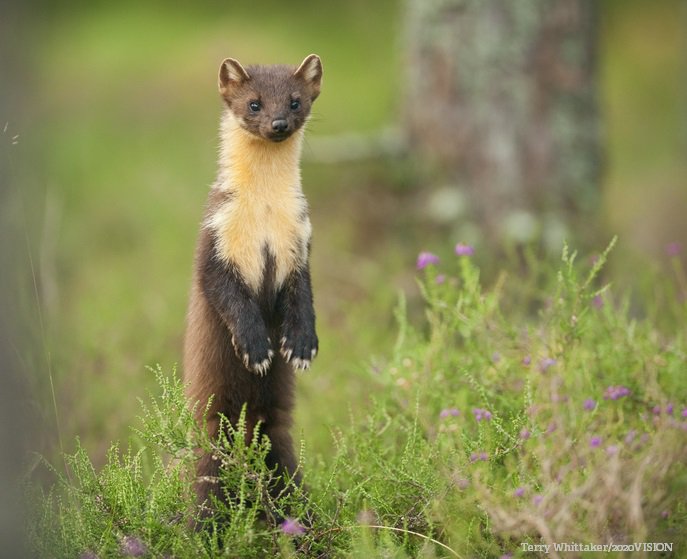 American Bird Conservancy – @ABCbirds
This news didn't get much attention on Twitter, it seems! Could we show some love to the 1st Blue-eyed Ground-Dove chick seen in 75 years?!
#endangered
#species

·
First Blue-eyed Ground-dove chick recorded
dlvr.it/R5Kq8h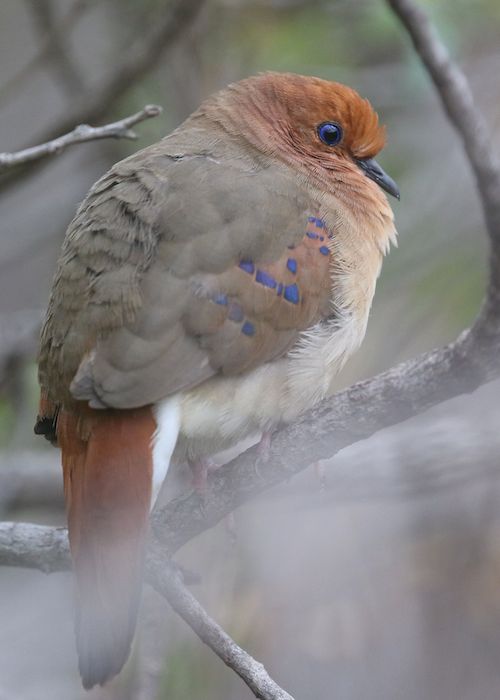 Audubon Society – @audubonsociety
Hear the staccato call of these hummingbird-sized jewels of the Caribbean. Cuban Todies are built for catching insects—and they're unbelievably cute, too.
ow.ly/fosf30m31B2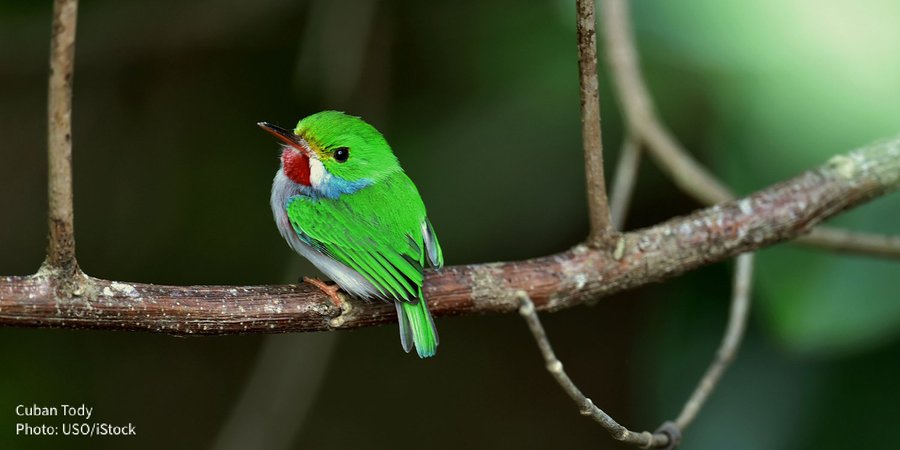 Little Green Space

Creating a pond is one of the best things you can do to help wildlife. Via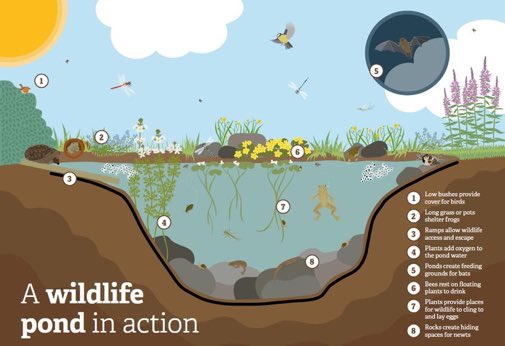 Butterfly Conservation – @savebutterflies
Rather than being pests, the vast majority of moths play important roles in the food chain and as pollinators.
#MothsMatter
Discover more about moths:
butrfli.es/MothsBattleUnf…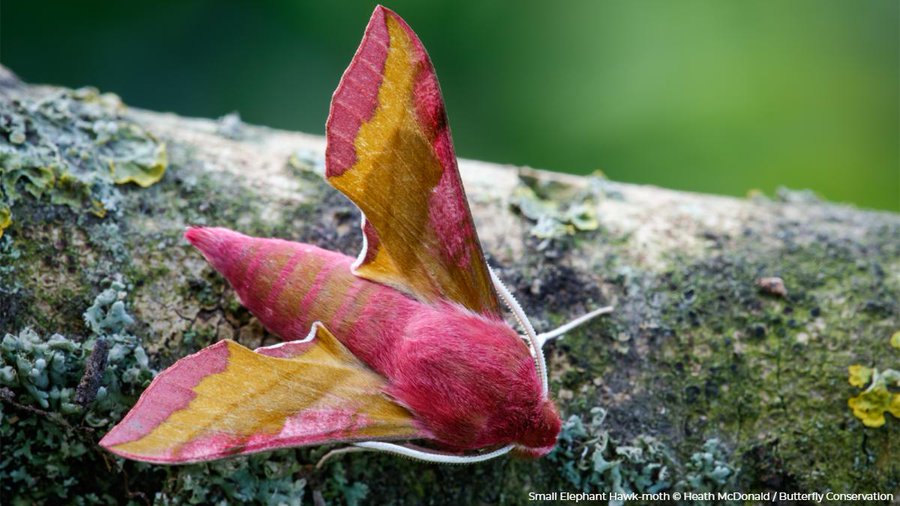 Precious curlew eggs rescued from RAF airbases in a bid to help their fragile population recover >
socsi.in/0wmVw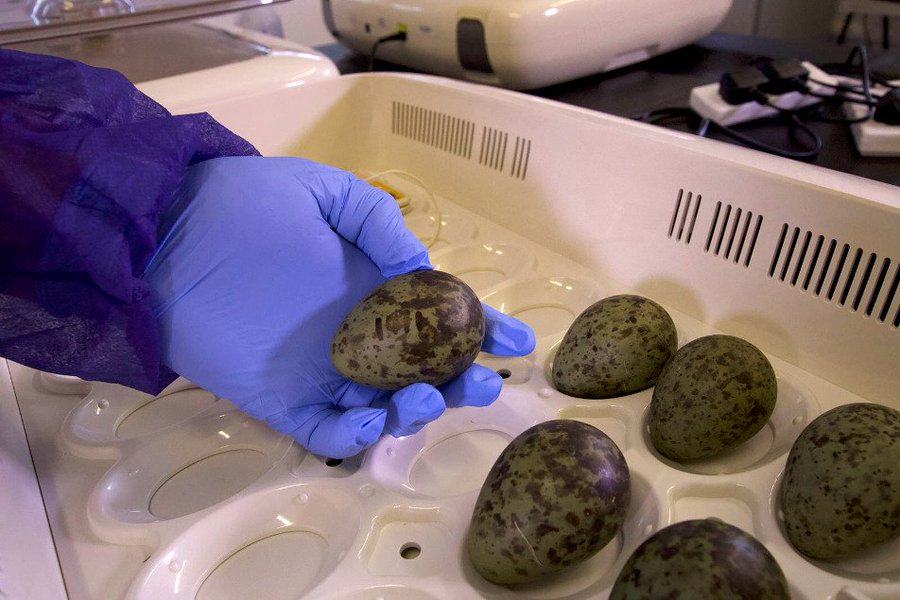 Little Green Space

Planning your garden? Think like a pollinator!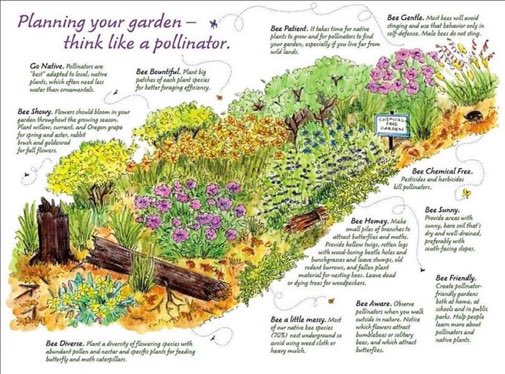 We all know that being outdoors has a great effect on your mental health, and there is science to back it, too. In this BTO News article, Dr Daniel Cox looks into how nature, and birds, affect our state of mind:
bit.ly/DanielCoxNews
#Springwatch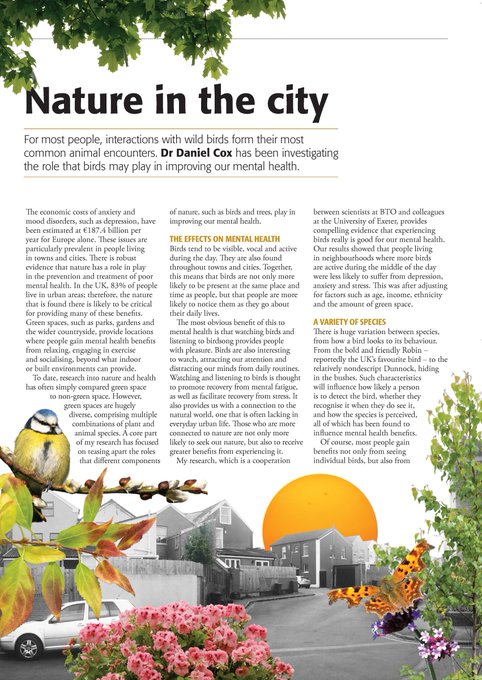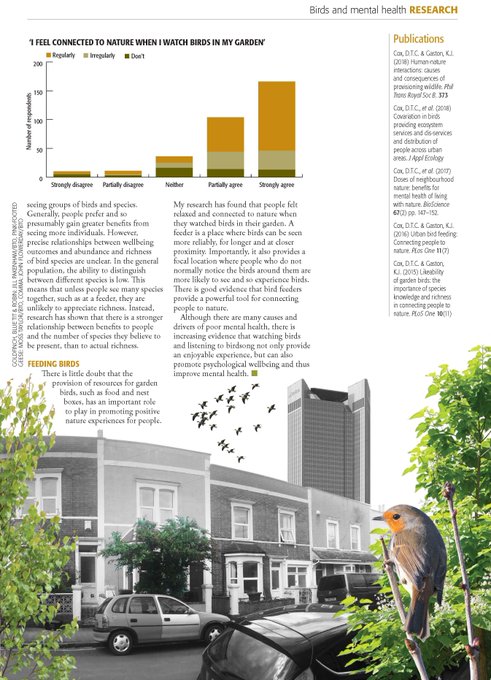 Bullfinches are widespread across the UK, but often heard before they are seen. They prefer woodlands, hedgerows and mature gardens, so you may well see these birds visit your feeders. Have you seen any around?
#Springwatch
#Gardenwatch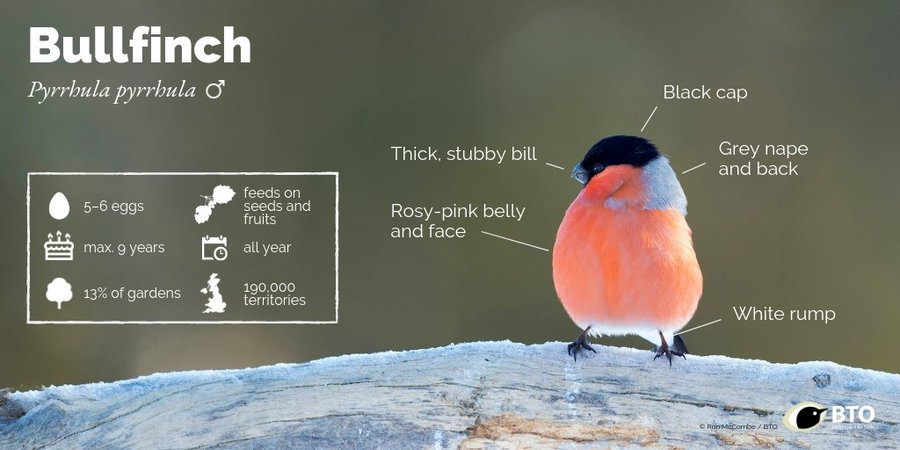 Butterfly Conservation – @savebutterflies
Moths and their caterpillars are an important food for many other species, including amphibians, small mammals, bats and many bird species.
#MothsMatter
In Britain and Ireland, Blue Tits eat an estimated 50 billion moth caterpillars every year!
#Springwatch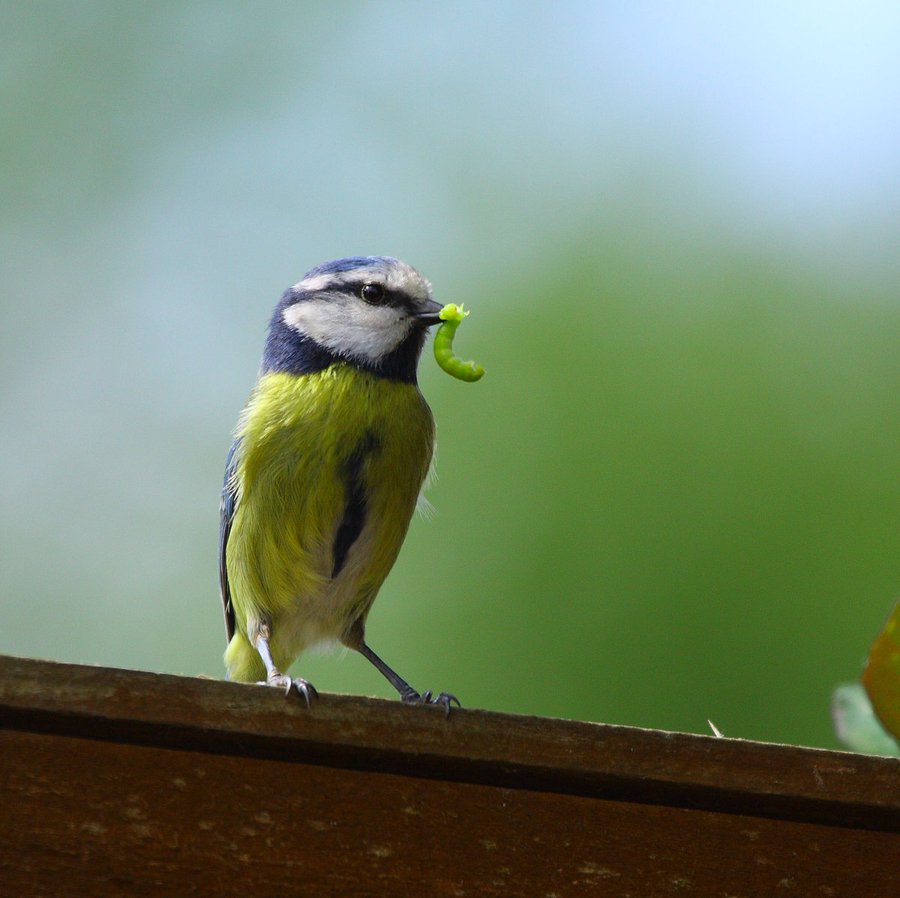 As one of the smallest birds in the country, it's an incredible feat that Goldcrests have clutches of 7–12 eggs! Weighing in at only 5.3 grams, they are tied for the smallest bird of Britain with the closely related Firecrest.
#Springwatch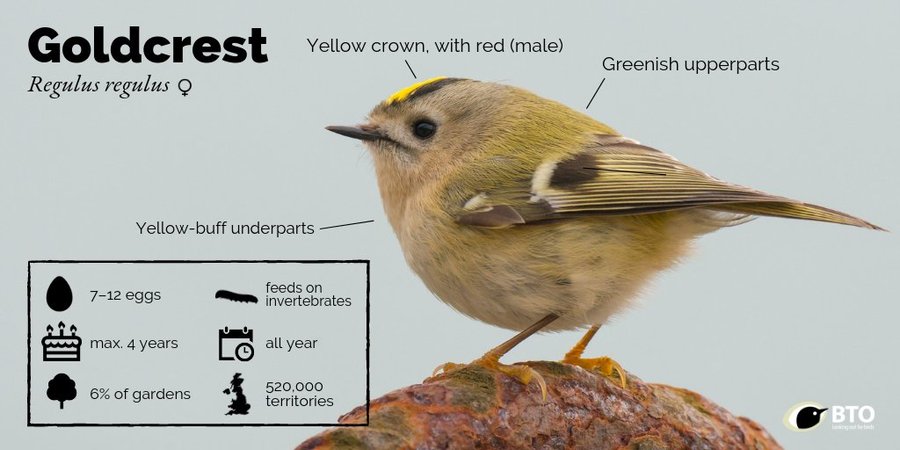 Woodland Trust – @WoodlandTrust
Dyfi Osprey Project – @DyfiOspreys
All the Bobs ready for a snack earlier this afternoon. The rain has stopped and the sun is out – great weather for growing osprey chicks.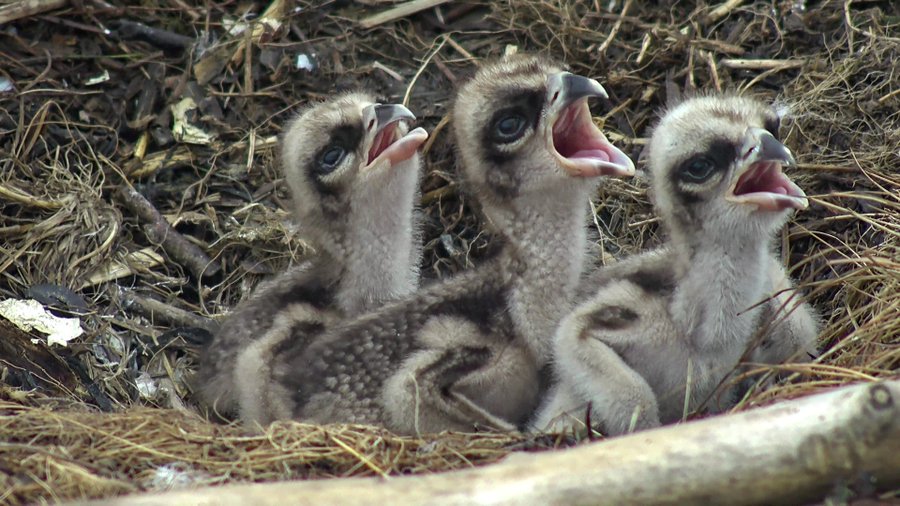 There's lots to love about grebes, but perhaps one of our favourite things is how they carry their tiny chicks around on their backs. The Slavonian grebe is no exception – adorable!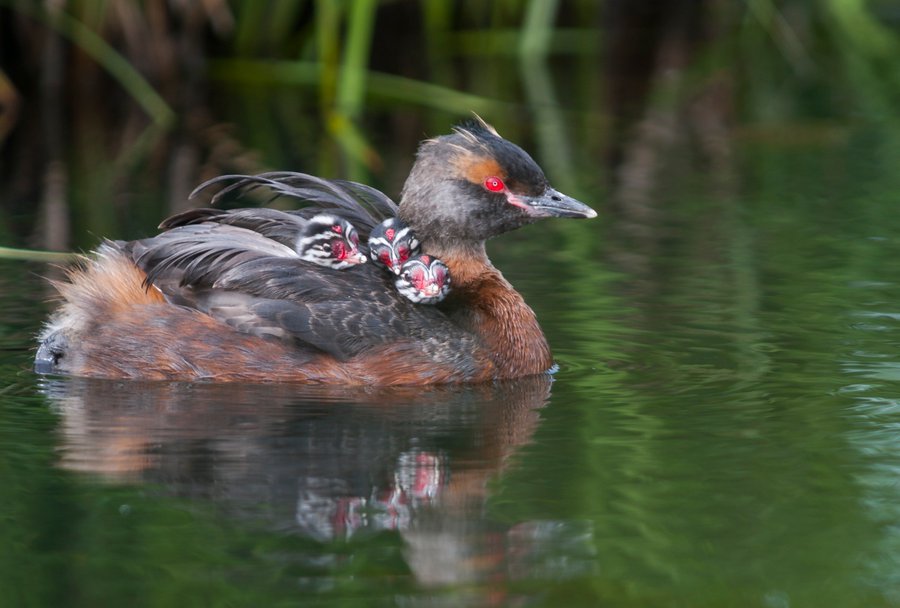 Albino panda caught on camera in China in world first
Incredibly rare animal is photographed by camera trap in the forests of Sichuan province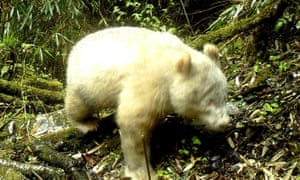 A nature reserve in China has captured what is believed to be the world's first image of an albino panda.

The Wolong national nature reserve in the south-western province of Sichuan released a photo taken in April of an all-white giant panda in the wild, crossing through a forest.

Scientists later determined the animal's appearance – its all–white body and reddish eyes – were caused by albinism, a rare genetic condition in which there is a total or partial lack of the skin pigment melanin.

In a statement, the reserve said the panda appeared "physically strong, with a steady gait", evidence that the condition had not affected the animal's normal functioning.
Read the full article from The Guardian here.
Bumblebees affected by 2018 extreme UK weather, experts say
Hot summer favoured some rare bees but the spring freeze led to a poor year for 24 species
Last year's weather extremes, from snowstorms to drought, led to a tough year for many of the UK's bumblebees, conservationists have said.

But several rare species which emerge late and love hot conditions had a very good year, a report from the Bumblebee Conservation Trust reveals.

Data collected by volunteers through the spring and summer showed that freezing conditions late February and early March, as the country was hit by the "beast from the east", delayed the start of the 2018 bumblebee season.

Most of the 24 species of UK bumblebee got off to a slow start and only reached normal numbers in July. Experts said that suggested the queen bees were late out of hibernation and slow to produce large numbers of workers.

The hot, dry, summer caused further problems for the insects, with many species declining more quickly than normal as the year progressed and the heatwave wilted and parched flowers, reducing the amount of food for them.
Read the full article from The Guardian here.
Don't kill moles, warns former catcher Marc Hamer at Hay festival
Author says that despite animals' tendency to dig up lawns, they should be left alone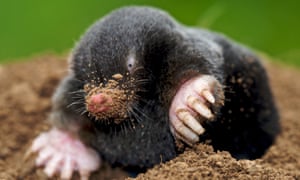 Moles are antisocial, horribly violent, terrible parents and could not care less about your garden, but a former mole catcher has called on people to leave the creatures alone.

Marc Hamer was once the only mole catcher in south Wales and for years killed them professionally and, he stressed, humanely.

But he no longer kills them and nor should they be killed, he told Hay festival. "Moles used to be trapped in their tens of thousands; there have been mole catchers around since Roman times, but these days they are not caught so much so the population is absolutely astonishing.

"But it doesn't matter that it's astonishing, let them carry on with their lives, we don't need to catch them."

If moles are digging up your lawn then grow a wildflower meadow, he said.

Having said that, "they are horribly vicious", he admitted. "If you pick one up, it will hiss and snarl; they are incredibly violent creatures. They don't even like each other very much."
Read the full article from The Guardian here.
Climate crisis may be a factor in tufted puffins die-off, study says
Researchers believe 3,150 to 8,500 birds starved in Bering Sea due to loss of prey species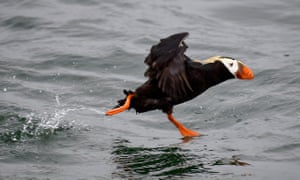 The death of thousands of tufted puffins in the Bering Sea may have been partly caused by the climate breakdown, according to a study.

Between 3,150 and 8,500 seabirds died over a four-month period from October 2016, with hundreds of severely emaciated carcasses washed up on the beaches of the Pribilofs Islands in the southern Bering Sea, 300 miles (480km) west of the Alaskan mainland.

Researchers believe the birds died of starvation partly caused by a loss of energy-rich prey species, which was triggered by increased sea and atmospheric temperatures, as well as reductions in winter sea ice recorded since 2014.

Tufted puffins breeding in the Bering Sea feed on fish and other marine invertebrates, which in turn feed on plankton. The loss of nutritious prey species caused by the climate crisis is also affecting populations of the Atlantic puffin around Britain and Iceland.

Researchers in the journal Plos One documented the Bering Sea "wreck", or mass die-off, with the help of a citizen science programme in which tribal and community members on St Paul Island recovered more than 350 carcasses of adult birds in the process of moulting, a vulnerable moment in the bird's lifecycle when they require plentiful food.

According to the study, by Timothy Jones of the citizen science Coasst programme, at the University of Washington, and Lauren Divine, from the Aleut community of St Paul Island's ecosystem conservation office, puffins typically made up fewer than 1% of recovered carcasses in the region in previous years. In this die-off, 87% of carcasses were puffins, with the remainder being the crested auklet, another North American seabird.
Read the full article from The Guardian here.
BTO Garden BirdWatch – @BTO_GBW
We are so excited to share with you the new Gardenwatch survey! It is easy to take part, and your data will contribute to a huge citizen science dataset. To get started with the survey, visit
bto.org/gardenwatch
!
#Springwatch
#Gardenwatch

American Bird Conservancy – @ABCbirds
Many migratory birds are on the move at night, navigating in the dark. That's right: when you're in bed napping, their wings are flapping. Find out why — and see more fascinating bird migration facts:
bit.ly/2XcOlAk

Butterfly Conservation – @savebutterflies
The UK's moths are battling an unfair reputation.
#MothsMatter
Around three quarters of the UK population (74%) have some negative opinion of moths, with many people believing the majority eat clothes and are pests, a study has revealed.
butrfli.es/MothsBattleUnf…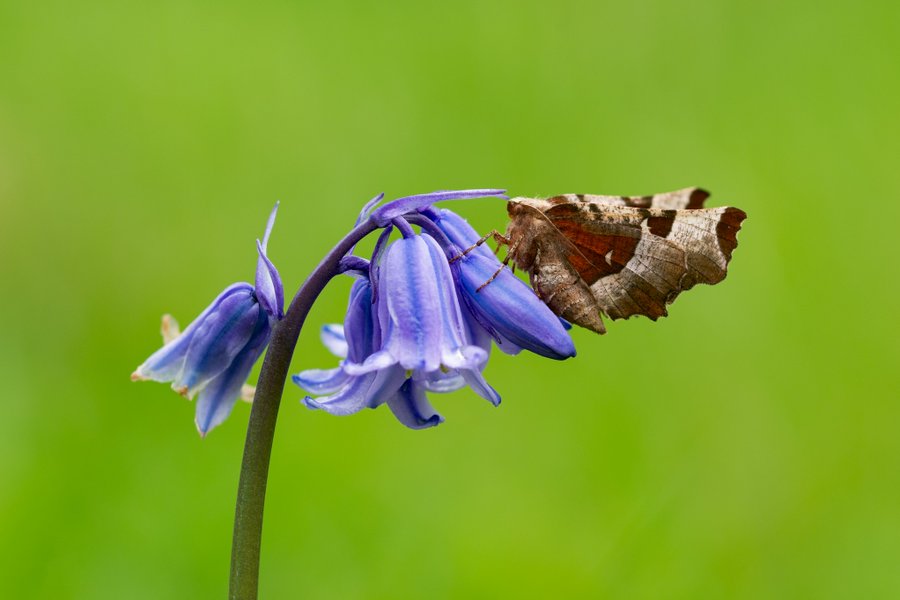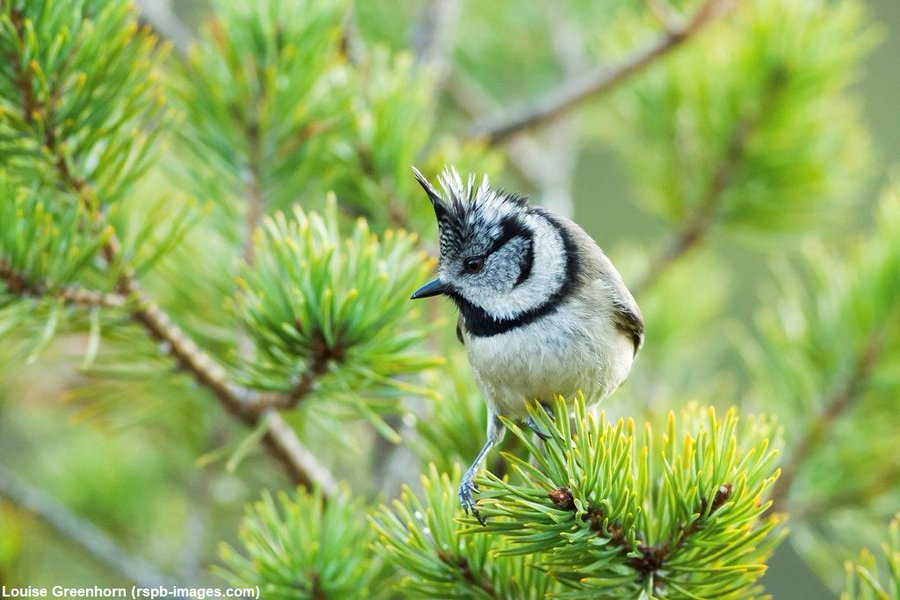 RSPB Scotland – @RSPBScotland
There is absolutely no doubt that capercaillie are an incredibly special species and an icon of our beautiful ancient pine forests. That's why it's so important to respect them and protect them
bit.ly/2W7cFr0
#Springwatch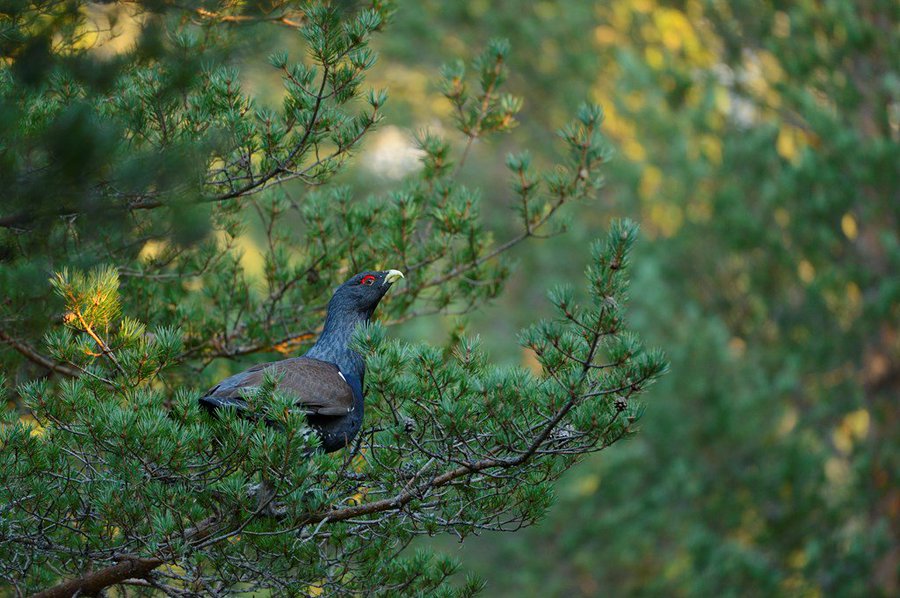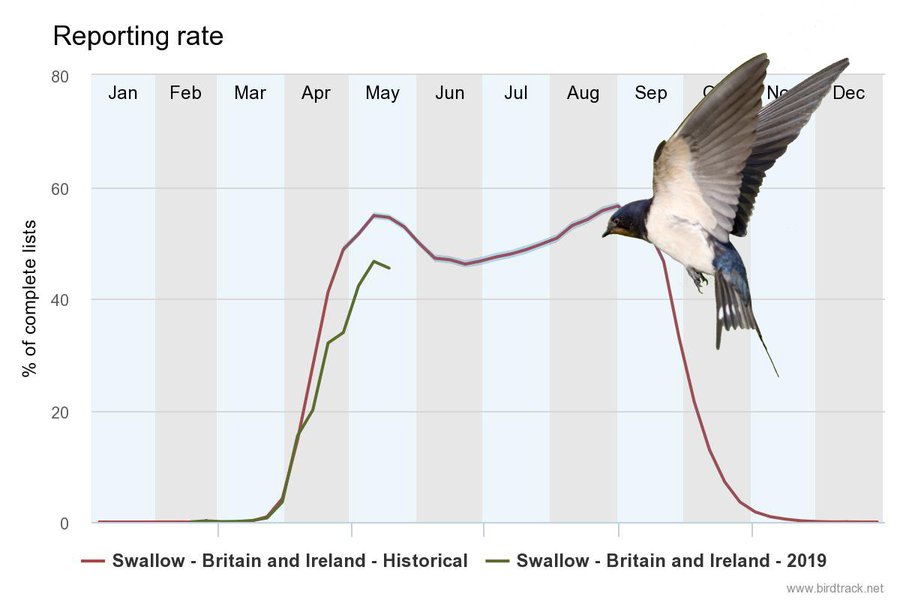 Audubon Society – @audubonsociety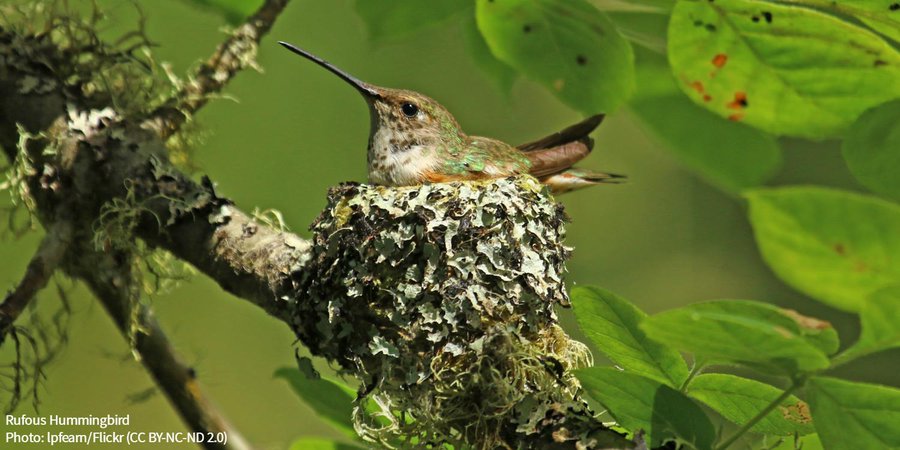 The oldest ringed Pied Wagtail was 11 years, 3 months and 21 days old! These little birds rely on insects for the majority of their diet. Learn more about Pied Wagtails at
bit.ly/PWagtail
.
#Springwatch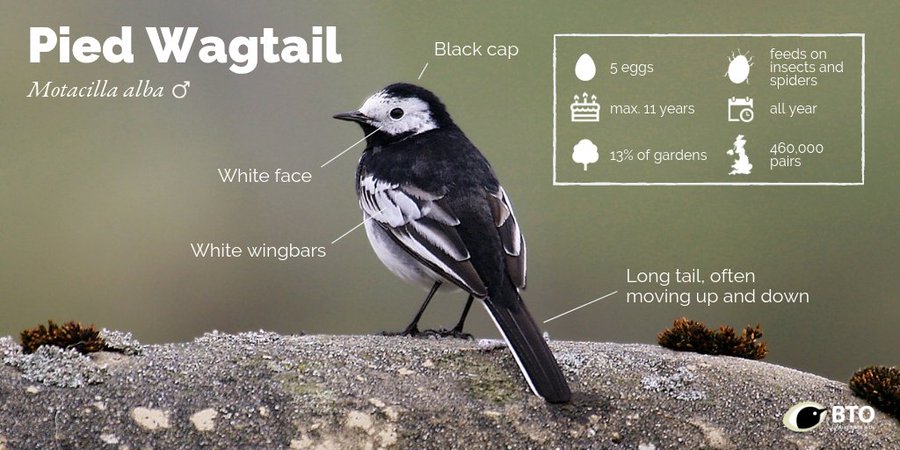 Audubon Society – @audubonsociety
It can be tempting to interfere with cowbird eggs in host nests. But there are many reasons—legal and behavioral—to leave them alone.
ow.ly/Y2S630knqsA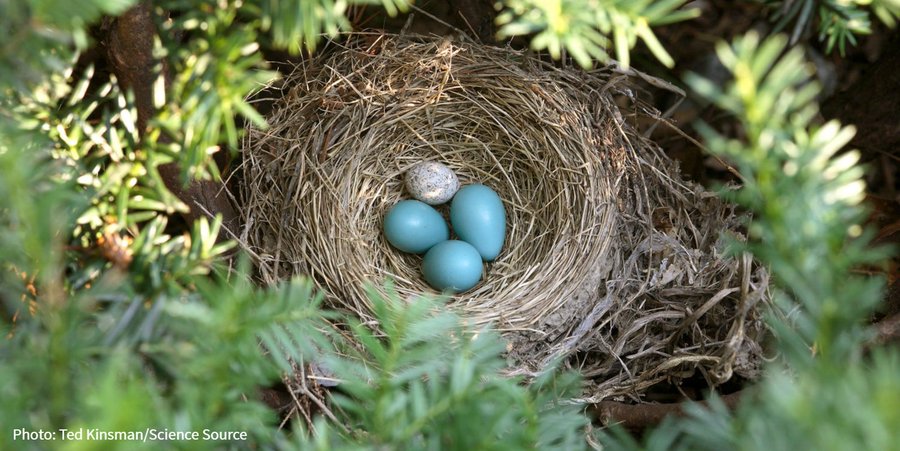 Brigit Strawbridge Howard – @B_Strawbridge
Of the world's 20,000+
#bee
species, 500 are meliponines. These bees are highly social & make honey, but are 'stingless'. Apparantly the Australian stingless bees, Tetragonula carbonaria, rear their young in spiral-shaped towers. Wow!
livescience.com/61492-spiral-b…
Photo by Tim Heard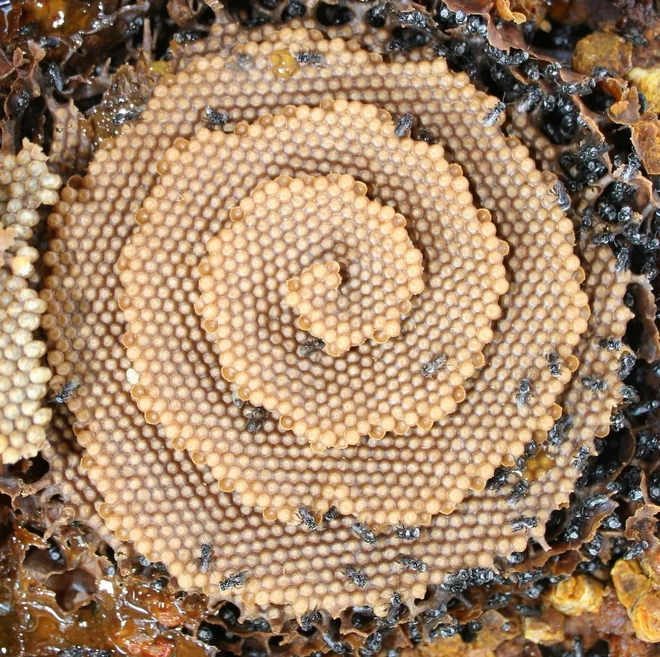 Gardeners' World Mag – @GWmag
The Donkeys Matter Garden designed by Annie Prebensen and Christina Williams is winner of the BBC RHS People's Choice Award in the Artisan Garden category at this year's RHS Chelsea Flower Show. Many congratulations!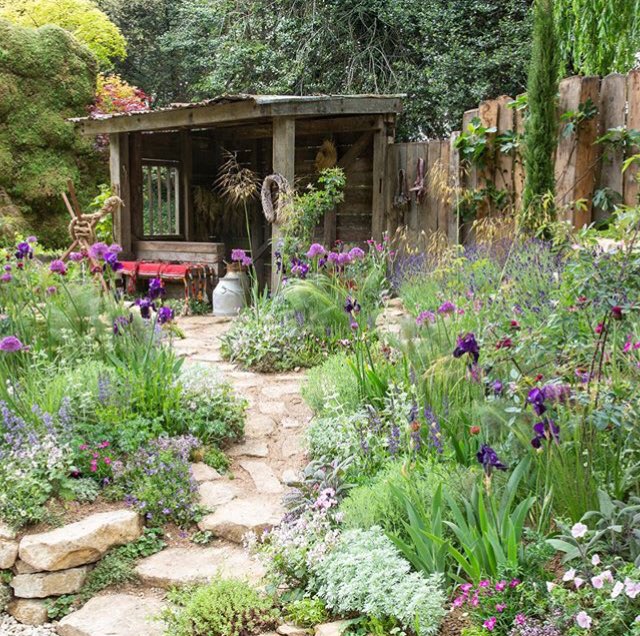 Kew Gardens – @kewgardens
Did you know…? The centre of Rhododendron diversity is on the border region between China, India, Myanmar, Laos and Vietnam. This has historically been difficult to access, but Kew (alongside
) has recently made major Rhododendron collections there.

New project tackles illegal trade in vulture body parts
Across Africa, vultures are being captured and their body parts traded for belief-based use such as traditional medicine. This is putting additional pressure on a group of birds already threatened with extinction. Now, the Nigerian Conservation Foundation is tackling this complex issue head-on.
In Nigeria and across Africa, vultures are being killed so that their body parts can be used for various belief-based practices, including traditional medicine. This is a severe threat for a group of birds already beleaguered by poisoning and habitat loss.
But on the 8th of May, scientists, officials and community members gathered at Lekki Conservation Centre in Lagos, Nigeria, to launch an exciting new project to combat this threat. The title: "Combatting the West African illegal trade in threatened vultures and their parts for belief-based use." Developed by the Nigerian Conservation Foundation (NCF) in partnership with BirdLife Africa and funded by the United States Fish and Wildlife Service (USFWS), this two-year project aims to tackle this complex issue at its source.
The event was attended by a series of Celebrity Vulture Ambassadors including famous musicians such as Peter Uduak, popularly known as Tito Da Fire, movie producers and actors like voice-over artist and on-air personality Seyi Asurf, producer Tope Alake and actor Mallam Shehu Kano. These ambassadors aim to raise public awareness and change minds throughout the project.
Dr Muhtari Aminu-Kano, Director-General of NCF, spoke passionately in his welcoming address, confirming that vultures are being "actively harvested" in Nigeria and across Africa for various belief-based reasons, and highlighting NCF's work so far. This work includes raising awareness among traditional medicine practitioners of the herbal alternatives to vulture parts, as well as seeking collaboration with security agencies on law enforcement.
"Vultures are very important: they are our unpaid sanitary inspectors," Dr Aminu-Kano said. "Some people call them garbage collectors, but they are beyond just collectors: they actually clean up the environment and prevent us from catching deadly diseases. They prevent the proliferation of pests that would otherwise feed on the carcasses. If vultures go extinct then we are in trouble."
Dr. Beckie Garbett, Vulture Conservation Manager for Birdlife International Africa, announced ambitious plans to reduce illegal wildlife trade in Nigeria by 20% by 2021. Illegal wildlife trade has become the highest criminal revenue generator after the illicit drug trade.
Read the full article from BirdLife International here.
BBO Wildlife Trust – @BBOWT
Help your garden birds in the warm weather by keeping the bird bath topped up. Birds need water to drink & keep feathers in good condition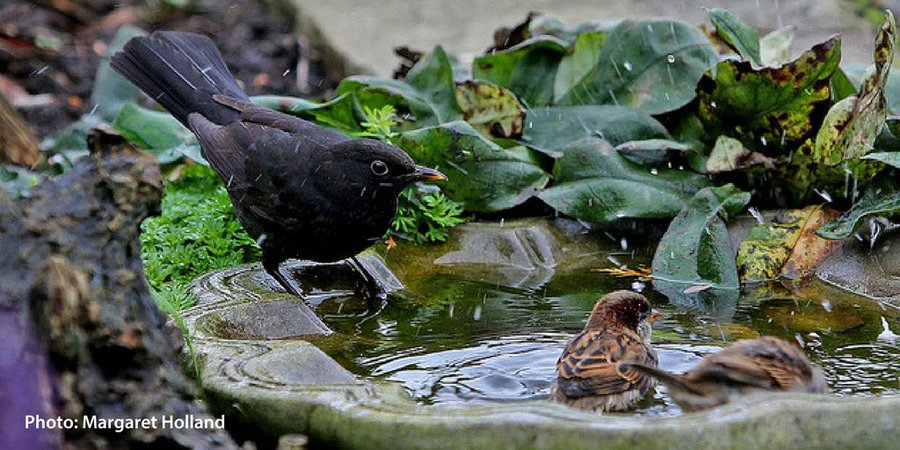 Rare continental herons set to nest at
this summer:
Continental herons set to nest at Burton Mere Wetlands
The RSPB has revealed that three rare species are showing signs of breeding at its Cheshire reserve this spring.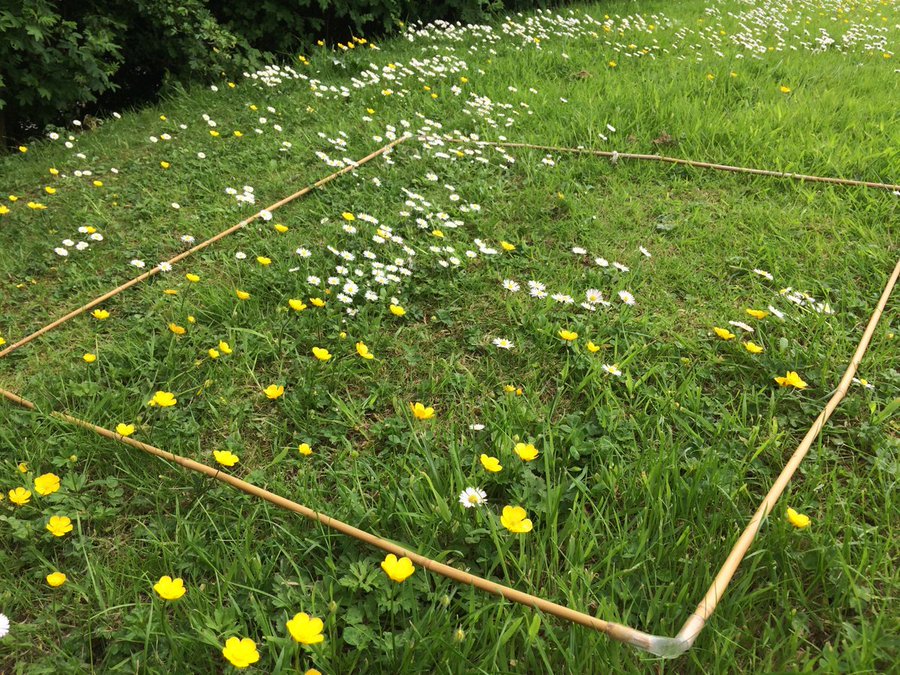 Audubon Society – @audubonsociety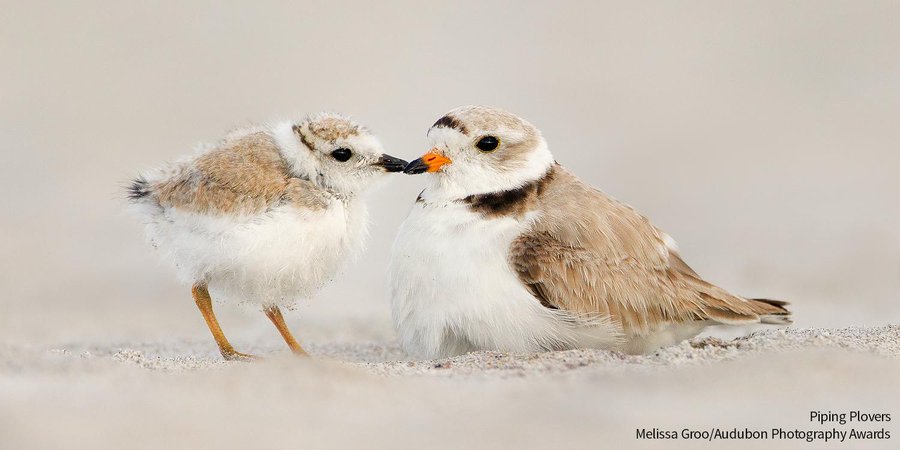 Audubon Society – @audubonsociety
After a family of Piping Plovers were forced to nest in a parking lot, a Massachusetts city has made its beach safer for shorebirds:
ow.ly/DY7J30oOrV0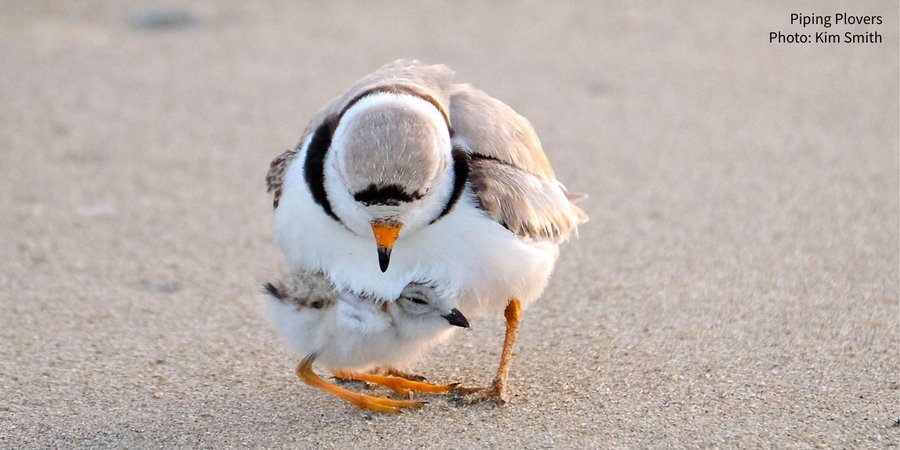 Trevor the botanist – @DrTrevorDines
These are the 24 species we're asking people to count in
#EveryFlowerCounts
this
#BankHolidayWeekend
, but you can add any others you find to the results page on the website. Happy counting
bit.ly/EveryFlowerCou…

Audubon Society – @audubonsociety
Ready to start growing bird-friendly plants? Here's some expert advice on purchasing the right
#PlantsForBirds
for your home.
ow.ly/QAXV30oNSg2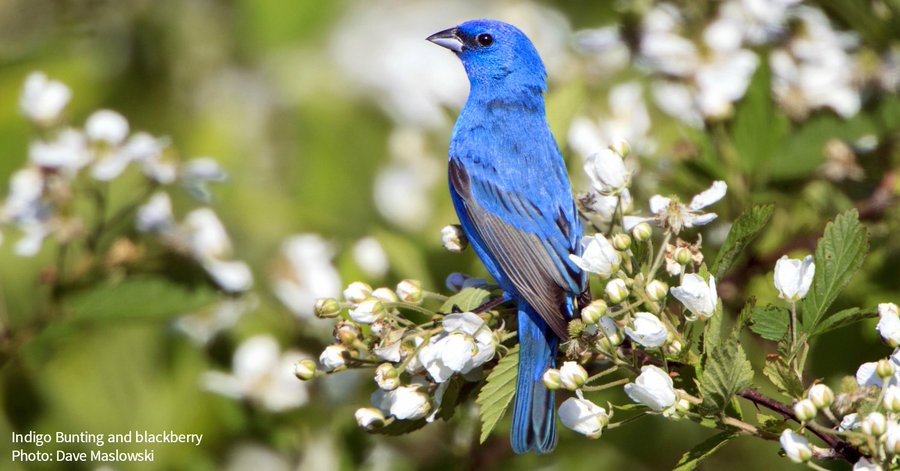 US to strafe crucial nesting area for 3m birds with poison to eradicate mice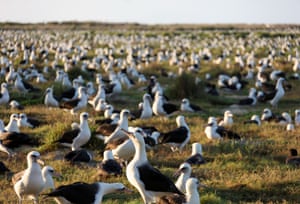 Midway Atoll in the Pacific Ocean was the scene of a crucial naval battle in the second world war. It is now set for a very different sort of conflict – a bombing campaign to rid the area of mice.

The US government is moving ahead with a plan to strafe Midway with poison aimed at eradicating mice that are on a deadly rampage through one of the world's most important sites for seabirds.

The three low-lying islands, fringing coral reefs and lagoons that make up the Midway Atoll refuge, located about 1,200 miles north-west of Honolulu, cover an area only slightly larger than New York City's Central Park but are a crucial nesting area for around 3 million birds, including albatrosses and terns.

Over 70% of the world's Laysan albatross are found on Midway including Wisdom, a 68-year-old creature believed to be the world's oldest known wild bird. This year Wisdom hatched her 37th chick.
Read the full article from The Guardian here.

   Garden Design Mag – @GardenDesignMag
Let us help you grow beautiful, healthy
#peonies
in your
#garden
with our in-depth peony guide:
ow.ly/eew750un6A0
'Sarah Bernhardt' is a late-blooming herbaceous
#peony
in Zones 3-8. Makes for a great cut
#flower
and is blooming now! Photo by Willard & May
#bloomingnow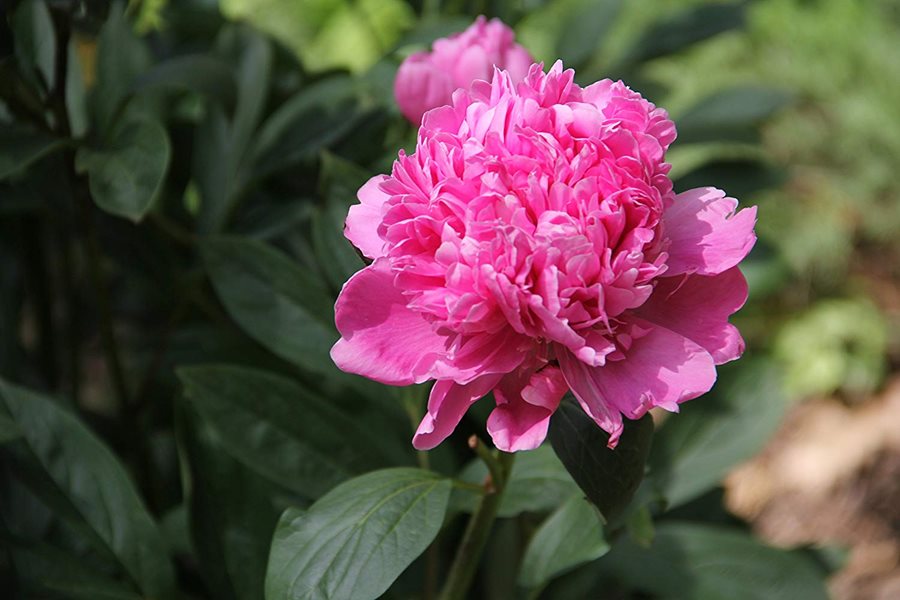 Why wildflowers matter
Why is Grow Wild so worked up about wildflowers? And UK native ones at that. Here we try to explain what makes them so important.
Why are wildflowers so special?
Wildflowers and wildflower-rich habitats support insects and other wildlife.
In the UK, we need a wide range of wildflowers to provide pollinators (bees and other insects that pollinate plants) with local food sources across the seasons – including times when crops aren't producing flowers.
Many of our favourite fruits, vegetables and nuts rely on insect pollination. For example, in the UK strawberries, raspberries, cherries and apples need to be pollinated by insects to get a good crop.
Currently, the insects do this job for free! But if the UK doesn't have a large enough insect population we may need to develop artificial pollination methods, which takes a lot of time and is expensive.
As many gardeners know, insects and other animals can also help in the fight against crop pests (animals and insects that damage crops and plants). This means that farmers may have to rely even more heavily on pesticides if these 'good' animals and insects can't help.
Wildflowers also contribute to scientific and medical research. Some UK native wildflowers contain compounds which can be used in drugs to treat diseases. For example, foxgloves (Digitalis purpurea) contain chemicals used to treat heart conditions. If we were to lose wildflower species, we could lose potential new medicines.
Just as importantly, perhaps, wildflowers are beautiful and provide us with habitats that buzz with life.
There are also strong cultural bonds that exist with recognisable species such as poppies, which remind us of lives lost in world wars, or of dandelions which may remind us of childhood summers.
How do wildflowers help the environment?
Wildflowers provide lots of things that insects need: food in the form of leaves, nectar and pollen, also shelter and places to breed. In return, insects pollinate the wildflowers, enabling them to develop seeds and spread to grow in other places.
The insects themselves are eaten by birds, bats, amphibians, reptiles and small mammals, all of whom contribute to the cycle of life.
During winter when there is less food available, wildflower seeds can also be an important food source for birds and small mammals.
Wildflowers can also be really helpful to keep soil healthy. When wildflowers become established and spread their roots, they stabilise the surrounding soil.
This means that when there is a lot of rainfall, or irrigation in fields used to grow crops, soil particles and nutrients stored in the ground stick around and the soil stays healthy. This is especially important on hillsides, where sloping ground is easily washed away if there aren't root systems to hold the soil in place.
Without plants like wildflowers that stabilise the soil, nutrients can get washed away into nearby water systems. This causes a problem called 'eutrophication', where algae spread and can make the water toxic to marine animals.
What is the difference between UK native wildflowers and other kinds of wildflowers?
A UK native wildflower species is one which is naturally found in the UK, rather than a species which has been introduced from somewhere else, usually by humans.
When the glaciers melted after the last ice age – around 10,000 years ago – these are the species that recolonised the land. However it can be difficult to determine whether a species is truly 'native'.
Once a species has developed a self-sustaining population, that is once it can continue to grow and reproduce without help, it is considered 'naturalised'.
Any species that was brought into the UK before 1500 AD (around the time Henry the Eighth became King of England) and has become naturalised is called an archaeophyte.
Any species naturalised after 1500 AD is called a neophyte. And any species that is non-naturalised, or 'alien' is called a casual species.
It's not always obvious if a wildflower is native or non-native by looking at it. But by knowing the name of the species, it's possible to look up its native distribution (the geographical area in which it is native).
But what's so great about native wildflowers?
Native wildflowers have grown and evolved for hundreds, sometimes thousands, of years here in the climate and environment of the UK.
This means that they have evolved alongside other native wildlife and organisms, often benefiting each other.
For example, many native wildflowers have flower shapes, sizes, colours and the time when they bloom that are attractive to UK pollinators. Some insects, such as some bumblebee species, are very picky about where they get their food and need certain UK native wildflower species to survive.
Native wildflower species have also adapted to environmental conditions here in the UK, so they can be easier to care for than non-natives.
What is wrong with non-native wildflowers?
There is nothing 'wrong' with non-native wildflowers, but they can have a negative impact on the native wildflowers that are already growing here.
For example, if new species bring diseases, or are competitive for resources like water, space or pollination by insects, the native species can suffer.
Non-native species can also be very difficult to remove once they have developed self-sustaining populations. Therefore, if they are allowed to grow and spread, they can out-compete native plants and threaten local wildflower populations.
Non-native species can 'hybridise' (cross-breed) with natives, which over time can dilute the adaptations that natives species have evolved, losing the benefits that a native species provides.
This is the case with the UK native bluebell (Hyacinthoides non-scripta) and the introduced Spanish bluebell (Hyacinthoides hispanica). It is now rare to find areas where only the UK native species of bluebell exists.
What is the difference between UK native wildflowers and weeds?
Weeds are just plants that are in the wrong place! Invasive, or problematic, weeds are plants that spread quickly and compete with the plants you are trying to grow.
Find out more about weeds from our What is a Weed Anyway? campaign
A lot of UK native wildflowers aren't competitive enough to be considered problematic weeds, as other species tend to be the first to take over.
That said, there are some native wildflower 'weeds'. For example, many consider the UK native dandelion (Taraxacum officinale) to be a weed, since their plants spread quickly and can be difficult to remove.
However, dandelion flowers are an important source of food for bees and other pollinators early in the season, as they are one of the earlier-flowering species. So perhaps we should not judge them too harshly!
Many wildflowers grow in crops (known as 'arable' wildflowers or 'cornfield annuals') are considered to be weeds because they can reduce crop yields and their seeds can contaminate harvests.
However, modern seed cleaning techniques and chemical herbicides have almost wiped out many arable wildflower species, such as corn buttercup and red hemp-nettle. On farmland, wildflowers are now mostly confined to field margins or dedicated wildflower areas.
So how can I help UK native wildflowers?
First of all, help us spread the word about why they're important! Share this page with your friends and followers. Pick your favourite fact and share it with a stranger.
Large wildflower meadows of UK native species are the best thing for supporting insects and animals, however it is clearly unrealistic to create these in urban areas!
Some pollinators can't travel too far to find food so it's really important that there are food sources and refuges dotted around for them to visit. This is especially important in urban areas where the environment is often grey, with few sources of pollen and nectar. It really is a case of every little helps.
Green spaces in urban areas can also help our health and wellbeing, so growing wildflowers in small spaces can also benefit us, as individuals and as a community.
Extracted from Grow Wild UK.
Seven-mile 'bee corridor' coming to London to boost declining population
A seven-mile "bee corridor" of vibrant wildflowers is being planted to encourage the insect's population in London.
The pathway for bees will be formed of 22 meadows sown through parks and green spaces in the north west of the capital.

These will be in place in time for summer according to Brent council, which says it hopes the move will halt the decline in biodiversity in the borough.

A recent study showed a massive decline in pollinating insect numbers in the UK since the 1980s, with the decline of wildflowers attributed as one factor behind this.

The corridor will be seven miles long (Brent Council)

The flowers will not only benefit bees but can also support other insects as well as species such as butterflies, dragonflies and moths.

Councillor Krupa Sheth, who is Brent Council's lead member for environment, said: "Bees and other insects are so important for pollinating the crops that provide the food that we eat. We must do all we can to help them to thrive."

While Kelly Eaton, public Realm Policy, said: "We wanted to do our bit to boost biodiversity.

"The Parks team curated the mix of wildflowers with bees and other insects in mind, choosing varieties that would attract these pollinators."

Krupa

Sheth

sowing seeds for the corridor, which is being prepared for summer (Brent Council)

Worldwide bee numbers have been on the decline in recent years and scientists blame a range of factors.

These include insecticides called neonicotinoids, parasites, disease, climate change and lack of a diverse food supply.

Bees are critical pollinators and food making up about a third of the human diet is from plants that are pollinated by insects.
Downloaded from the Evening Standard
here
.

Gardeners' World Mag – @GWmag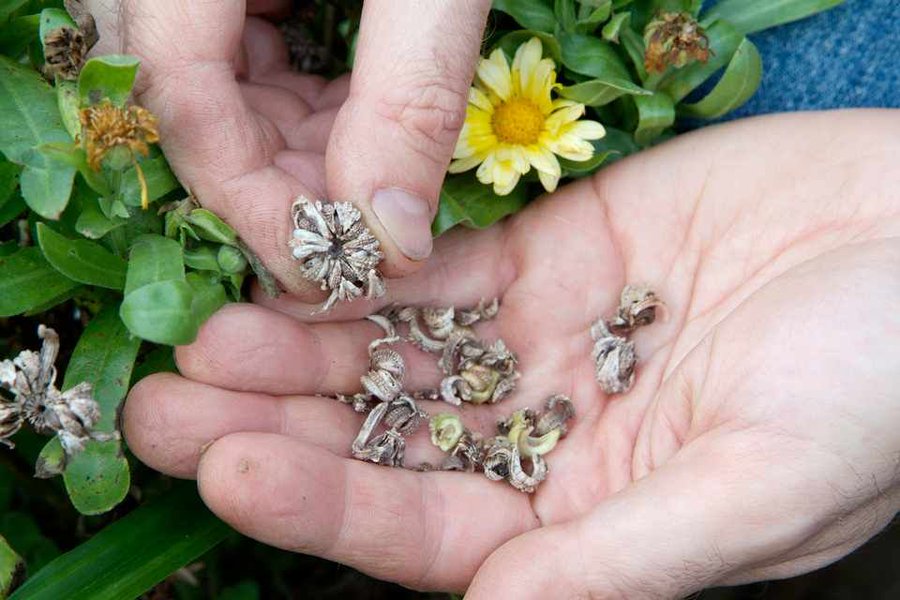 Thousands of HS2 newly planted trees died in drought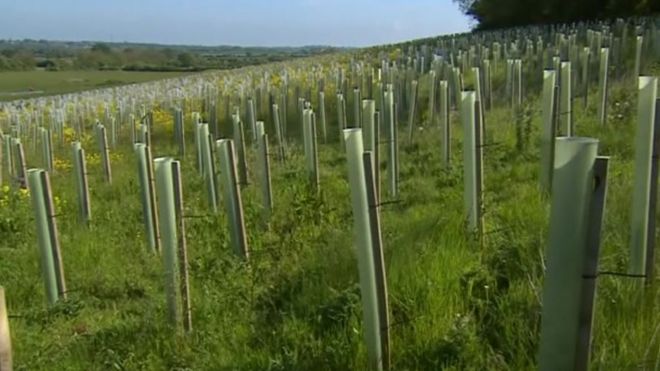 Thousands of trees planted along the High Speed Rail 2 (HS2) route will have to be replaced after saplings were not watered in last summer's drought.

Up to 350,000 saplings have so far been planted near the £56bn train line, but two Warwickshire farmers think up to 80% on their land have died.

HS2 said replacing the dead trees was more "cost effective" than watering them.

Campaign groups branded it an "environmental disaster."

HS2 said the trees died because of last year's hottest summer on record, and it planned to replant them later this year.

A total of seven million new trees – a mix of oak, hazel, dogwood and holly – are being planted to compensate for the loss of woodland as part of the HS2 programme.
Read the full article from the BBC
here
.
National biodiversity data centre seeks to turn tide of wildlife decline
Biodiversity is more than a concept – it's a revelation of what the world could look like
The Green-Veined White butterfly, now in moderate decline in Ireland. Photograph: Dr Liam Lysaght.
Most people walking alongside the restored pond on the Castletown estate in Co Kildare would barely notice the tiny purple wildflower beneath their feet, but for butterfly recorder Pat Bell it provides an important clue to what we might see next.

"It's a cuckoo flower, also known as ladysmock or cardamine," he says, bending down to examine it more closely. "The Orange Tip butterfly lays its eggs on the flowers. Butterflies are quite fussy. The Common Blue only lays its eggs on bird's-foot trefoil."

It's early in the season, so there are no eggs yet. But a cloudless blue sky and a temperature of 17 degrees means it's a good day to spot butterflies, and soon we see an Orange Tip fluttering over a stretch of meadow. It's a butterfly that's easy for a novice recorder to spot: it's white with an orange tip. On a mud beach on the Liffey nearby, we see a small white butterfly, its delicate wings streaked with green – a Green -Veined White. It's "puddling", Bell explains, taking in minerals from the mud. Two Peacock butterflies rise up from a warm rock where these cold-blooded creatures have been taking in heat to kick-start their day.

This is the first of five monitoring walks that Bell will do on the Castletown estate this summer, as part of his contribution to the National Biodiversity Data Centre's Butterfly Atlas Project. He also does a regular walk every week along the Royal Canal between April and September. Bell is one of several thousand citizen scientists helping the centre to monitor Ireland's wildlife.

Butterflies aren't just beautiful – they're a significant food source for other animals, including birds, as well as important indicators of habitat loss, soil enrichment and climate change. Since 1990, warmth-loving butterflies have shifted northwards across Europe by 114km, and butterfly populations have declined by 30 per cent.
Read the full article from The Irish Times
here
.

   Graham Appleton – @GrahamFAppleton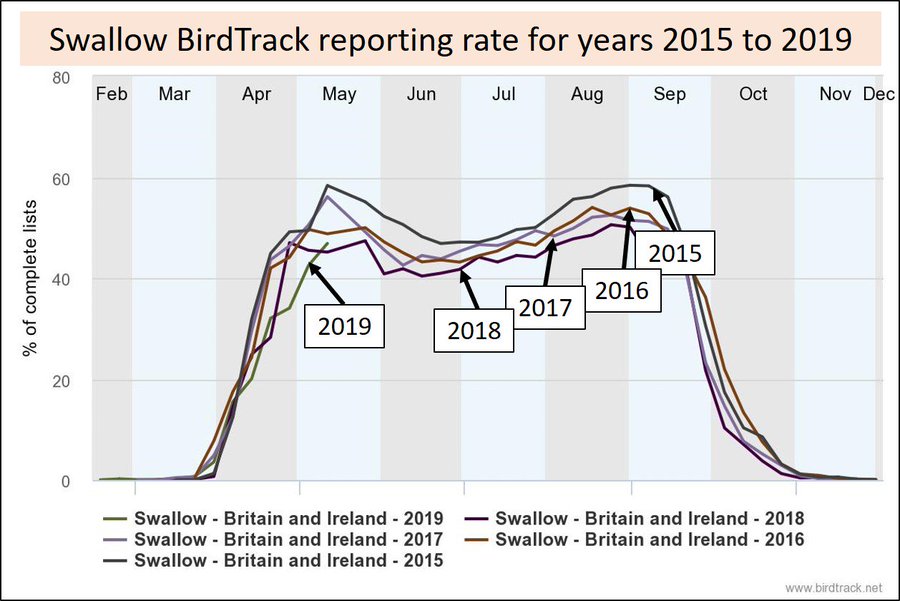 Ireland's biodiversity needs intensive care
Earth's organs are showing signs of failure and the prognosis could not be more serious
A million animal and plant species are threatened with extinction – more than at any other time in human history
Read the full article from The Irish Times
here
.
British spring wildlife in pictures
About the photographers
Young Wildlife Photographers UK is an exciting project unveiling wildlife and nature photography and stories to a broader audience. Social networking is our tool to expose young talent and the next generation of British wildlife photographers.
This project isn't just about photography but also to show that young people are still keen to be in touch with nature and are eager to conserve and protect it.
The project aims to reveal compelling and striking photography of the natural world in the eyes of young people, to share inspirational stories and powerful images that uncover nature or address a strong conservation issue.
To view the images as a slideshow, click on the arrows in the top right hand corner of the photos below.
Downloaded from DiscoverWildlife
Great places to see wildlife in the UK: readers' travel tips
Wildlife can thrive in city centres, as well as in reserves, wild moors and remote islands; you just need to know what to look out for, say our tipsters
Winning tip: Rainham, Essex
Cuckoos, kingfishers, water voles, marsh harriers, seals and fantastic views from the coffee shop: inside the M25! Take a bow, Rainham RSPB reserve. A two-mile walk around the reserve (which is only a 20-minute stroll from Purfleet station) yields rich rewards, and even spectacular views of Eurostar trains. Spring is particularly noisy, with warblers of all sorts, and winter, with large flocks of lapwings and a gazillion ducks, is spectacular. There are also rare bearded tits, comfortable hides, simple walking, kids' events and a great coffee shop with a small playground. The Thames views are wonderful: the sun filling the cafeteria, which has huge windows over the reserve and the river with basking seals, makes one forget the nearby big smoke.
•rspb.org.uk
Dan
Peak District, near Oldham, Greater Manchester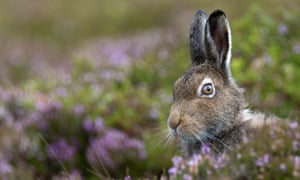 Dove Stone Reservoir on the edge of the Peak District is easily accessible from Manchester including by train (nearby Greenfield station is on the Huddersfield-Manchester Piccadilly line). A gentle 2½-mile loop around the reservoir makes for a delightful amble, with offshoots offering additional paths to extend your day out, such as a 1½-mile trail that leads up through the hills to Chew Reservoir. Bring a picnic, pop yourself down at one of the tables dotted around the tree-lined way, and keep an eye and an ear out for some fabulous birds at this RSPB protected reserve – look out for ravens, curlew, golden plover and peregrines. On the moors, mountain hares can be seen. It's free to visit..
• rspb.org.uk
Megan R
See all the great places to see wildlife in the UK listed in The Guardian's article here.

  Little Green Space

From bughotels to hedgehog homes to toad abodes, some ideas for getting the kids out into the garden to create havens for mammals, insects and amphibians:
bit.ly/2gBqHdd
#nature
#wildlife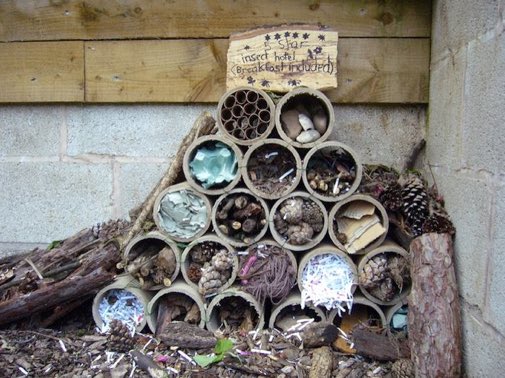 The Wildlife Trust for Beds, Cambs & Northants – @wildlifebcn
Celebrate
#wasps
(yes, wasps!) in all their beautiful glory this spring. They are an essential part of the ecosystem – and you can learn how to tell the different species apart by their faces. Lord of the Stings:
ow.ly/UUBz50ule79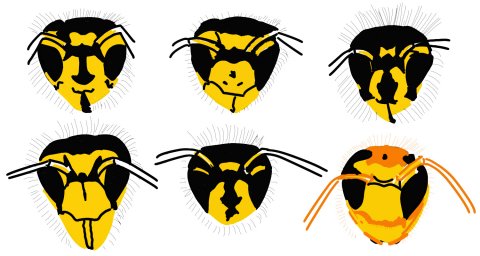 BOU – @IBIS_journal
ANNOUNCING
has moved to double-blind peer-review. We know there are pros and cons with any review system, but we feel that moving to double-blind is a step towards minimising the bias in the peer-review process within our #ornithology community.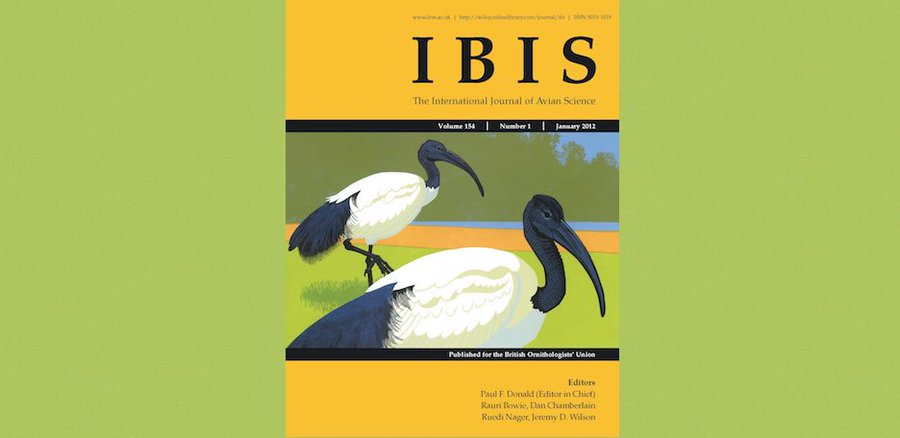 Brigit Strawbridge Howard – @B_Strawbridge
Hi there! My name is Borage. I'm easy to grow from seed, have a long flowering season & refill with nectar every few minutes. I'm not fussy about what kind of soil you plant me in, & when I come to the end of my flowering season I self seed. Bees & other
#pollinators
love me 🙂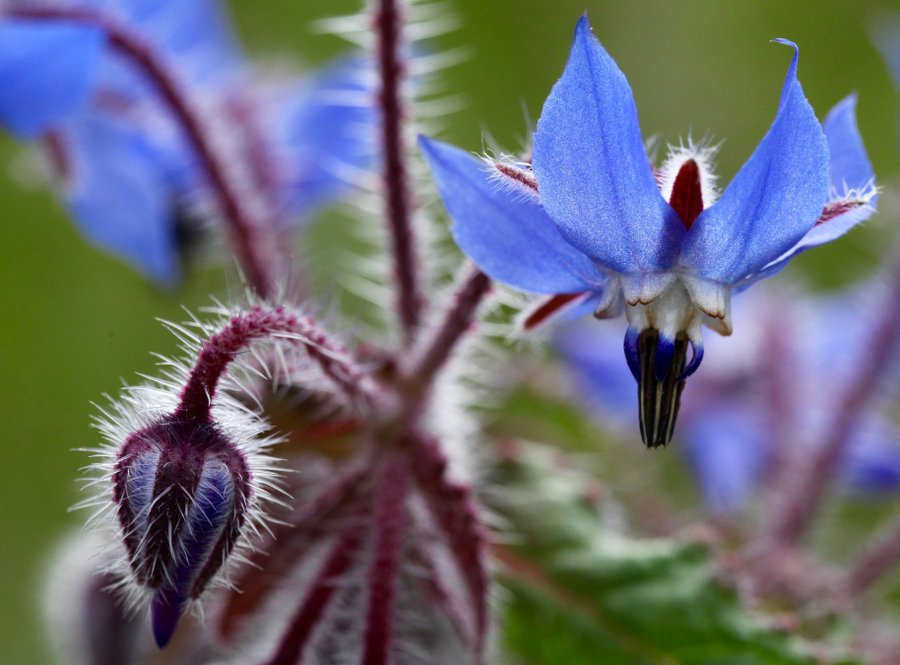 Value farmers if you want to save bees
We need new agricultural policies to encourage biodiversity, says Jean McKendree, while Morris Bradley congratulates the Guardian for changing how it talks about the climate
Letters
'If we value farmers as custodians of our land, they will respond by making it a better place for all of us, insect and human,' writes Jean McKendree. Photograph: Prakash Singh/AFP/Getty Images
Saving bees and other insects is indeed a vital goal for the world (Journal, 18 May). Farming practices do need to change and there are many innovative farmers in the UK who are working hard to improve biodiversity as they provide food for the nation.

We need to ensure that new policies encourage good practice and support farmers. Regenerative farming using diverse crop rotations, no-till planting, use of indigenous seeds and management of livestock grazing to reproduce natural landscape management can reduce or eliminate the need for pesticides and artificial fertilisers while restoring healthy soil. But the transition can take years before the farmers reap the benefits.

We must fight not only for funding set-aside land for wildlife, but for research into natural management of pests like flea beetle and black grass, valorising agricultural waste more effectively, financing training and infrastructure for farmers, and rewarding innovation.
Read the full article from The Guardian here.
Garden feeders are supporting rising numbers of urban birds
More than half of British homeowners feed birds, maintaining 133 species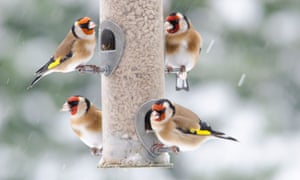 The increasingly appetising buffet provided for garden birds, from sunflower hearts to suet cakes, is supporting a rising number and greater diversity of species in Britain's urban areas, according to research.
In the 1970s, half of all birds using garden feeders belonged to just two species, the sparrow and starling, but by the 2010s the number of species making up the same proportion had tripled, with goldfinches, woodpigeons and long-tailed tits soaring in number because of the food on offer.
At least half of British homeowners feed garden birds and researchers writing in Nature Communications found they support 133 bird species – more than half of the country's species – and are reshaping urban bird populations.
Read the full article from The Guardian here.
   Wetland Bird Survey – @WeBS_UK
A reminder there is just over a week to apply for the WeBS Counter Network Organiser post here at the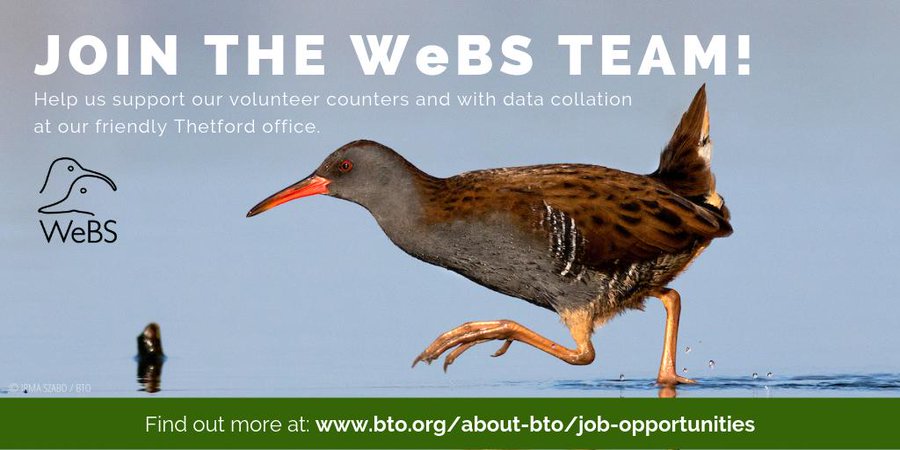 Little Green Space

Wildlife bridges and corridors can help plants and animals move between fragmented habitats. The UK really needs many more of these! (Photo from Switzerland) RT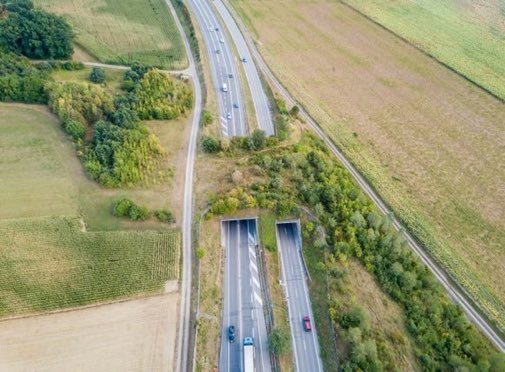 Audubon Society – @audubonsociety
Barred Owls are the most vocal owls in North America. Have you heard any of these calls in the wild?
ow.ly/zcC53097eQH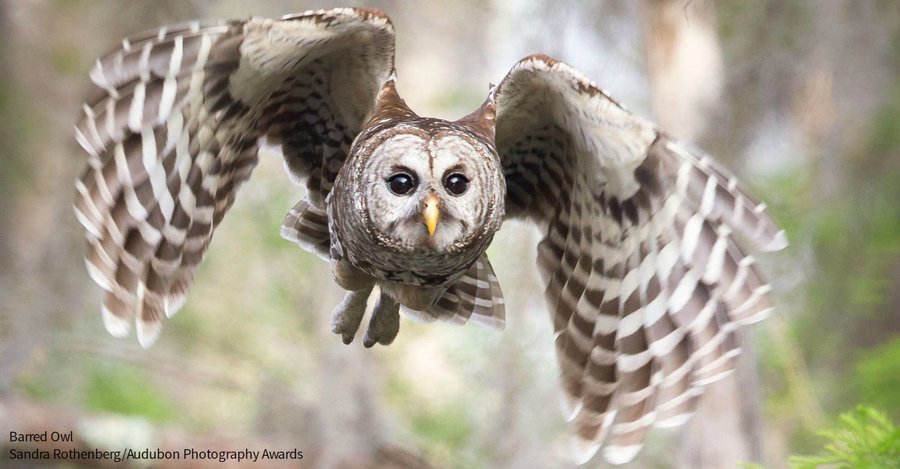 Nature's freezer may be breaking down as temperatures warm—bad news for species like the Canada Jay that store their own frozen foods.
ow.ly/hVrJ30oK4q0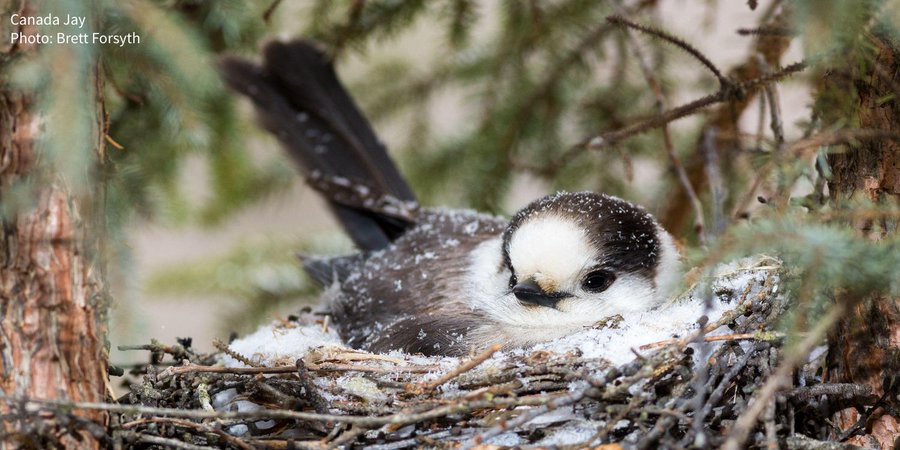 Dredger damaged Loch Carron reef secures protected status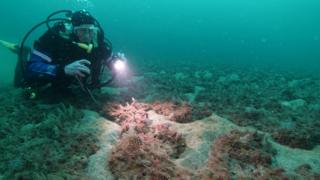 A fragile flame shell reef which was severely damaged by scallop dredging on Scotland's north west coast has been granted permanent protection.

Ministers had issued a temporary order banning mobile fishing on Loch Carron in Wester Ross after the 2017 incident.

Divers who visited the reef, which is a nursery ground for scallops, found the area had been "intensively" dredged.

But it now officially has Marine Protected Area (MPA) status which safeguards 23 sq km of the sea loch.

'Unsung heroes'

Phil Taylor, head of policy at environmental group Open Seas, described the initial devastation as a "wake-up call".

He added: "These divers are unsung heroes – by showing the damage that is being done to our seabed, they have raised huge political and public awareness of the problem.

"However, Loch Carron is just one small area, and over the past few decades the same degradation has happened elsewhere in our seas.

"We urgently need to regenerate all of our coastal seas – safeguarding seabed habitats will deliver a sustainable long term future for our rural economy and communities."

Image copyright

SNH/Scottish government

Image caption

Image copyright

Chris Rickard

Image caption

The MPA for Loch Carron, which comes into force on Sunday, means fishermen operating trawlers or dredging boats will not be able to fish.

It will mirror the area covered by existing emergency closure, with the exception of Plockton harbour where there is no evidence of a reef.

Open Seas has been calling for dredging to be banned around Scotland's coast because of the damaging impact it can have on the sea bed.

But fishing organisations have argued the move is unnecessary and that existing protections are enough.

Loch Carron is home to the world's largest-known flame shell bed with an estimate 250 million brightly-coloured molluscs.

The scallop dredger which caused the damage was not operating illegally since the area had no protected designation.

But it left the sea bed littered with broken shells and led to calls for dredging to be banned completely.
Read the full article from the BBC
here
.
IUCN Red List – @IUCNRedList
Thousands of species are at risk of extinction – find out more about them |
ow.ly/gYf550ug4gf
#EndangeredSpeciesDay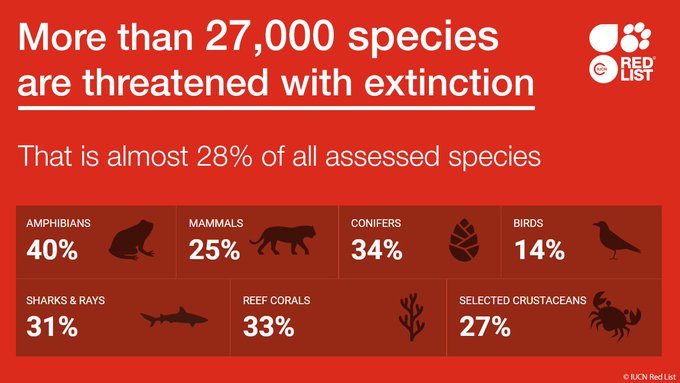 Rewilding vs climate breakdown
We face a climate emergency. 
We need the heating of the planet to be kept below 1.5C to avoid the catastrophic effects of climate breakdown.
It's no longer enough just to reduce carbon emissions. We also need to remove carbon from the atmosphere.
Nature is our greatest ally in locking carbon away and protecting our climate. Rewilding can help nature recover on a massive scale and shape a better future for people.
Report:
REWILDING & CLIMATE BREAKDOWN: HOW RESTORING NATURE CAN DECARBONISE THE UK
Our country is rich is potentially climate-breakdown-busting habitats, including peat bogs, heathland, woodland and marine ecosystems.
This new report outlines the potential for nature-based changes in our land use to reduce emissions and begin drawing carbon back out of the atmosphere.
Britain's unique role
Britain's land and seas have a unique part to play in the global effort to stop climate breakdown. 
We are potentially rich in climate breakdown-busting habitats, including:
Peatland
Healthy peat soaks up carbon as it forms over centuries. Britain has 13% of the world's peat – but 80% is damaged and needs restoration.
For every hectare, peatland absorbs the equivalent of around 3.6 tonnes of carbon dioxide per year.
Woodland
Much of our land would naturally support trees that absorb carbon – but at 13% we have some of the lowest tree cover in Europe.
For every hectare, woodland can absorb an average equivalent of around 12.8 tonnes of carbon dioxide per year.
Wetland
Mosaics of ponds, fenland and lakes can support so much wildlife, and store carbon. The return of beavers could bring back additional benefits.
For every hectare, wetlands can absorb an average equivalent of around 5.1 tonnes of carbon dioxide per year.
Marine
The seas around Britain and their hidden meadows of seagrass can draw in carbon – if we can give them real protection, not just on paper.
For every hectare, marine environments can absorb an average equivalent of around 4 tonnes of carbon dioxide per year.
Investing in nature's recovery
Investing in nature's recovery can help us hold the heating of the planet below 1.5C.
Those who manage our land and seas should be supported for the important role they play in reducing carbon.
And this doesn't need to be a choice between feeding ourselves and nature. We already have large areas of land that produce little food.
A world leader in climate solutions
Britain should become a world leader in natural climate solutions. 
We can show the way in responding to the climate emergency.
To enable nature's recovery on a massive scale and help stop climate breakdown, we are calling on the UK governments to make the political and financial commitment this deserves.
Those who manage our land and seas should be supported to come together to rewild land and seascapes that deliver carbon reductions.
Leaving it to the market alone will take too long. We also need a mandatory carbon pricing mechanism to curb emissions and help fund natural climate solutions.
We are calling on the UK governments to make a political and financial commitment to enable nature's recovery on a massive scale and help stop climate breakdown.

Raptor Persecution – @RaptorPersScot
Another massive penalty for raptor poisoning in Spain.
…ptorpersecutionscotland.wordpress.com/2019/05/16/ano…
THIS is what 'taking raptor persecution seriously' really means!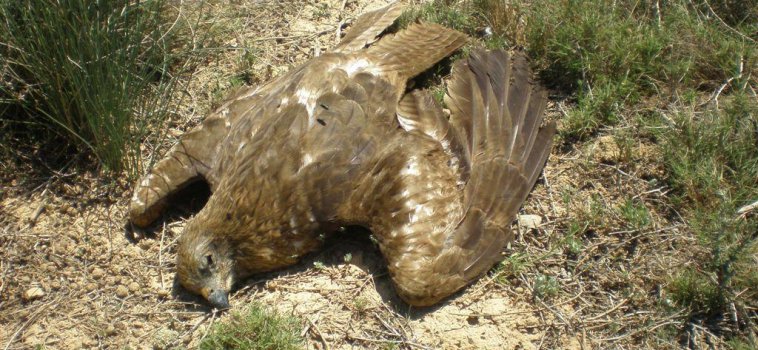 Patrick Barkham – @patrick_barkham
Eriksberg Estate, Southern Sweden, is 2,300 acres of rewilding – bison, wild boar, red deer, wetlands. Loads of small predators and loads of ground-nesting birds. Occasional lynx jumps in over fence. Rewilding was "invented" in 1990s; prescient Bengt Berg founded this in 1938!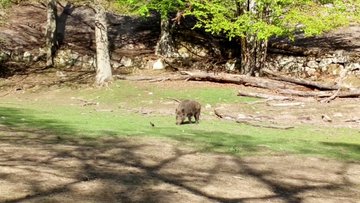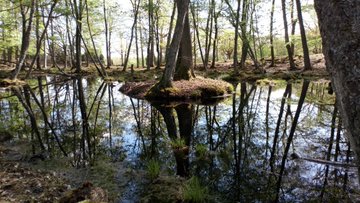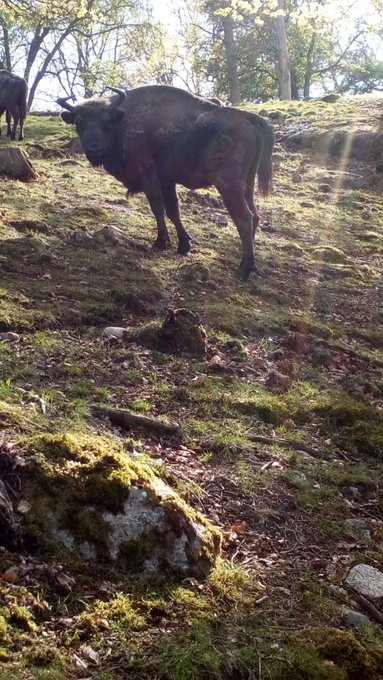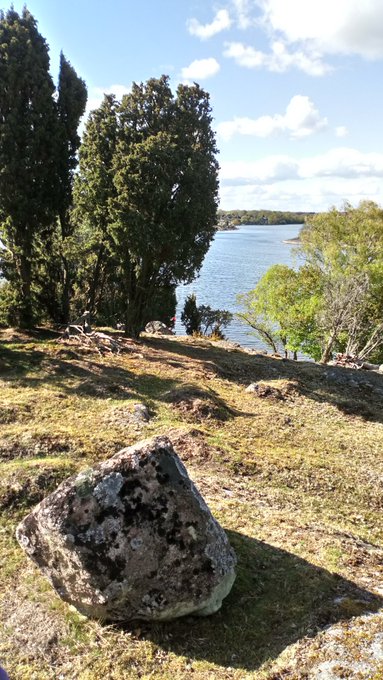 Woodland Trust – @WoodlandTrust
"'A Moss-woman!' the hay-makers cry, And over the fields in terror they fly. She is loosely clad from neck to foot In a mantle of Moss from the Maple's root, And like Lichen grey on its stem that grows Is the hair that over her mantle flows."
#FolkloreThursday
The Wildlife Trusts – @WildlifeTrusts
Today marks our 107th birthday! On 16th May 1912 Charles Rothschild gathered his friends together to create a new society – the Society for the Promotion of Nature Reserves (SPNR)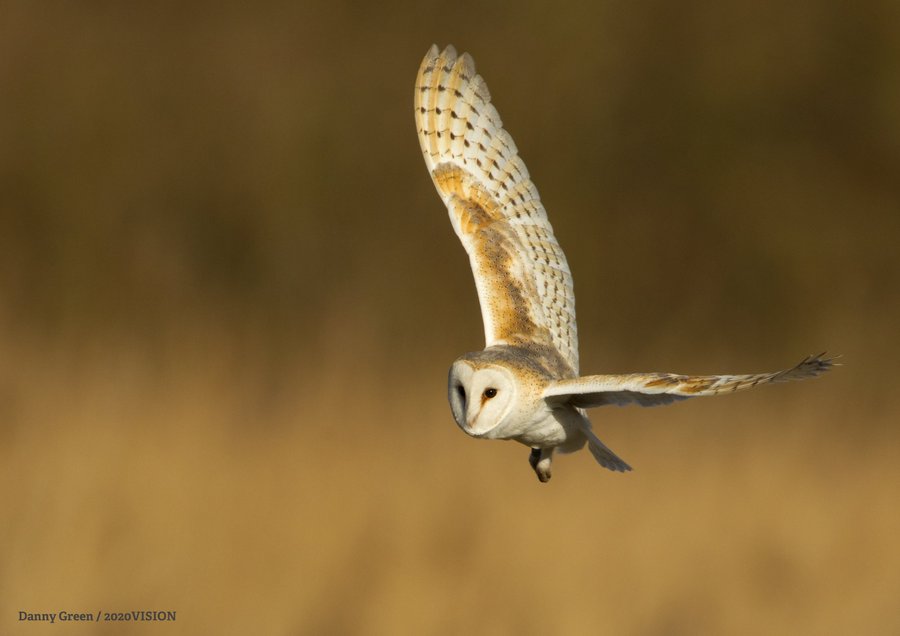 Rutland Osprey Project celebrates 150th chick
The Rutland Osprey Project has celebrated a major milestone in the form of the 150th chick to be born since the scheme began.

The project, which is a partnership between Leicestershire and Rutland Wildlife Trust and Anglian Water, has successfully restored a population of Western Ospreys to central England since the first chick was successfully reared in 2001.

Ospreys were wiped out in England by persecution – through egg-collection and taxidermy – and by habitat loss. They were lost as a breeding species in England in the 1840s, even though they had once been widely distributed across areas such as the Fens.

Between 1996 and 2001, 64 six-week-old Scottish ospreys were released at Rutland Water. The first translocated bird returned to breed at its adopted home in 2001 and the number of breeding pairs has gradually increased since then. There are now 25 ospreys in the area, including eight breeding pairs.


Adult Western Osprey at Rutland Water (Brian Anderson).

Maya and her mate, '33', proud parents to the landmark 150th chick, have been breeding together at Manton Bay since 2015, and in that time have successfully reared 10 chicks. Maya was the first osprey to return to Rutland Water this season, arriving two days later than in 2018, on 14 March. '33' took his time, returning uncharacteristically later than usual on 23 March. The first of four eggs was laid on 2 April and both parents have been incubating devotedly over the past month. Their third chick to hatch this year brings the total up to 150.
Read the full article from BirdGuides here.
  Spurn Bird Obs – @spurnbirdobs
Huge thanks to the irreplaceable volunteer team from
who once again came down to help us set up the electric fence around the Little Tern colony this year. Now, it's all down to the terns and our wardens Sandy and Mick! Fingers crossed for a good season #spurnbirds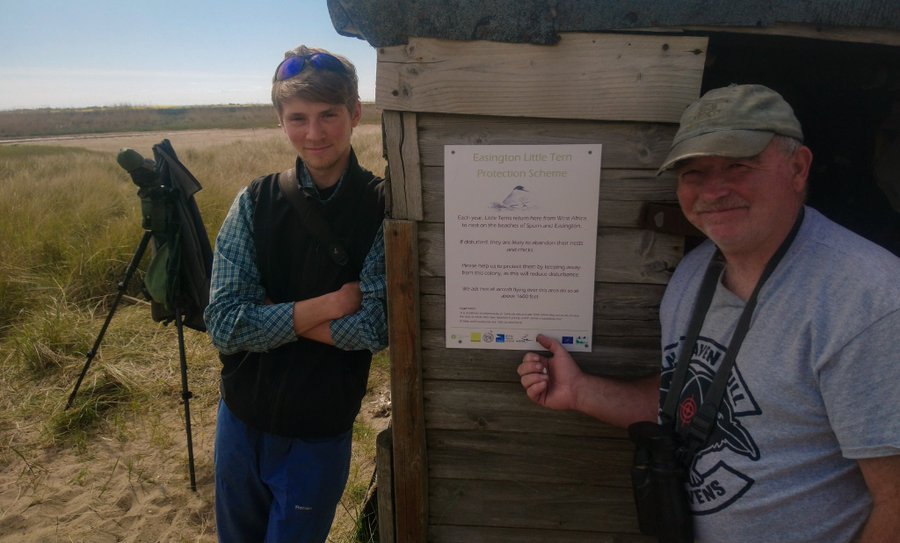 BirdLife Europe – @BirdLifeEurope
Thanks to EU nature laws, all wild birds in Europe are protected. Secure their future and vote for a Europe that will always keep them safe
#EUElections2019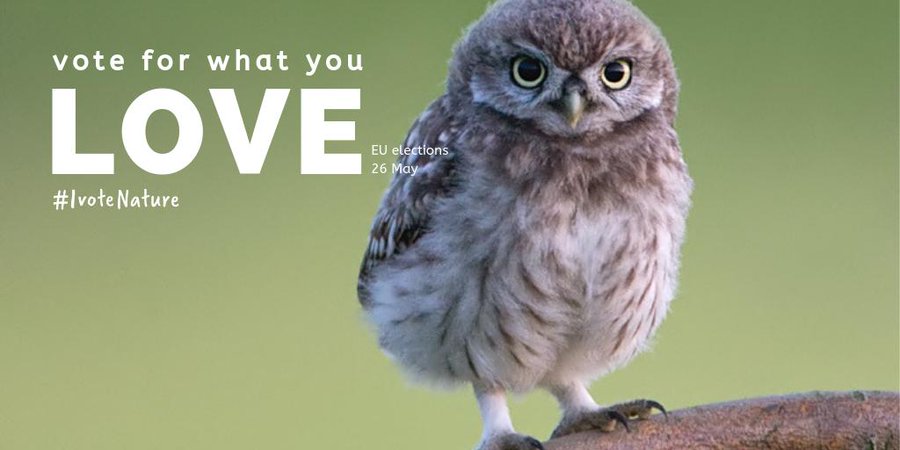 BirdLife Europe – @BirdLifeEurope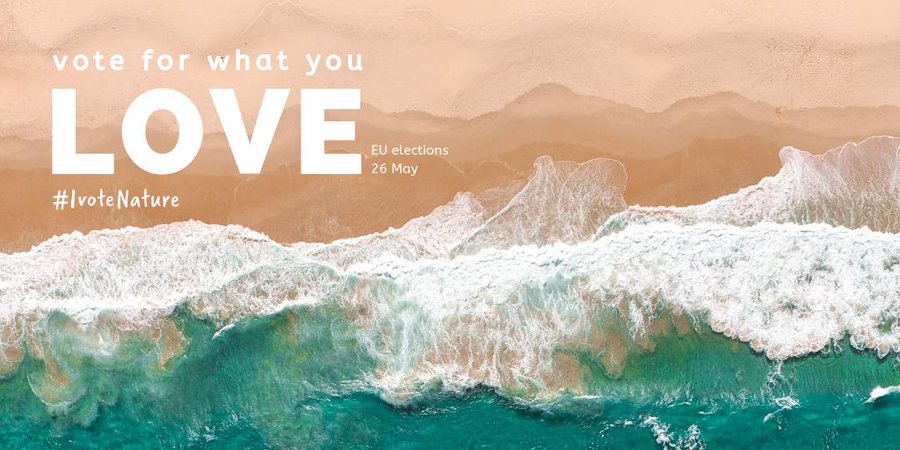 Little Green Space

Please say no to poisonous slug pellets, pesticides and weedkillers. Hedgehogs hoover up over 100 invertebrates, such as snails, slugs, worms every night! Pic via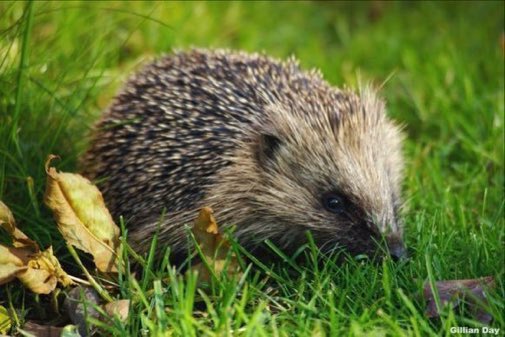 BirdLife Europe – @BirdLifeEurope
Eu forests are in danger. Biomass power plants threaten French forests. Ancient forests are being destroyed in Romania. There's logging on indigenous lands in Finland & Sweden. The EU can help protect forests. Vote for what you love in
#EUelections2019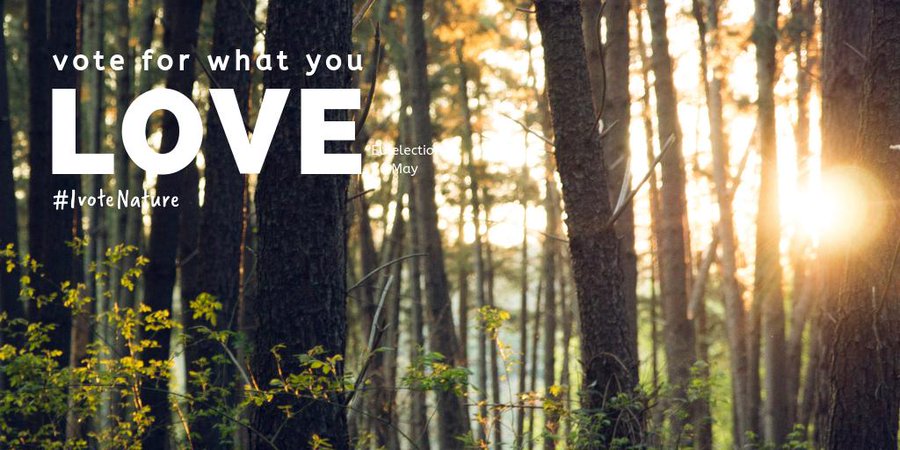 Sussex Wildlife Trust

Who loves daisies? RT
: The Common Daisy is at peak flowering now, but cos it's widespread & flowers most of the year, we often overlook it. From Old English 'daes eag' meaning 'day's eye', cos it opens at dawn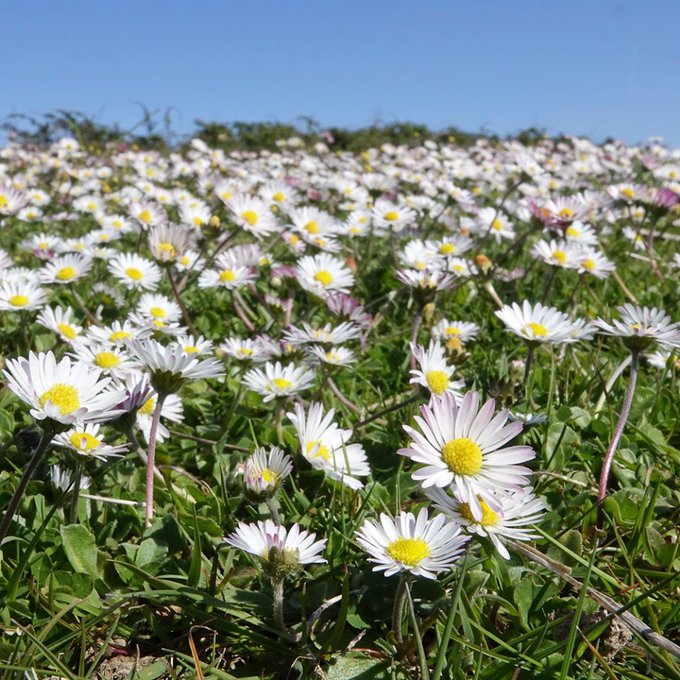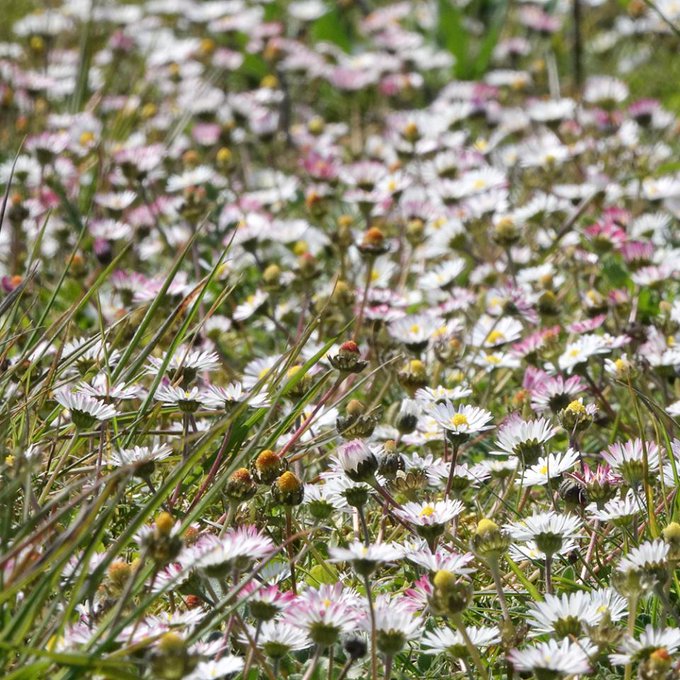 British Dragonfly Society – @BDSdragonflies
#TravelTuesday
took our England officers to
for a catch up. Beautiful wetland reserve in #Nottingham with around 20 species of dragonfly. They saw loads of Banded Demoiselle, newly emerged Common Blue Damselfly and Azure Damselfly today


Well worth a visit!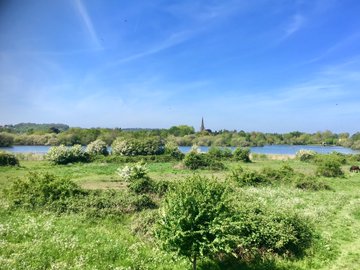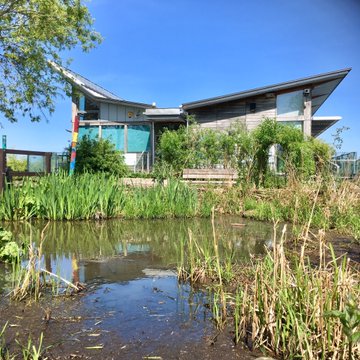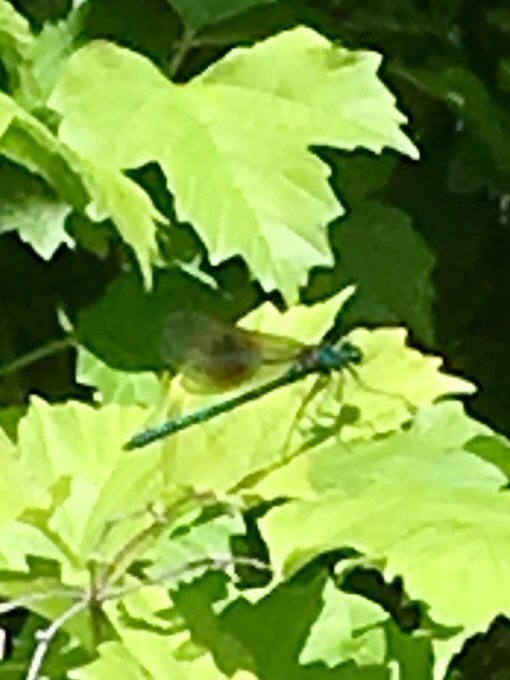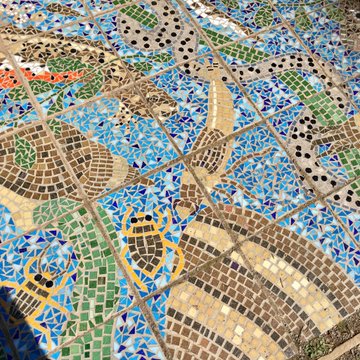 10 amazing facts about nightingales and the best places to see them
(Downloaded from: https://www.discoverwildlife.com/animal-facts/birds/facts-about-nightingale/ )
Slightly larger than a robin, the nightingale is well-known for its lilting, beautiful song but can be surprisingly hard to spot. 
Nightingale singing in a tree © Andy Hay
1 Why do nightingales sing at night?
Male nightingales that sing throughout the night are thought to be single birds, trying to serenade migrating females down as they fly over.
2

When do nightingales arrive in spring?

The date when nightingales arrive in the UK is getting significantly earlier, probably due to climate change. For example, the average first nightingale record in Sussex during 1962-93 was 13 April but in 2006-15 was 4 April.
3

Do male and female nightingales sing?

The nightingale and its song is often quoted in literature and poetry as a metaphor for love, beauty and for poetry itself. However these frequently refer to the singing nightingale as a female when it is actually the male that sings.
4

Where do nightingales nest?

You might expect a nightingale – a bird of thickets and woodland – to nest in trees, but it builds its nest on or just above ground level.
5

Where do nightingales go in winter?

In 2009, for the first time, some British nightingales were fitted with tiny geolocators. One was re-caught in the UK in 2010, revealing its 4828km outwards journey to wintering grounds in Guinea, West Africa.
6

What do nightingales eat?

Nightingales feed mainly on insects, mainly through foraging on the ground, and in particular are partial to ants and beetles.
7

Are nightingales getting rarer?

Nightingales are estimated to have declined by 90 per cent in the last 50 years, thought to be due to a mix of factors, including climate change but also increased numbers of deer nibbling away all the dense woodland understorey, which the nightingales need to feed and nest in (see fact 4!).
8  What threats do nightingales face?
As well as the large-scale issues listed above, nightingales have also faced other threats in the past. In the 19th century, birdcatchers caught large numbers of nightingales for the cagebird trade to try and 'capture' its song. Most quickly succumbed in captivity; those that survived until autumn often killed themselves, dashed against the cage bars as they tried to follow their migratory urge.
9  The first song on the radio
The first ever live radio broadcast of birdsong was of a nightingale in 'concert' with the cellist, Beatrice Harrison, on 19 May 1924 in Oxted, Surrey. It and repeat performances, on the same date in subsequent years, were so successful that Beatrice received 50,000 fan letters.
10  What makes a nightingale's song so special?
Nightingales have an astonishingly rich repertoire, able to produce over 1000 different sounds, compared with just 340 by skylarks and about 100 by blackbirds. This is because the part of the brain responsible for creating sound is bigger in nightingales than in most other birds.
Where to see nightingales in the UK
In Britain, nightingales favour scrub, often near water, and open or coppiced woodland. They occur south of a line from the Severn to the Humber, and are scarce birds nowadays – so you're unlikely to encounter them away from favoured haunts.
Here are the ten places you are most likely to hear the birds. Many are nature reserves and offer guided nightingale walks between late April and early June.
1 Fingringhoe Wick, Essex (Essex Wildlife Trust)
2 Blean Woods, Kent (RSPB)
3 Cliffe Pools, Kent (RSPB)
4 Lackford Lakes, Suffolk (Suffolk Wildlife Trust)
5 Alton Water, Suffolk (Anglian Water)
6 Paxton Pits, Cambs (Huntingdonshire District Council/Friends of Paxton Pits Nature Reserve)
7 Whisby Nature Park, Lincs (Lincolnshire Wildlife Trust)
8 Knepp Castle Estate, Sussex (Knepp Wildland Project)
9 Woods Mill, Sussex (Sussex Wildlife Trust)
10 Swillbrook Lakes, Cotswold Water Park, Wilts/Gloucs
Is it a nightingale? 
One of the commonest mistakes is to assume that any bird singing sweetly after dark is a nightingale; it's much more likely to be a robin.
Nocturnal singing by robins appears to be on the increase, perhaps triggered by street and security lighting.
Blackbirds and song thrushes also sometimes sing at night. But while both are impressively melodious, neither is a match for the sustained strength and pizzazz of a nightingale, which BBC naturalist Brett Westwood has compared to a "jazz musician, improvising on a theme".
The nightingale's song is perhaps most easily confused with that of the blackcap.
This common warbler sings by day, often in the same scrubby or open wooded habitats as the nightingale, and it also has a rich, bright, loud voice with real vigour.
However, its song is much less varied in pace and pitch, and lacks the nightingale's 'jug, jug, jug' notes.
  RSPB – @Natures_Voice
Did you know solitary bees aren't like honeybees that live in hives? Building a bee b&b can provide these bees with the five star accommodation to nest in:
natu.re/eunhfG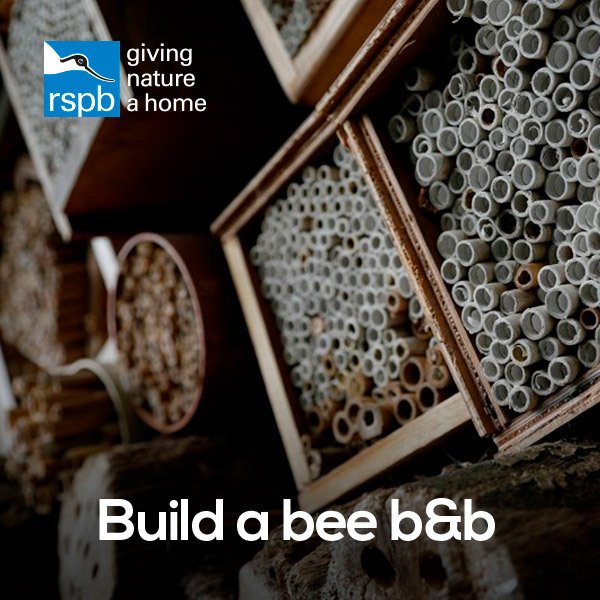 Amphibian and Reptile Conservation – @ARC_Bytes
Here's a female slow-worm displaying the characteristic spanner-shaped tongue.
#TongueOutTuesday
(Thanks for the idea,
!)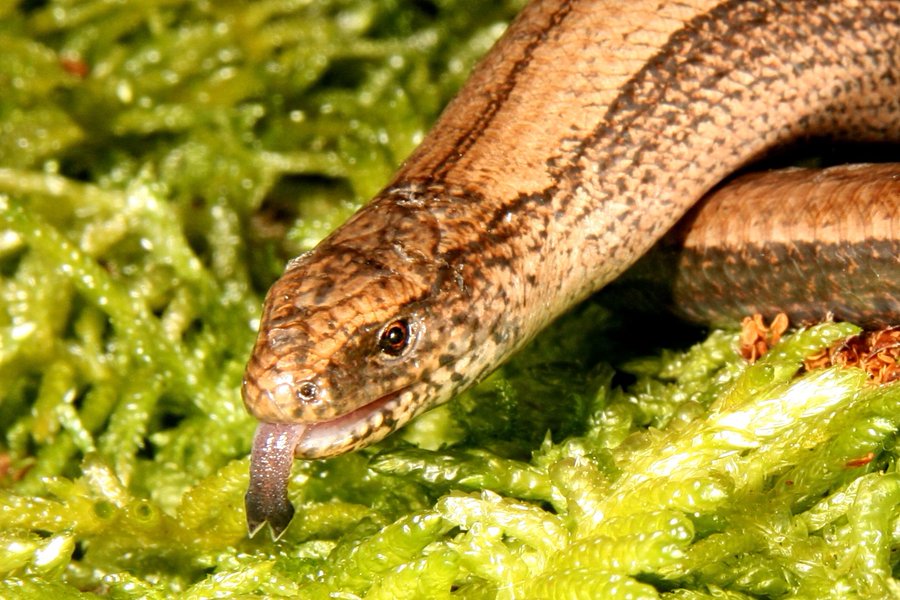 Two men convicted after destroying nests of four bird species during out-of-season hedge cutting
Hedge cutting and burning is banned every year between 1 March and 31 August.
(from thejournal.ie)
TWO MEN HAVE been fined by Carlow District Court after they were convicted of four offences under the Wildlife Act for hedge cutting out of season.
The two men were charged with four offences, after a case against them was taken by the National Parks and Wildlife Service under the remit of the Department of Culture, Heritage and the Gaeltacht.
Under the Wildlife Act 2000, hedge cutting and burning is banned every year between 1 March and 31 August.
The law aims to protect and maintain wildlife diversity by establishing areas where wildlife can thrive during seasons when nests and flowers are more common.
The pair were found guilty of the wilful destruction of birds' nests and the destruction of vegetation growing in a hedge on dates between 22 and 27 May 2017 at Clogrenan, Co Laois.
Carlow District Court saw evidence from the National Parks and Wildlife Service that one mile of hedgerow vegetation containing the nests of four bird species, including Blackbird, Song Thrush, Wren and Wood Pigeon, had been destroyed as a result of their actions.
The two defendants said they did not know that there were bird nests in the hedgerow at the time they were cutting, or that it was an offence to destroy vegetation growing in a hedge during the bird nesting season.
They also said that it was a defence to remove hedgerow vegetation in the ordinary course of agriculture.
However, Judge Colin Daly said that the evidence presented to the court showed that the destruction of vegetation was very significant and outside of the ordinary course of agriculture because it was carried out on an extraordinary scale.
He added that the damage also had significant implications for the protection of birds and the wider environment.
The judge convicted and fined the first defendant €750 on two counts and stated that, as the landowner, he had the greater culpability.
He convicted the second defendant on two counts and fined him €500, before adding that ignorance of the law was no excuse to break it.
Extracted from: https://www.thejournal.ie/two-convicted-hedge-row-cutting-wildlife-act-ireland-4633274-May2019/

Little Green Space –
@LGSpace
Help wildlife in your garden by letting some areas grow wild! Just don't mow so much, and please ensure your whole garden is free from weedkillers and pesticides. P.S. Councils: all of this works for public spaces too, and you'll save money – win win! Pic via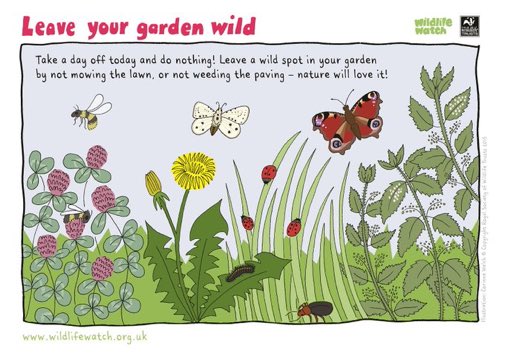 Skomer Island – @skomer_island
First Skomer
#GreatBlackBackedGull
fully hatched chicks were found today. Gorgeous little things will eventually turn into the greatest
#ManxShearwater
predator on this island. Best to focus on how cute they are for now 😉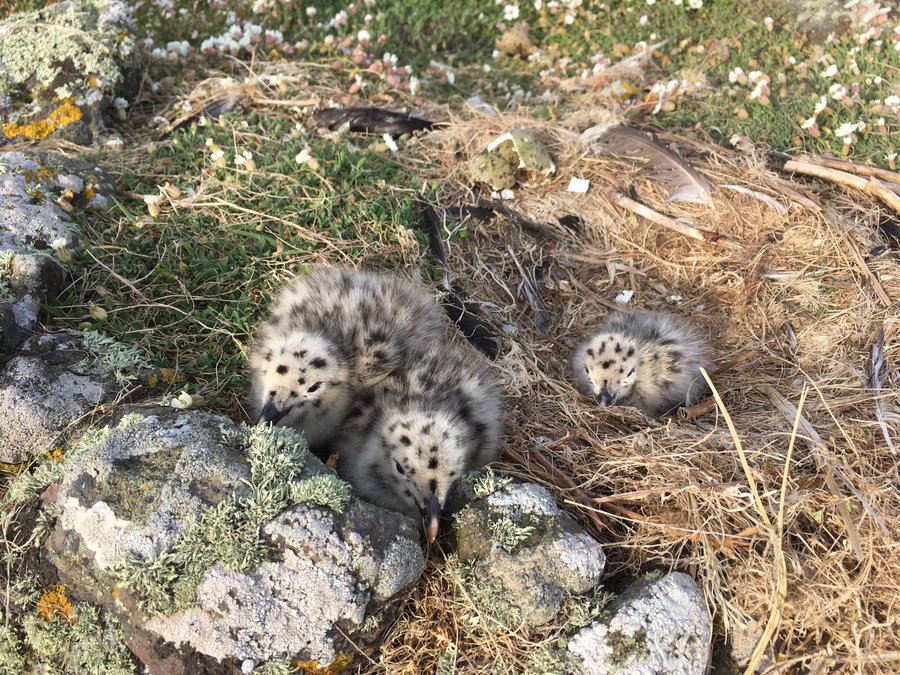 Audubon Society – @audubonsociety

Think your family is strange? Meet the pair of Sandhill Cranes in Michigan raising a goose this year, documented by Jocelyn Anderson (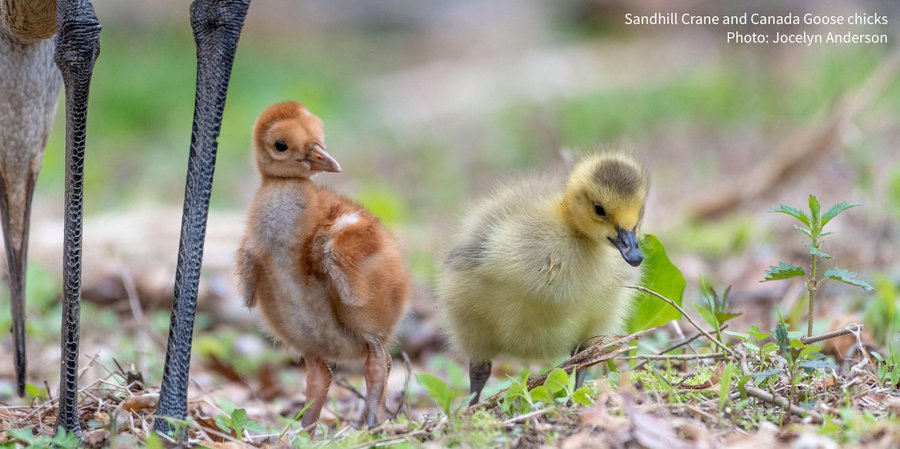 Why we need birds (far more than they need us)
Can you imagine a world without birds? The benefits birds bring us aren't just cultural. Birds play an essential role in the functioning of the world's ecosystems, in a way that directly impacts human health, economy and food production – as well as millions of other species. Here's how…
1. Birds control pests
It might be a little extreme to say that we'd be wading knee-deep in invertebrates if birds disappeared – but maybe not that extreme. A recent study has shown that birds eat 400-500 million tons of insects a year. In China, two-thirds of the diet of House Swift Apus nipalensis consists of agricultural pests, and in forests across the Americas, Evening Grosbeak Hesperiphona vespertina becomes a superhero during outbreaks of Spruce Budworm, providing biological control worth $1,820 per square kilometre. Birds are so efficient that nest boxes have become a pest control practice throughout Europe.
2. Birds pollinate plants
When we think pollinators, bees and butterflies flutter to mind – but bird pollinators such as hummingbirds and honeyeaters also make a big contribution, especially in high altitudes or hot climates. In South Africa, for instance, nearly a quarter of Salvia species are bird-pollinated. Such flowers are lacking in scent, since birds favour sight over smell. Their role as pollinators benefits us directly – around 5% of the plants humans use for food or medicine are pollinated by birds. And when they disappear, the results can be drastic: 31 species of Hawaiian bellflowers appear to have gone extinct along with the birds that pollinated them.
3. Birds are nature's clean-up crew
The sight of vultures circling overhead may look foreboding, but it is both their speed of arrival (typically within an hour of death), and their thoroughness which makes them so valuable. It could be days before other less efficient scavengers, such as feral dogs or rats, arrive to pick at the remains, allowing deadly diseases such as rabies and tuberculosis to develop and spread. Over its lifetime, a single vulture provides waste disposal services worth around US$11,600. Following the collapse of Asia's vultures, India's feral dog population surged by 5.5 million, spreading rabies and leading to an estimated 47,300 human deaths.
4. Birds spread seeds
When birds travel, they take the seeds they have eaten with them and disperse them through their droppings. They bring plants back to ecosystems that have been destroyed, and even carry plants across the sea to new land masses. Birds have helped to shape the plant life we see around us – and around the world. In New Zealand's forests, 70% of the plants have seeds dispersed by birds such as Tui Prosthemadera novaeseelandiae. An even greater duty is borne by Micronesian Imperial-pigeon Ducula oceanica; as one of the largest birds in the Palau archipelago: it is one of the main seed dispersers across the entire island chain.
5. Birds transform entire landscapes
Habitats like forests, marshes and grasslands affect people across the whole planet, even those living hundreds of miles away – they store carbon, keep the climate stable, oxygenate the air and transform pollutants into nutrients. But without birds, many of these ecosystems may not exist. Birds maintain the delicate balance between plant and herbivore, predator and prey. A perfect example is the salt marshes of south-eastern USA, where cordgrass thrives, filtering local water and protecting the coast from sea erosion. The Salt Marsh Periwinkle Littoraria irrorata grazes upon cordgrass with gusto, and were it not for predators such as oystercatchers, curlews and plovers, these tiny snails would devour the entire marsh leaving only mudflats.
6. Birds keep coral reefs alive
Birds, especially seabirds, play a key role in cycling nutrients and helping  to fertilise marine ecosystems such as coral reefs. Seabirds travel hundreds of kilometres to feed out in the ocean – and when they return, they deposit layers of highly pungent guano (seabird droppings) at their colonies. This guano leaches into the ocean and fertilises nearby communities such as coral reefs. A study on the Chagos Islands shows what happens when this process is disrupted. On islands free of invasive seabird predators, coral reefs thrived, with fish growing larger and faster for their age, compared to rat-infested islands.
7. Birds inspire science
From the technology of flight, to the invention of zippers modelled on the barbules of feathers, humans have drawn inspiration from birds for centuries. Some of these advances have been huge: Darwin's studies of finches in the Galápagos proved instrumental in shaping his thoughts on evolution through natural selection. But birds play a more important role than just giving us ideas. Birds are the messengers that tell us about the health of the planet. Birds are widespread and respond quickly to changes in the environment. Because of this, they are our early-warning system for pressing concerns such as climate change.
Extracted from BirdLife International – https://www.birdlife.org/worldwide/news/why-we-need-birds-far-more-they-need-us
The Wildlife Trusts – @WildlifeTrusts

Hundreds of special wild places are under threat from the Government's proposed High Speed 2
#HS2
rail network. We think contractors should halt destruction of wildlife havens while the project is currently under review.
wildlifetrusts.org/hs2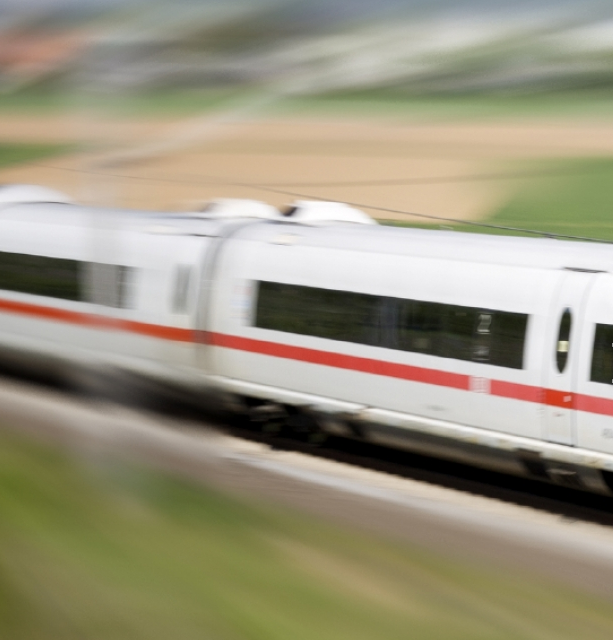 Millions of birds vacuumed to death annually in Mediterranean
New research has discovered that millions of birds are being vacuumed up as part of nocturnal suction olive harvesting in the Mediterranean.

From October to January the machinery operates at night and in Andalusia, Spain, an estimated 2.6 million birds are vacuumed to death annually, with the regional government recently putting a stop to the practice. In Portugal, some 96,000 birds are thought to die every winter. The problem is feared to be so vast that Portuguese researchers have recently written a letter to Nature, pleading that nocturnal olive harvesting is ceased.


Roosting birds are helpless as the machines hoover up olives at night (Junta de Andalucía).

Huge numbers of birds from central and northern Europe winter in the Mediterranean, and while they are roosting at night the olive picking machines begin their work. The loud noise and dazzling illumination of the lights is thought to disorientate the birds, who are unable to escape and end up being sucked into the machines in large numbers. The trees are stripped at night because cool temperatures help preserve the olives' aromatic compounds.

The Andalusian government has already put a stop to the practice, but other Mediterranean countries – including France, Italy and Portugal – are yet to take action. A separate study found that nearly 100,000 birds die annually in Portugal as a result of suction olive harvesting. The research also found that, between December and January in Alentejo, an average of 6.4 birds died per hectare of intensive olive grove farmland.

This sample is small, and further studies will be undertaken when the harvest season recommences in October. However, the figures are worrying and – if Andalusia is a fair example – then suction harvesting consists of a serious threat to species wintering in the Mediterranean.
Read the full article from BirdGuides here.
Monsanto must pay couple $2bn in largest verdict yet over cancer claims
California jury holds makers of Roundup weedkiller responsible for couple contracting non-Hodgkin's lymphoma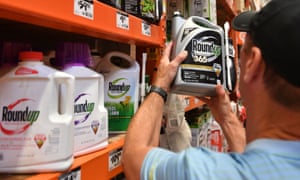 A California jury has ordered Monsanto to pay more than $2bn to a couple that got cancer after using its weedkiller, marking the third and largest verdict against the company over Roundup.

A jury in Oakland ruled on Monday that Monsanto, now owned by the German pharmaceutical corporation Bayer, was liable for the non-Hodgkin's lymphoma (NHL) cancer of Alva and Alberta Pilliod. The jury ordered the company to pay $1bn in damages to each of them, and more than $55m total in compensatory damages.

The victory for the Pilliods follows two consecutive trial wins for families taking on Monsanto over Roundup, the world's most widely used weedkiller, which research has linked to NHL, a cancer that affects the immune system. Dewayne Johnson, a former school groundskeeper with terminal cancer, won a $289m victory in state court last year, and Edwin Hardeman, who sprayed Roundup on his properties, was awarded $80m in the first federal trial this year.

The latest verdict is the largest by far and will increase pressure on Bayer, which has suffered share price drops in the wake of the verdicts and is now facing similar lawsuits from thousands of cancer patients, survivors and families who lost loved ones to NHL.

The juries have repeatedly ruled that Roundup was defectively designed, that the company failed to warn consumers about the cancer risks, and that Monsanto has acted negligently. The cases have uncovered internal Monsanto documents that plaintiffs' lawyers say reveal the ways in which the company has "bullied" scientists over the years and helped "ghostwrite" research defending the safety of glyphosate, the main ingredient in Roundup.
Read the full article from The Guardian here.

Audubon Society – @audubonsociety
The largest falcon in the world, the great white Gyrfalcon reigns over barren tundra and desolate coasts in the high Arctic. You can find the predator in parts of Alaska all year long:
ow.ly/imiD30oGJXz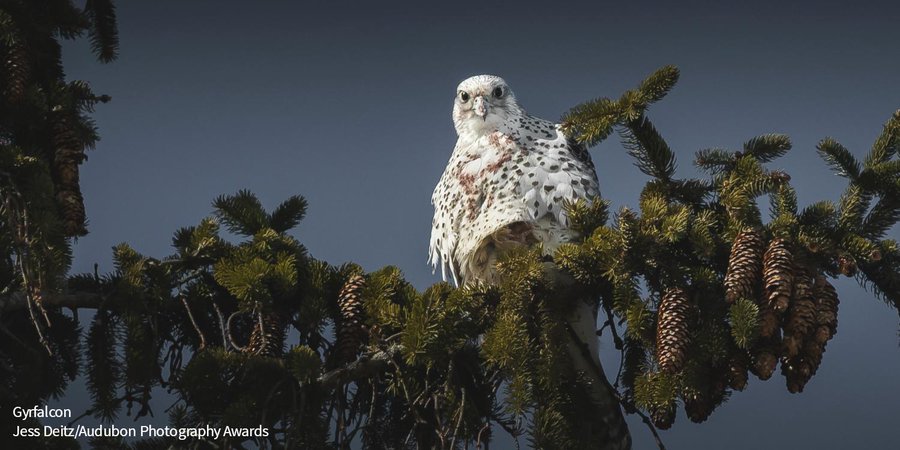 Octopus farming is 'unethical and a threat to the food chain'
Mass-breeding of the highly intelligent creatures is ecologically unjustified, a new study says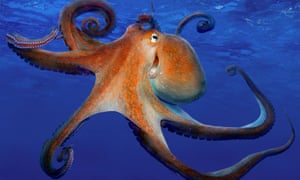 Plans to create octopus farms in coastal waters round the world have been denounced by an international group of researchers. They say the move is ethically inexcusable and environmentally dangerous, and have called on private companies, academic institutions and governments to block funding for these ventures.
The researchers say that farming octopuses would require the catching of vast amounts of fish and shellfish to feed them, putting further pressure on the planet's already threatened marine livestock.
The group, led by Professor Jennifer Jacquet of New York University, argues that octopuses are highly intelligent, curious creatures. Farming them intensively would probably cause large numbers of deaths from stress. "We can see no reason why, in the 21st century, a sophisticated, complex animal should become the source of mass-produced food," Jacquet told the Observer. "Octopuses eat fish and shellfish, and supplying enough to feed large numbers of them puts further pressure on the food chain. It is unsustainable. Octopus factory farming is ethically and ecologically unjustified."
There are about 300 species of octopus and many behave in surprisingly sophisticated ways. Some have been shown to use tools, for example. In one experiment, scientists observed octopuses building shelters from pieces of coconut shell. "Once octopuses have solved a problem, they retain long-term memory of the solution," the researchers state in a paper in Issues in Science and Technology.
Read the full article from The Guardian here.
No fishing for 500 miles: the river that runs clean through India
While the Ganges is sacred but heavily polluted, the Chambal's 'cursed' but pristine waters have proved a blessing for locals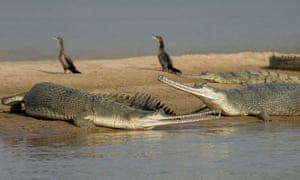 Cold-blooded gharials, a crocodile-like species unique to south Asia, catch the last of the day's warmth as a setting sun paints the sky crimson above the Chambal river.

Two jackals and a jungle cat scuttle up thorny ravines that box in the expansive blue water, while the orange-beaked Indian skimmer bird glides overhead.
A Ganges soft-shelled turtle on the bank of the Chambal River in Madhya Pradesh. Photograph: Alamy

In a village temple, a short walk away in Nadgawan, local priest Kailash Narayan Sharma says he frequently walks down to the Chambal – but never to pray.

For a spiritual river visit, the gregarious 71-year-old opts instead to travel several hours to the banks of the better-known Ganges or its Yamuna tributary.His reasoning, offered between occasional puffs on his pipe, explains why the Chambal has maintained its wildlife and pristine waters.

"The Ganga and Yamuna are holy. But there's a lot of pollution," he says. "The Chambal is unholy, but the water is healthy."

The Chambal, winding more than 500 miles through central and northern India, provides a sharp contrast to the country's catastrophically polluted rivers, like the Ganges, which Narendra Modi has vowed to clean – a promise the prime minister has yet to fulfil.

The difference is rooted in thousands of years of stigma. Unlike the sacred Ganges, the Chambal and surrounding land are traditionally regarded as cursed and dangerous badlands.
Read the full article from The Guardian here.
Sage Spending to Save Species
From Panthera's Blog, Field Notes (article in full found here)
This OpEd was originally featured in Mongabay online here.

Protective policy for species like the bobcat is all but absent in the United States.

Weeks ago, new research uncovered that "the most deadly pathogen known to science" has, conservatively, caused the decline of over 500 amphibian species, of which 90 are presumed to have gone extinct in the past 50 years.

Now considered a 'chic' and celebrity species, the vaquita porpoise, known in Spanish as the 'little cow' of the Sea of Cortez, is also vanishing. Classified as the most endangered marine mammal on the planet, half of all vaquitas were lost in 2015 and 2016, with just ten estimated to remain today.

Cautionary tales of lightning-fast, human-induced wildlife decline are frighteningly ubiquitous and increasingly symptomatic of a fissure in the global conservation paradigm, specifically the ways in which species are prioritized, receive funding and garner international awareness due to how close they sit to the precipice of extinction. The architecture of the current conservation funding structure is in need of an overhaul to allow greater distribution of resources across all species, regardless of their conservation status, in order to strategically and wisely allocate the life-saving dollars bestowed upon the environmental community.

Since its evolution in 1964, the International Union for Conservation of Nature's Red List of Threatened Species has been considered the globally recognized authority on the conservation status of animal and plant species, ranking them from 'Not Evaluated' to 'Extinct'. This 'Barometer of Life' very much guides the global barometer of conservation funding, with the most threatened species on one end of the scale receiving the vast majority of dollars ($211.8 million this year from the Endangered Species Act alone), while the species that are more common, at least for now, receive far less.

The Canadian lynx, which is commercially hunted in North America, and the bobcat, considered 'vermin' in states like Texas where hunting is permitted 24/7/365, are two species on one end of the scale where protective policy is all but absent. Investment per species at this level is minor and options for conservation actions abundant.

Ranging from Mexico to Argentina, the jaguar is another species around which conservation efforts are still wide-ranging and beneficial for both people and biodiversity, including innovative carbon bond partnerships with multinational energy companies, prevention of jaguar-livestock conflict by breeding territorial bulls and investment in sustainable land developments.
Thousands of orchids stolen from German nature reserve
Around 3,000 plants of several orchid species have been dug up and stolen in Germany's famous Taubergiessen Nature Reserve.

Scores of flowering Early Spider, Late Spider and Bumblebee Orchids were among those vandalised by the thieves over an area spanning several hectares of the reserve, which is situated along the River Rhine close to the French-German border, north of Freiburg.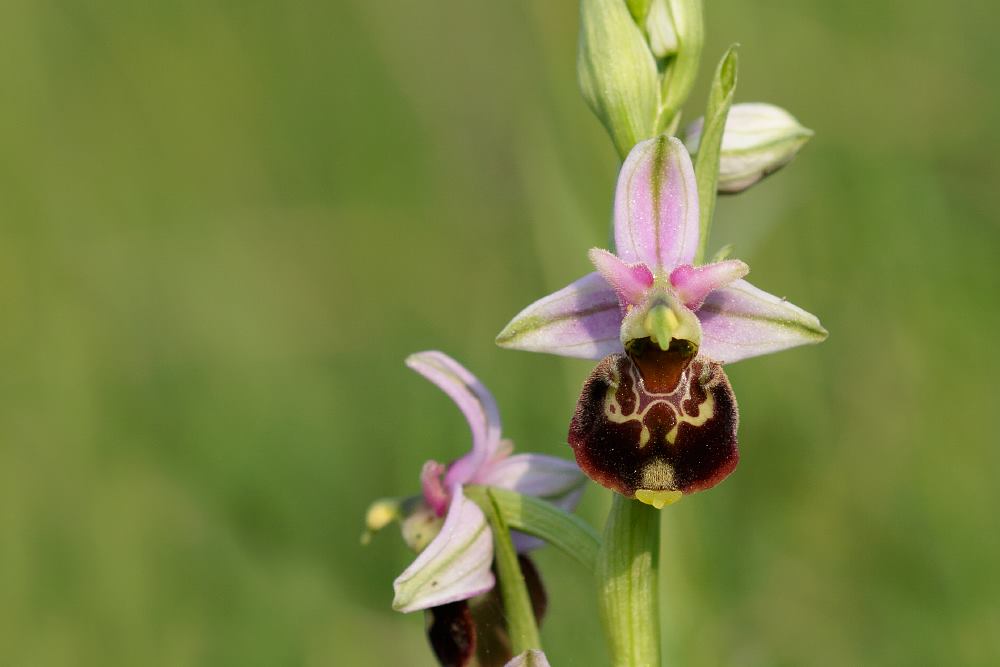 Late Spider Orchid was among the species targeted by thieves at Taubergiessen late week (Josh Jones / www.joshrjones.com).
Dietmar Keil, a local biologist who was heavily involved in ensuring Taubergiessen was designated as a nature reserve 40 years ago, commented: "It will take at least 50 years for affected varieties to recover to some extent – if they can be saved at all."

Local police, who are now patrolling the area to ensure the remaining flowers are not also stolen, are appealing for witnesses to what they described as an "unprecedented environmental crime", which took place at some point between 1 and 5 May.

Unfortunately, this incident is not the first to have taken place on site. In 2018, some of the reserve's few Lizard Orchids were dug up while, in 2017, a number of Pyramidal Orchids disappeared from the meadow. At the time, executives went along with the theory that the damage must have been cause by Wild Boar. However, that theory has now been thrown out the window, says Keil, who has offered a €5,000 reward for identifying the perpetrators.

The orchids are likely to have been stolen for sale on the internet, where considerable demand remains – some buyers are rumoured to pay in excess of €100 for a single plant – which makes them a lucrative target for criminals. Using this value, the police estimate around €250,000 worth of damage at Taubergiessen.

This latest incident highlights the precarious situation of orchids across Europe which, because of their beauty and desirability, are regularly targeted by criminals. The localities of some particularly rare species are routinely kept secret, while others are closely guarded by volunteers – sometimes round the clock – to safeguard them.
Extracted from: https://www.birdguides.com/news/thousands-of-orchids-stolen-from-german-nature-reserve/
BBC Wildlife – @WildlifeMag
The art of camouflage in the animal kingdom
The art of camouflage in the animal kingdom
Eat or be eaten. Fundamentally, that's what life boils down to, and animals have evolved countless ways to either avoid being eaten or to increase their chances of obtaining a meal, sometimes…

Derek Thomas – @Coffeewarblers
My bird of the day. Like so many of our once common birds, Chaffinches have declined significantly in recent years, and I hear relatively few now as I visit my regular haunts. buff.ly/YzhtAa#birds #nature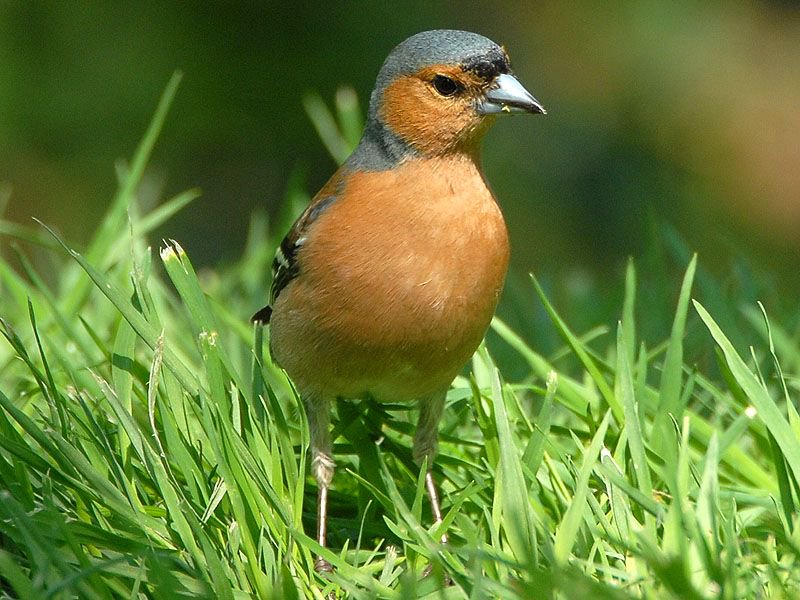 RSPB – @Natures_Voice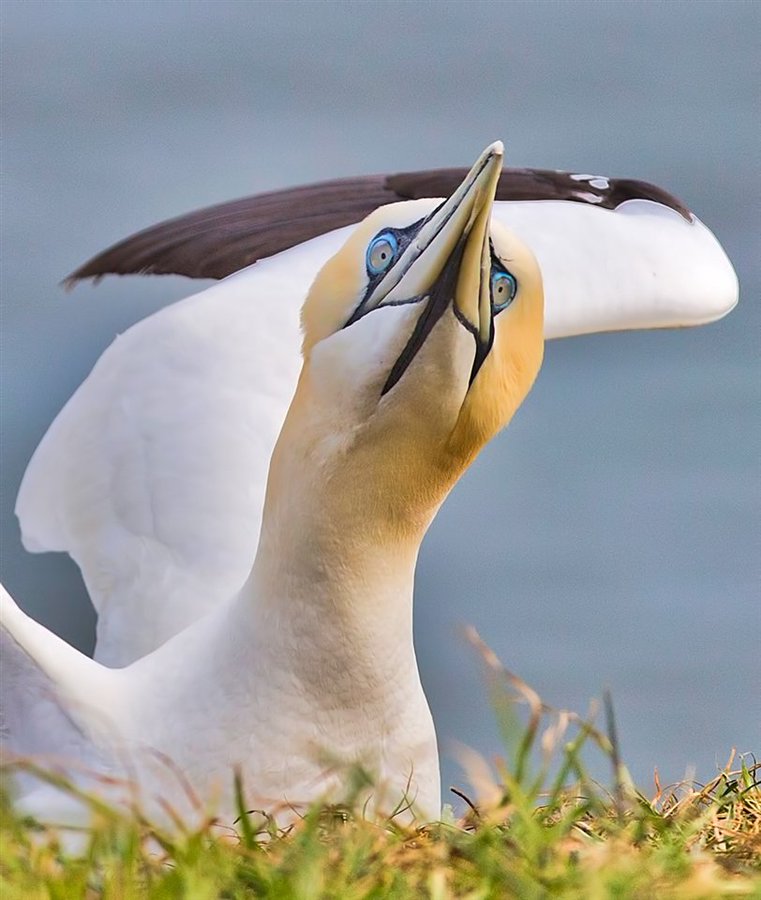 BirdLife Malta – @BirdLife_Malta
On the 25th of May we need to stand up to be counted! The
elections are the perfect opportunity to put the environment on the agenda. If you love nature, you have to vote. #EUelections2019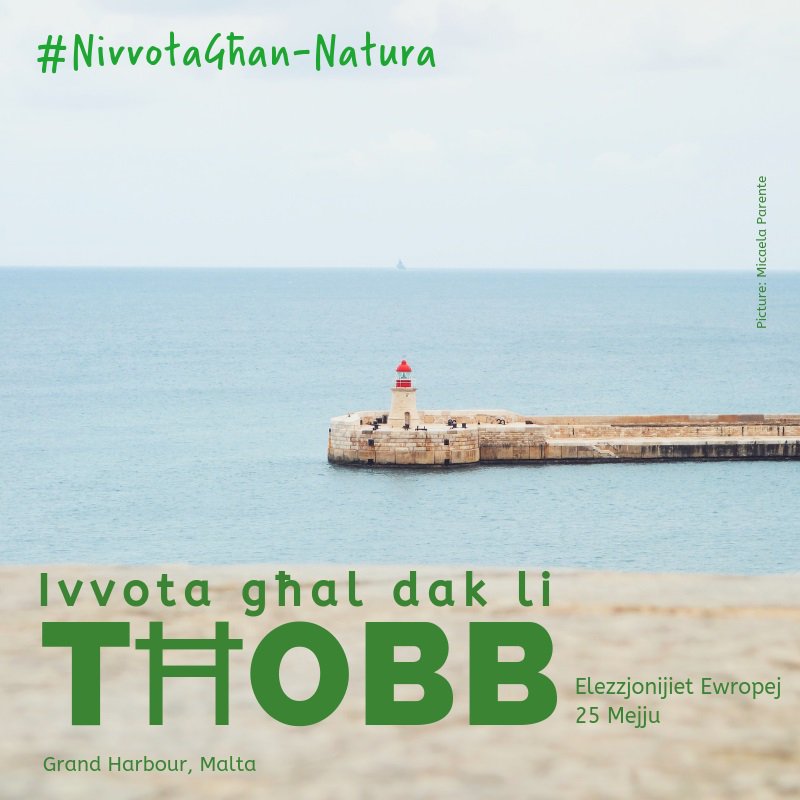 R
SPB – @Natures_Voice
Why not give the mower a rest, and create a lively feeding and nesting ground for insects, birds and small animals? Read more about creating a wildflower meadow here: natu.re/jxYC7z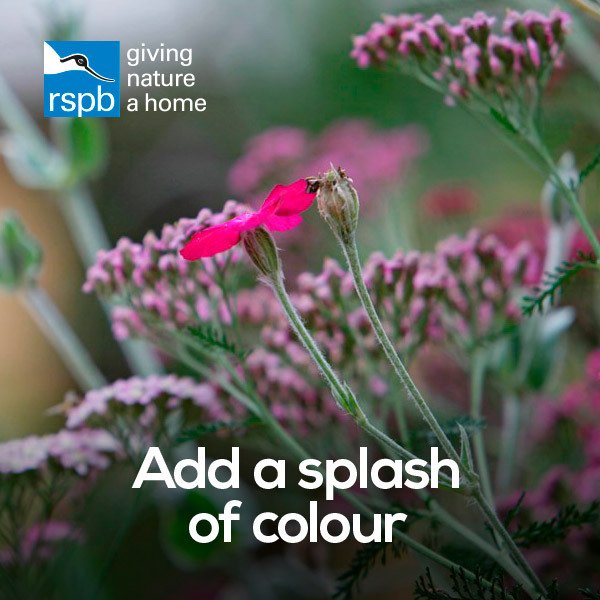 Woodland Trust – @WoodlandTrust
From warm winters to soggy summers, the UK's weather is increasingly unpredictable. Read our guide to hardy plants and
#trees
that are perfect for planting in your
#garden
and attracting
#wildlife
woodlandtru.st/beIha
Irish Wildlife Trust – @Irishwildlife
"It's not enough for us to sit on the sofa and watch David Attenborough's latest documentary… Every politician coming near your front door needs to know environmental sustainability is your priority"
twitter.com/https://twitte… via
First brown bear sighting in Portugal in over a century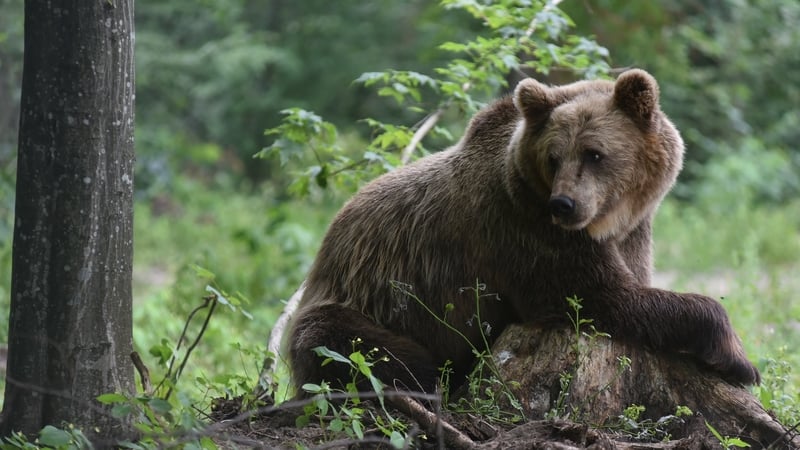 The first brown bear sighting in Portugal in more than a century was confirmed by wildlife experts today, after reports of an animal in the northeast of the country.

The bear, which most likely belongs to a population living in the western Cantabrian Mountains in northern Spain, is thought to have wandered across the border.

"The reappearance of individuals from this species in Portugal… has now been confirmed by the ICNF," the Portuguese Institute for Conservation of Nature and Forests (ICNF) said.

Brown bears have been extinct in Portugal since the 19th century.

"The last reports of a stable presence of brown bears in Portugal are between the 18th and the end of the 19th century. They then died out," the ICNF said.

The animal was spotted in the Montesinho Natural Park and Braganca commune in northeastern Portugal.
The town of Bragance is about 20km from the Spanish border.

Media reports say the last living bear in Portugal was killed in 1843 in the northwest mountainous region of Geres.

"The fact that a bear has crossed our border does not mean that there is a bear established in Portugal. At the moment we have a stray animal," said Paulo Caetano, an author of a book on bears, on Portuguese radio.

The animal is probably a young male looking for "a peaceful territory, a companion and food," he said.

The bear population in the Cantabrian mountain range, which extends east to west over four Spanish regions, has been increasing since the 1989 adoption of a relocation plan.

In 2018, some 330 bears were counted in the mountains there, according to the environmentalist foundation Oso Pardo.
Extracted from: https://www.rte.ie/news/europe/2019/0509/1048398-brown-bear-portugal/
Rewilding Britain – @RewildingB
Useful addition to the debate about the future of Britain's grouse moors
#rewilding
Grouse moors have destroyed Britain's natural heritage – so we must rewild them | The Spectator
Britain's hunting estates were once beautiful. Walking through the New Forest, we can all appreciate how the purchase of land for hunting can radically protect our countryside. Almost a thousand…